You know that feeling when you discover something wonderful and can't figure out how you ever lived without it? Something that leaves you asking, "Where have you been all my life?" That's exactly how I felt the first time I played disc golf while visiting family 10 years ago. I was absolutely terrible at it and my life hasn't been the same since.

Disc golf is like traditional golf except you throw Frisbees into a target basket instead of hitting a ball into a target hole. Throwing Frisbees at a target in the woods? How did I not know about this? More importantly, could I do it when I got back to Lafayette? It turns out, I could. Murdock Park became my favorite place. There was a 9 hole course and I played every chance I got. Ironically enough, the thing that transformed me from casual player to devotee was having a lost disc returned to me and getting invited to play in the Monday Doubles league. That first time playing with people who knew what they were doing was mind blowing. The holes that took me three good shots to get near the target they were reaching on their first throw. Curving discs around trees, throwing them over top of obstacles, rolling them along the ground, and hitting the target from farther away than I ever dreamed. So I kept playing.

All. The. Time.
I learned how to throw a disc farther. I learned how to curve it in every direction. I learned how to roll it on the ground to get under low hanging branches. The more I learned, the more I wanted to play. There's a surprising amount of thinking and creativity involved in disc golf and the game is as much mental as it is physical. I was hooked.

The sport has come a long way in 10 years and the Lafayette area disc golf scene has grown with it. Murdock Park now has 18 holes, there are two additional 18 hole courses at McAllister Park, Purdue has two 9 hole courses, and if you're willing to drive 45 minutes you can get to a bunch of other great courses. It's a good time to be a disc golfer.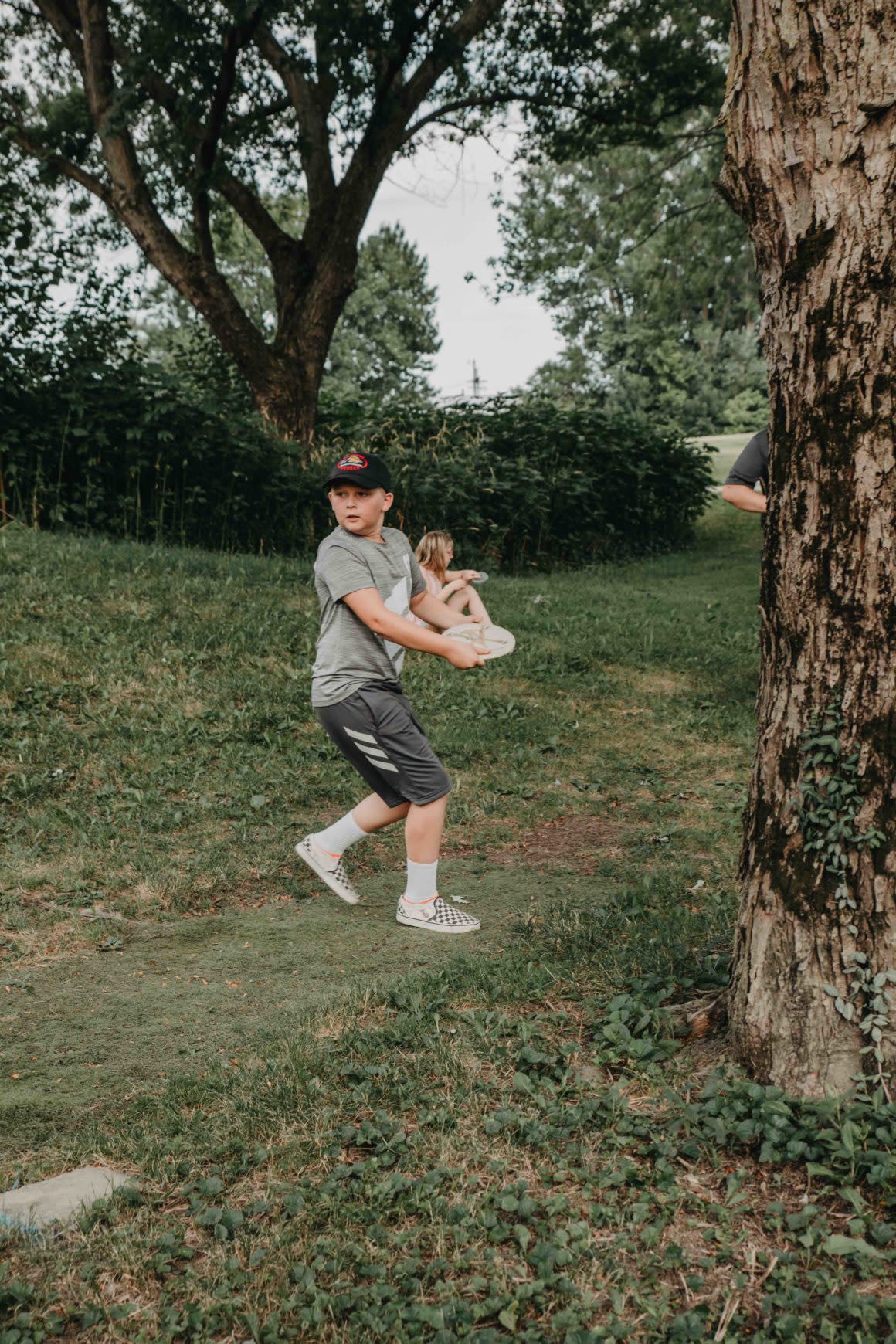 Now you want to try it, right? If you're a self-starter, look up some instructional videos on youtube, stop into any sporting goods store for a few discs, download the UDisc app, and head to Murdock Park. If you want some help, contact the Wabash Disc Golf Club of Greater Lafayette. Find us on Facebook, email (WabashDGC@gmail.com), or visit WabashDiscGolf.com and hit the "Contact us" tab. We're happy to teach new players and provide some discs to get you going. It's also helpful to visit Plastic to the People, Lafayette's only disc golf exclusive shop. They can help get you the right discs and other gear to improve your game and disc golf experience.
Disc golf is an inexpensive sport. You can pick up everything you need to get started for $20-$30 and all Lafayette public courses are free to play. Maybe you end up playing casually with your friends once in a while. Maybe you get completely hooked and spend any time you aren't playing by watching instructional videos and tournament coverage. Either way, disc golf is going to make you smile.
"Scuba" Stephen Preischel, President, Wabash Disc Golf Club, shares this blog. For more information about this sports and other sporting activities in Lafayette-West Lafayette, visit HomeOfPurdue.com.