There are wonderful activities to do all over Lafayette! The five things I've detailed below are some great free options for how to spend your Spring days!
1. Haan Mansion Sculpture Garden
Take a stroll around the Haan Mansion Sculpture Garden! Newly opened, this garden is home to a wide variety of artistry. Bronze sculptures, clay works, and more can be found outside of the historic Haan Mansion. The path is even wheelchair accessible!
2. Plan a picnic at Clegg Botanical Gardens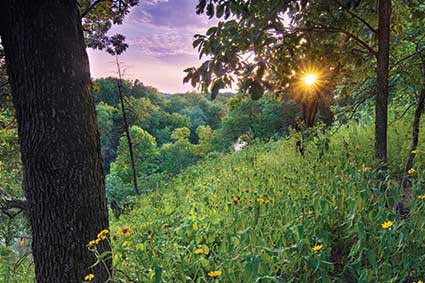 Clegg Garden overlooks and runs along side the Wildcat Creek offering a naturalistic setting including prairie and oak savanna restorations, with extensive beds of wildflowers, plants native to Indiana, labelled trees, nature trails and bridges. Grab a blanket, a picnic basket and enjoy an afternoon at Clegg!
3. Round the Fountain Art Fair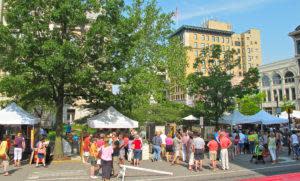 Art lovers and artists alike can witness the artistic mastery of our community members! At the Round the Fountain Art Fair,  hundreds of artists gather to sell and showcase their work. This fair is held the Saturday of Memorial Day weekend each year!
4. Art Museum of Greater Lafayette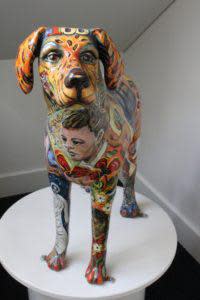 Sculptures, paintings, modern art and more - the Art Museum of Greater Lafayette showcases all kinds of local artistry! Free to the public, the museum is open daily from 11 a.m. to 4 p.m.
5. Five Points Fire Station Museum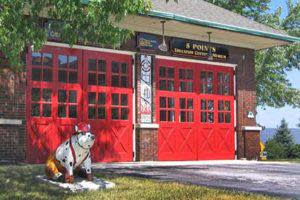 The Fire Station Museum is a nearly 100-year-old building located in Lafayette. It used to be a functioning fire station for the community, but today it has been converted to a museum. There is a fire truck from 1937, old coats and helmets, and many other artifacts!
This blog was shared by Visitor Information Specialist intern, Samantha Martin.