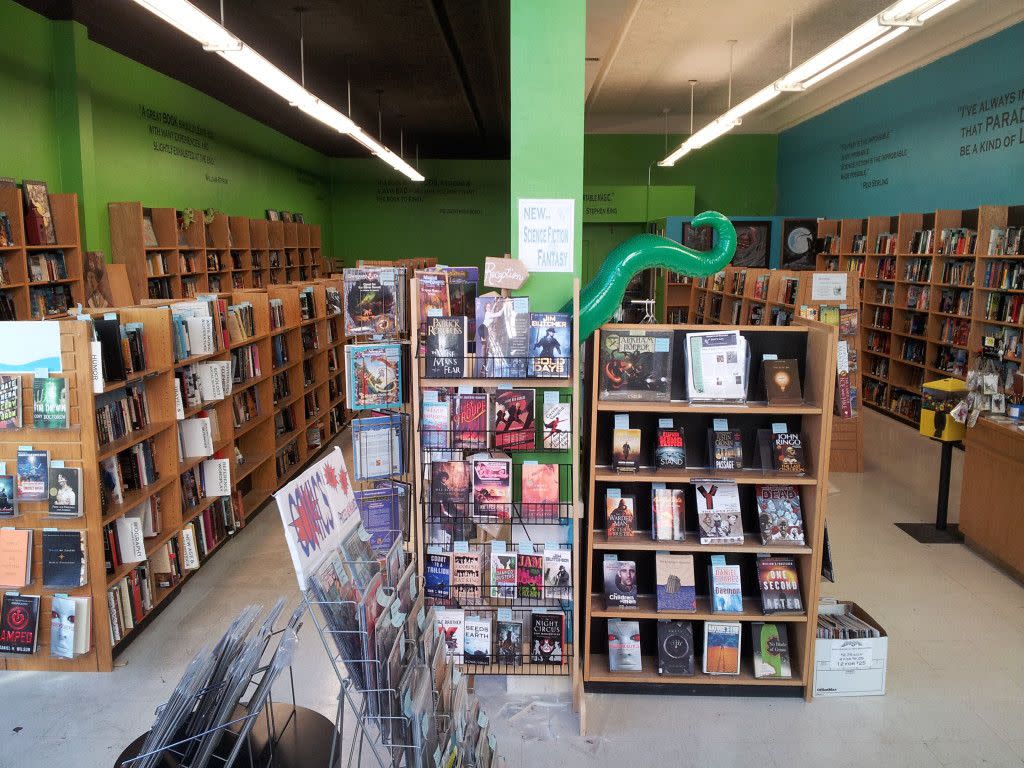 Are you an avid reader? Every reader needs a bookstore in which they can get lost among the shelves. The Greater Lafayette Downtown area has
Robots and Rogues new and used bookstore.
It is a specialty fiction bookstore where they feature science fiction, fantasy, horror, and mystery. They are located at 531 Main Street in downtown Lafayette. The store is right on the corner with fantastic display windows. As soon as you walk in, your breath is taken away by the many bookshelves stuffed with fantastic stories. The high ceilings and large windows give the store a cozy feel that will make you want to browse for hours. If
science fiction
isn't your thing or if you aren't sure what you want to read, stop in and take a look around. Owners Tricia and Kevin can give you recommendations and can perhaps suggest something that might help you find your next great read. Browse their inventory online from home. Check out their website for the link. If they don't have something in stock, you can always ask them and they can see about getting it for you.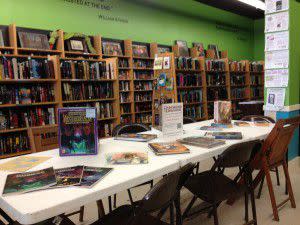 Robots and Rogues has more than just books, they also have comic books and they sell awesome T-shirts that have book cover art from Out of Print Clothing. They have a
uthor signings
where you can chat with the authors, purchase their books, and have them sign a copy or two! Stop by on the last Tuesday of the month for their Science Fiction & Fantasy Book Club. Ask them about their role-playing and gaming groups. Check their website calendar or
Facebook
page for details about upcoming events. If you have some used books that are still in fantastic shape, contact or stop in and chat with them about their trade-in policy. If you're in the downtown Lafayette area, take a few minutes to stuff your nose into a book at the best corner book store Lafayette has to offer, Robots & Rogues! Marlene, Visitor Information Specialist, shared this blog.