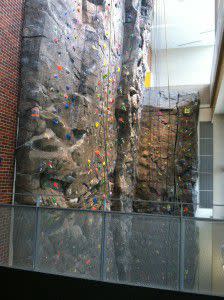 Some people enjoy working out and make a healthy routine of it while it is not so easy for others. Personally, it is hard for me to fit exercise into my hectic schedule, but I know it is something that is vital for my health. There is a gym located right on the Purdue campus that fits the needs of both of the beginner exercisers as well as the professionals. It even has a lot to offer outside of workouts and equipment! Check out the France A. Córdova Recreational Sports Center! After a striking $98 million renovation and expansion in 2012, the sports center is new and improved with five stories and nearly 355,000 square feet of equipment and space! Think of any gym equipment you could possibly want, and I can assure that it is at this gym or at least something similar! Honestly, all of the equipment is a little overwhelming at first because it is sometimes difficult figuring out where to begin. Once there, I encourage you to take your time and look through each floor to see what the sports center has to offer. I can guarantee there is something to work out every muscle in your body, even ones you didn't know you had! The beautiful environment makes your workout comfortable and encouraging. You can even stay entertained while riding a stationary bike or running on the treadmill based on the scenic views of campus. It offers the newest technology including televisions to watch, music to listen to, or even HD videos within the equipment to have a visual of a virtual "path" that your run, hike, or bike may take you! Catch yourself getting stuffy or out of breath? No fear! Some of the equipment contains fans to keep you cool during your workout.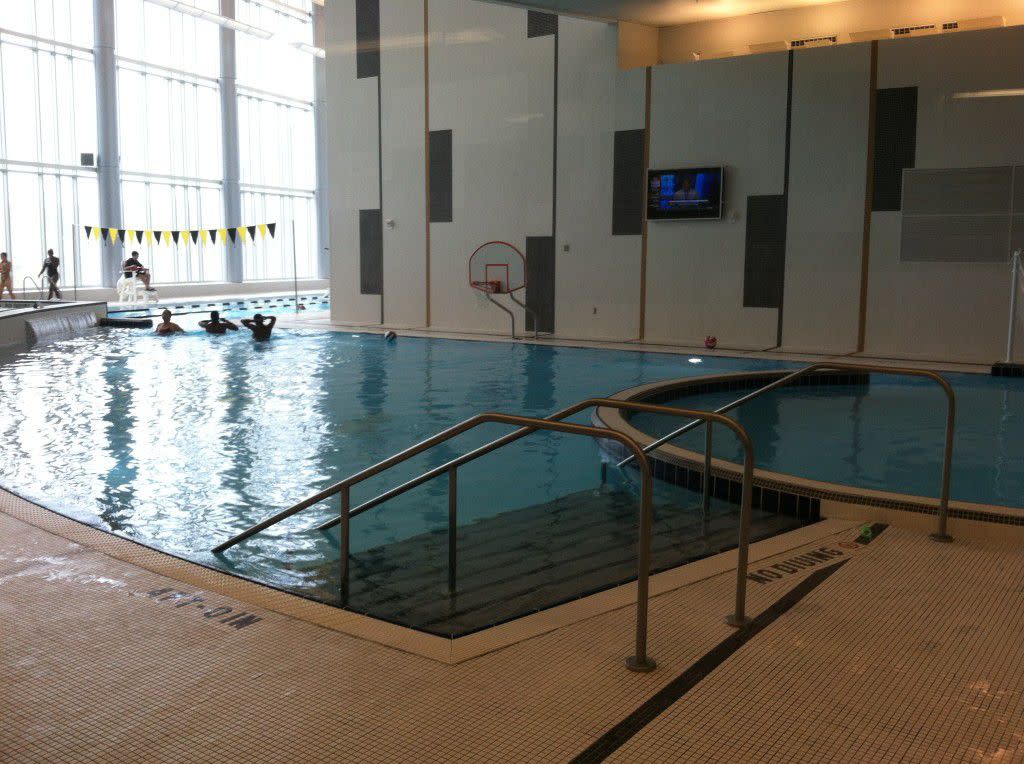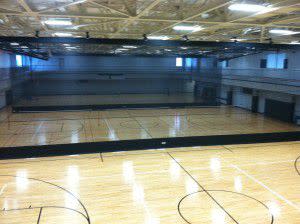 Besides the equipment, the sports center offers a recreation pool, a lap pool, saunas, a hot tub, indoor and outdoor basketball courts, volleyball courts, racquetball/handball/wallyball courts, a 55-foot rock wall, indoor running tracks, and more. A "trec" room is also included that has 34,000 square feet of synthetic turf for multiple athletic uses such as soccer, flag football, ultimate frisbee, etc. The recreational center also offers space to rent. They feature 3 conference rooms, 1 classroom, and 7 multipurpose rooms for any occasion!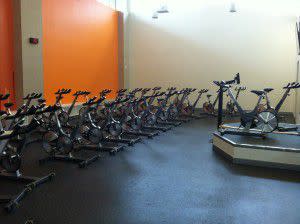 Still unsure where to begin? A suggestion I have for beginner exercisers is to look through the list of Group X classes. These athletic courses offer numerous options of exercising techniques for different skill levels. Whether the class is on land or in water, there is a class for everyone! They feature water classes, such as Aqua Zumba ad Deep Water Fitness, and regular fitness classes, such as Insanity, Zumba, Body Sculpting, Sunrise Cycling, Yoga Foundations, Turbo Kick, and so much more! Check out the Group X class schedule to decide which one fits you and your schedule best! If you'd like a more private workout environment, Purdue's sport center offers your very own personal trainer to get you on track to healthy living. Don't worry, the France A. Córdova Recreational Sports Center isn't always "go go go!" Treat yourself to some massage therapy, learn how to continue a healthy lifestyle outside of the gym by attending cooking demos in the demonstration kitchen, or even let them assist parents out there on having a night to yourself through their Parents' Night Out Program for the kiddos. Yes, there is something here for the whole family to enjoy, even the little ones! Parents' Night Out features amazingly fun events for the kids to attend. It gives parents time to relax and gives the kids memories that will last a lifetime! Furthermore, the sports center offers birthday party specials, swim lessons, Boiler Kids Camp, sporting clinics, and finesses classes for both the parents and their children to take to work towards a healthy lifestyle together. Hey Purdue Students! The recreational center hosts special late night events just for you too! Events often feature free food, crafts, and fun games! Battle of the Sexes, hosted by the sport's center and Purdue Student Union Board, is tonight, February 6, 2015, from 9 p.m. to 1 a.m.! There will be inflatables, minute to win it games, a macaroni and cheese bar, and so much more! Mark your calendars for another event his month: Cultural Night on February 20. For the rest of the community, keep your eye on the sports center's calendar for special, free events. The ones coming up this month are Valentine's Partner Yoga on February 12 and Eating Disorder Awareness Week Zumba Party on February 26!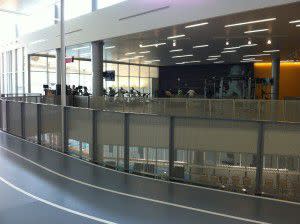 Healthy living and enjoyable times is what the France A. Córdova Recreational Sports Center offers to the community in numerous ways. I really encourage you all to check it out if you haven't yet. A Facility of Merit Award for 2014 was bestowed to this building from Athletic Business; one of only 10 awards given across the nation! This award-winning gym is available for your use 7 days a week, so go and take a look at this nationally-acclaimed building for yourself to discover exactly why the gym brings in over 7,000 people daily! For information about passes and memberships please visit www.purdue.edu/recsports. Also, day and weekend passes are available for visitors. Kaley, Visitor Information Specialist and Purdue University Student shared this blog.