The "Boom" of the cannons, shake the ground. Herbed pork chops sizzle as they roast. Scents of delectable foods like rabbit and buffalo stew, slow cooked for hours over an open fire fill the air. Sweet, savory apple dumplings, are prepared before your eyes with the freshest ingredients. Drums keep a steady beat in the distance. Festival goers experience this and more  as they recapture 18th century life at the Feast of the Hunters' Moon, along the banks of the Wabash River, in West Lafayette, Indiana.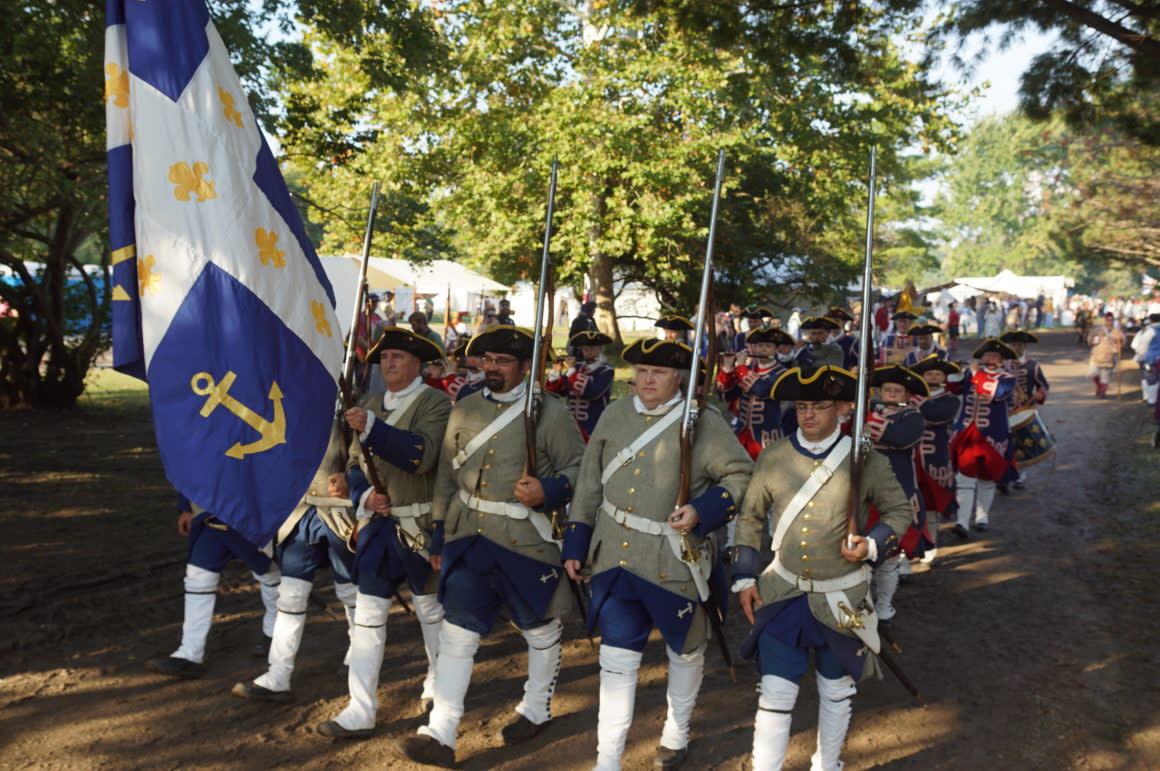 The festival is a reenactment of the annual fall gathering during the mid 1700's at Fort Ouiatenon,  a fur trading post between the French and Wea Tribe of Native Americans. Control of the Fort shifted between the French, Native Americans and British during its almost 100 years of use.
On October 5-6 2019, the Feast of the Hunters' Moon invites visitors to experience military demonstrations, foods prepared over an open fire, traditional craftsmen, costumed participants, music and dance for their 51st annual festival!  Enjoy acres of many hands-on activities and engage in lively trading as you take in what life was like around every corner you turn. It's spirited, brimming with family fun and rich with history and cultural experiences.
For more information about this event and others in our area, visit HomeOfPurdue.com.