Craving your local favorite meals and treats while also looking for a creative activity with your kids? Look no further than these DIY Food Kits!
Arni's Pizza Kit from the Arni's Pizza locations.

Craving the "Classic" Arni's pizza? Get your whole family involved to add their favorite toppings!
The kit includes 5 individual sized pizza dough, sauce, cheese, pepperoni, sausage, an Arni's Pizza Cutter and 5 Arni's paper hats for only $30! While supplies last.
Share a Smile Sundae Kits‼️ from Igloo Frozen Custard - Pick up at Southside location (1817 Troxel) drive-up.

A little happiness that you can safely leave on the porch of anyone in need of a little quarantine pick-me up❤️ (Make sure they are home 1st) *Limited time ( $20 + tax) Advance orders only!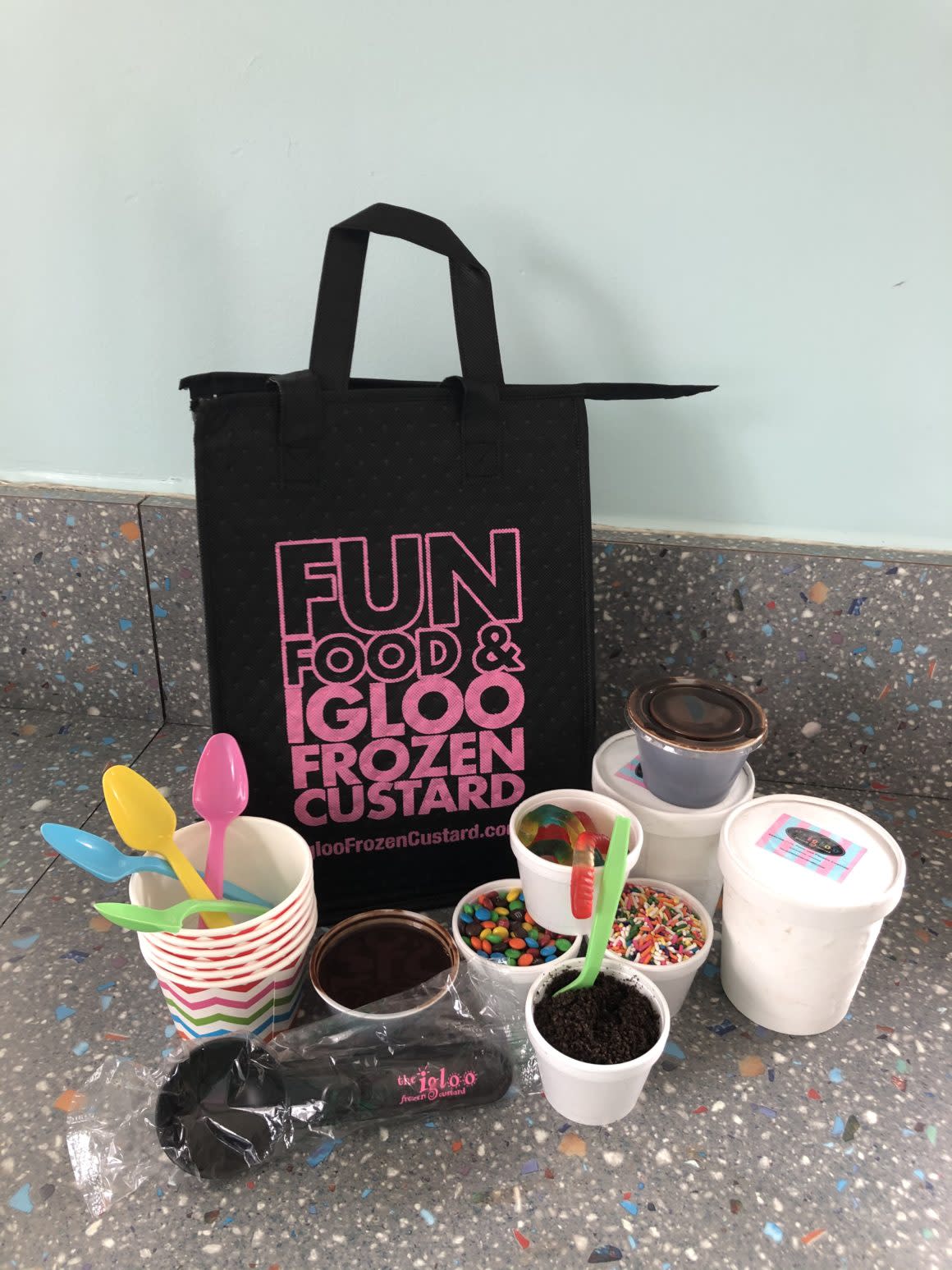 "Prof's DIY Pizza Pie" from Professor Joe's Sports Pub & Pizzeria

Bring out your inner food artist!

Any large pie can be purchased at menu price in take and bake format. Need a pizza screen to cook it on? They can include one with your kit. If the screen is returned in good shape (don't cut the pizza on it, don't bend it, and don't wash it) you get $4 off your next order!
Be messy! Have fun! And enjoy these DIY kits with your family!!