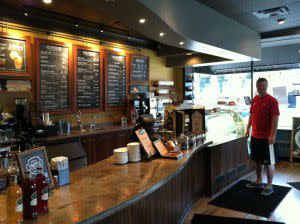 What a busy time on campus!  Fall is absolutely beautiful and the life around West Lafayette booms!  This week my local destination is

Purdue University

and the wonderful escapes I've had!  I'm in a very exciting graduate program called Atlantis in the

College of Technology

which promotes relations from multiple counties and sends the students to the United States, Spain and Ireland for two years to receive two masters' degrees in sustainable technology.  The international students make the most of the year they have at Purdue and explore as much as they can.  I can't wait to share campus with new students both international and from other states!

In the fall, I make Greyhouse Coffee Shop a regular part of my week.  I used to work at Greyhouse, and even though I left the job due to research needs two years ago, I feel like part of the Greyhouse family!  There is a perfect-sized menu with so many favorite dishes and drinks!  Greyhouse offers crepes, espresso drinks, coffee, gelato, pastries and retail.  I love going to Greyhouse on a late-night walk through campus and getting a little cup of gelato, or studying there during the day and ordering a London Fog (sweetened Earl Grey tea with milk).  If I'm in the mood for an entire meal, I go for my favorite crepe which is available all day!  I love a breakfast crepe with spinach, mozzarella cheese and specialty sausage. Greyhouse makes a point to order their ingredients from local suppliers.  Their coffee comes from all over the world, but with much more care and research than most people know!  They make sure that the prices are fair trade or even better than fair trade.  When I worked at Greyhouse, the coffee was from small farms in Rwanda.  Greyhouse started working with these small places abroad to see first-hand where the beans came from, the process to produce them, and how they can form a symbiotic relationship. I could rave about my favorite coffee shop on campus for pages and pages, but I know I should be short and to the point!  For great quality, loving customer service and an atmosphere unmatched on campus, come study or relax at Greyhouse!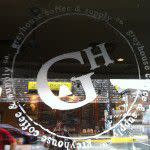 (Thank you, Julia B. for sharing your Purdue University Student experience!)