[caption id="attachment_9200" align="aligncenter" ]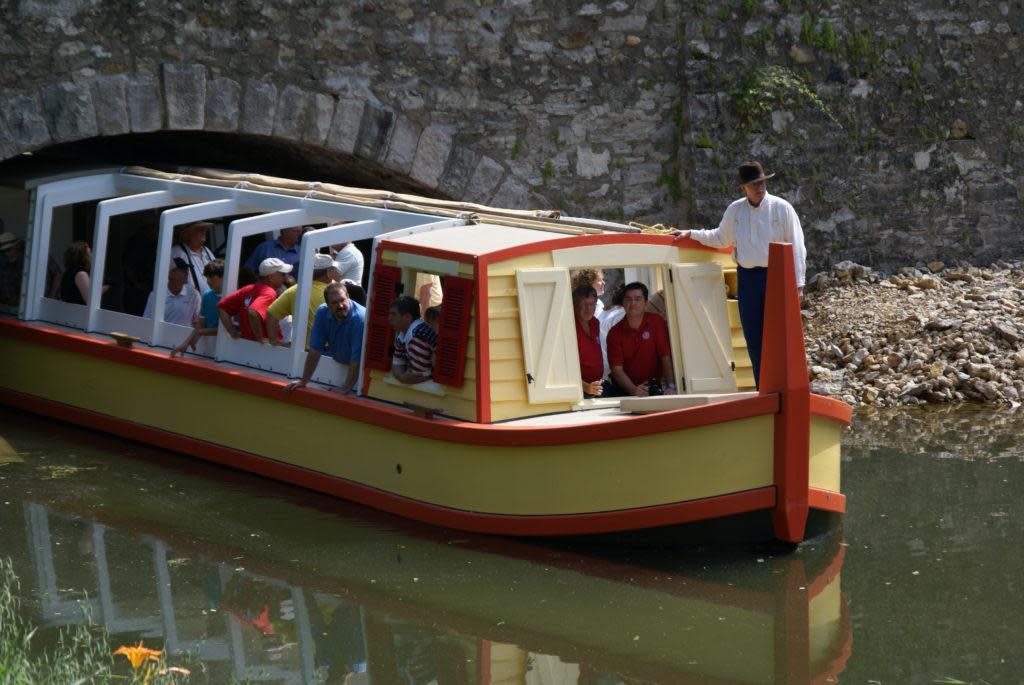 Canal Boat Ride[/caption] Happening Now! The summer season has arrived when the canal boat is floating down the
Wabash and Erie Canal
in Delphi, Indiana! Experience history, adventure and pure summer fun at the Wabash and Erie Canal Interpretive Center this year. This attraction, 20 minutes north east of Lafayette-West Lafayette, offers an adventure for the whole family.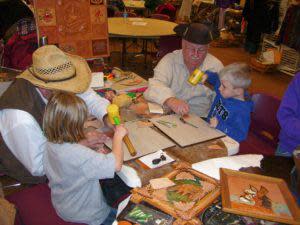 I remember my first visit to the Wabash and Erie Canal Interpretive Center. It was one of awe that such a wonderful
museum
was created 100% from volunteer efforts from such a small community. The passion to conserve the history of this transportation system and to create a whole village built around it is amazing. The museum offers visitors a chance to learn the history of how the Wabash and Erie Canal was important to our country's transportation system. Now, you may think, this sounds boring! But believe me it is not! Throughout the whole museum, there are interactive displays for people to enjoy. Many museums have the policy "hands-off", but this center welcomes people to be a part of the experience. Visitors (especially children) are welcome to play checkers in the recreated indoor canal boat, try on pioneer village clothing and pretend to be living in the 1800s, and play with a recreated canal that demonstrates how a boat would traverse the lock system.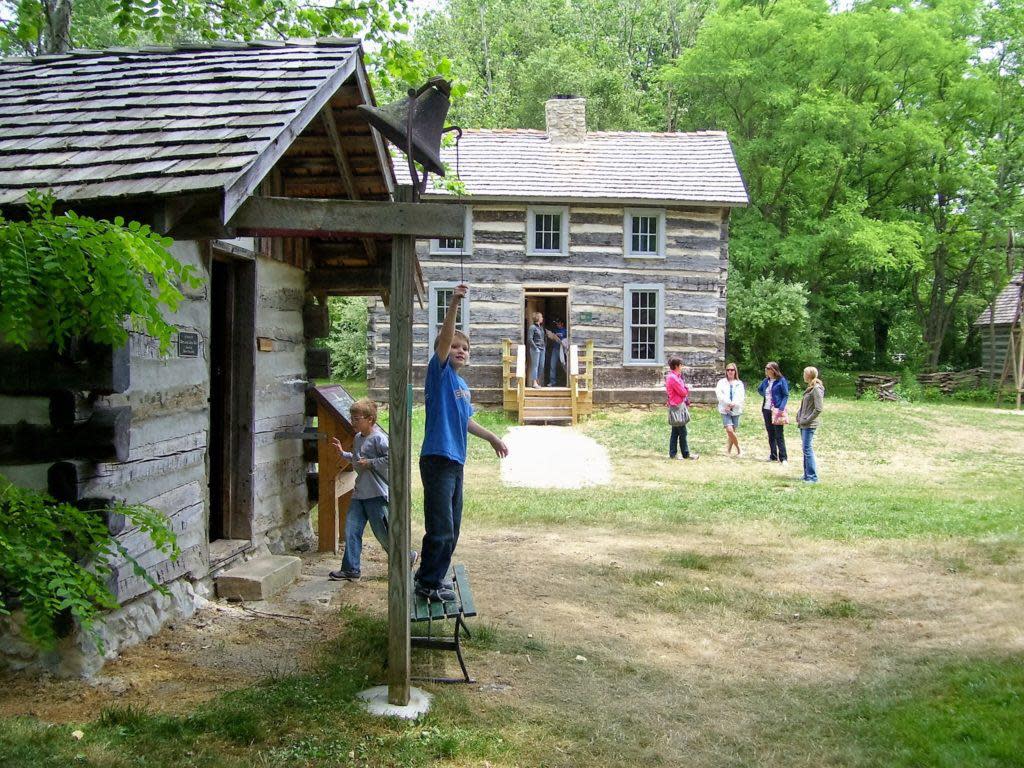 Not only does this center have an indoor museum, but a canal boat to ride through a portion of the original Wabash and Erie Canal and a whole
pioneer village
to explore. Visitors can walk into an original Log School House from the 1800s where students learned their ABC's.  One does not want to miss a tour of the Reed Case's (contractor for the Carroll County section of the Wabash & Erie Canal) own Federal-style home which anchors the village, complete with period furnishings, many of which came from the Case family. And what is better on a beautiful summer day than a trip on a replica canal boat down the canal? Nothing! [caption id="attachment_9198" align="alignleft" ]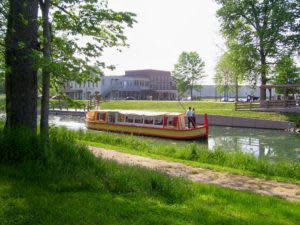 Trails, canal boat ride, museum and more![/caption] There is a
10 mile trail system
, perfect for hiking, biking, bird-watching and even cross-country skiing. Some trails and roads in Canal Park were once the towpath traversed by mules and horses pulling canal boats. Several sites along the way are on the National Register, including the Canal Construction Camp site, Lock #33 and the adjacent lockkeeper's home site, and the 1857 Harley and Hubbard Lime Kiln site. A host of events take place at the Wabash and Erie Canal all year long.  These include the Historic Canal Days Festival, the
Harvest of Quilts "Quilt Show"
and Christmas at the Canal. Check out
http://www.wabashanderiecanal.org
for more information about these special events. [caption id="attachment_9199" align="aligncenter" ]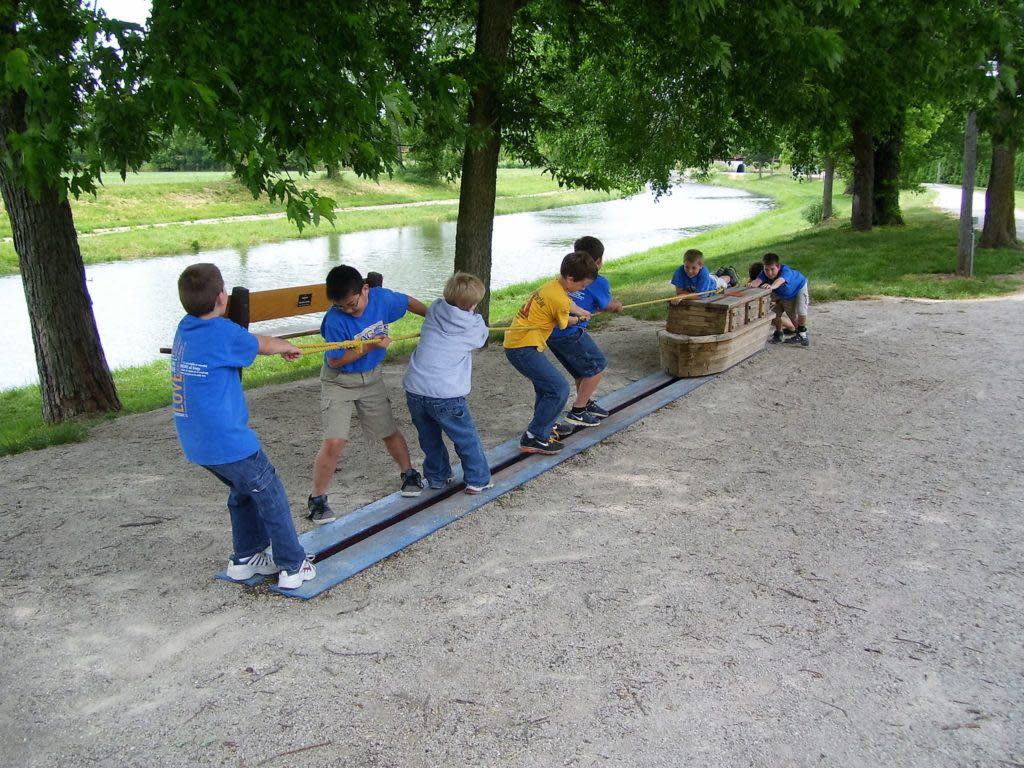 Tugging the Pull Me Boat[/caption] Whether you are looking for delicious dining, interesting attractions and shops, enticing events or home away from home lodging—a getaway to 
Lafayette-West Lafayette, Indiana
, is sure to satisfy. For more information about this attraction and others in the area, visit our website at 
www.HomeOfPurdue.com