Explore, admire, learn and shop at our local glass artists' studios and galleries! Tippecanoe County is part of the Indiana Glass Trail, which connects close to 20 counties throughout the state offering glass galleries, studios, museums, factories and more. June 27-29, 2014 the glass artists in Tippecanoe County are teaming up for a great weekend, packed full of glass activities!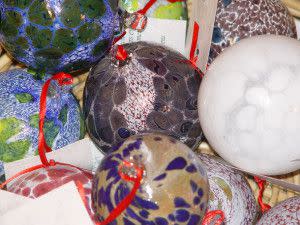 This is a weekend not to be missed in Tippecanoe County as it allows visitors and locals a chance to really see the artists in action and watch them create the masterpieces that fill our homes. There is a science and an intricate artistry in creating glass art. It takes patience, skill and an artistic eye (something I do not have but admire in others)! I remember as a child every spring and fall my family took an Indiana vacation over a long weekend. My parents wanted us to learn the history of our state and appreciate its cultural richness. On one of our travels, we visited a glass studio in southern Indiana. I do not remember the town or the name of the business, but watching a local artist take a piece of glass and turn it into a bright blue and red ornament right before our eyes is instilled in my brain. It was a bit rustic as he burned the material in a big kiln, rotating it this way and that, shaping the material and somehow making it the beautiful color and shape it became. This ornament has added decoration to every place I lived, from my dorm room at college to my first apartment I lived by myself, to my home I now share with my family. It not only is pretty, but every time I look at it, I remember my family's vacations and it makes me smile.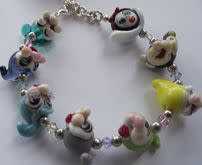 In Lafayette-West Lafayette this weekend check out all the fabulous fun events taking place. Visit Inspired Fire Glass Studio and Gallery, Friday from 5pm-8pm, Saturday from 10am-5pm and Sunday from noon to 5pm to see works by Sharon Owens and other artists, including Michelle Wood-Voglund (Willow Stained Glass), Jason Williams, Deb Achgill, Deb Wyamire and Lisa Walsh. Demonstrations will be available throughout the day. Linda Elmore will be doing demonstrations on Friday afternoon from 2pm-5:30pm at Something Special. Check out the glass at Artists' Own Gallery with works by Kathleen Kitch and Lisa Walsh, Friday 10am-6pm or Saturday 10am-4pm.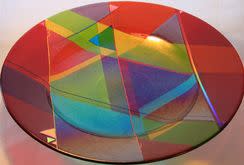 For more information about the artists and galleries listed above, check out our website at www.HomeOfPurdue.com. Have fun!