Its fall in Lafayette-West Lafayette! That means cooler weather, changing leaves and the earthy smell of harvest! Put on your jeans and jacket and head outdoors to take in the trail of beautiful and unique outdoor art that wakens your senses and brings wonder into your heart!  We are home to a wide collection of diverse outdoor art that is dispersed throughout our area and we want to share with you some images and get your thoughts on our outdoor art. Do you have a favorite?  Check out just a small collection of our images below and let us know what you think!! Please note throughout the Lafayette-West Lafayette area there are over 70 pieces of outdoor art and this only depicts a few. Check out our full trail here: http://www.homeofpurdue.com/whattodo/outdoorarttrail.html. [caption id="attachment_5474" align="aligncenter" ]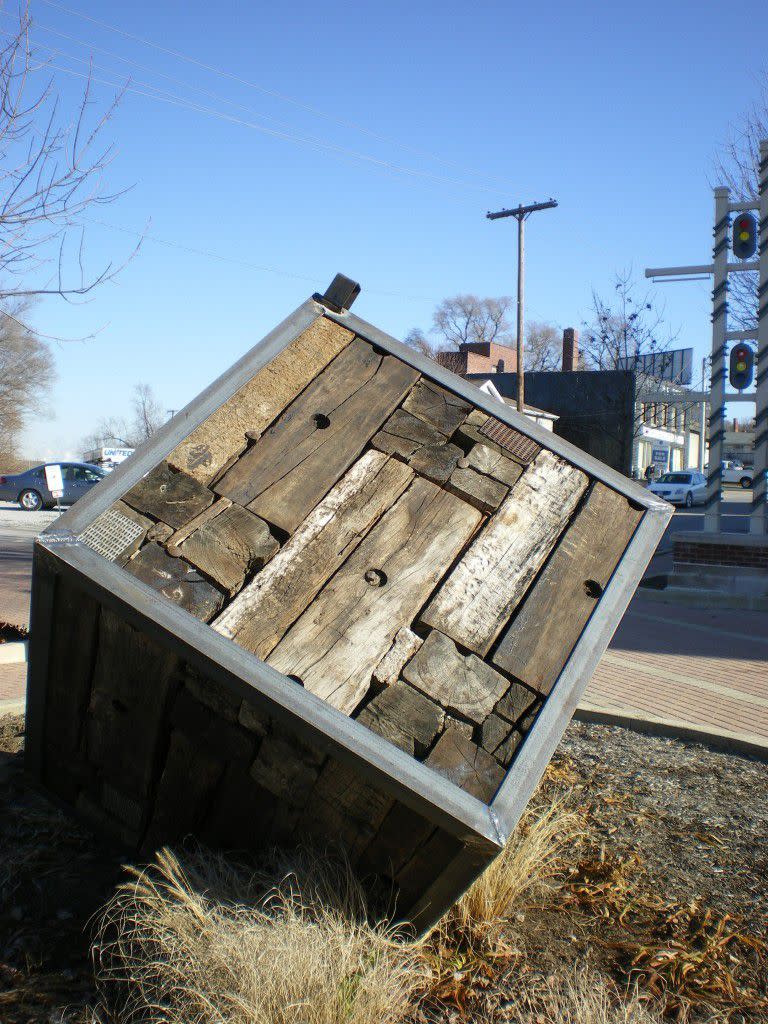 Lafayette "cRRossings" by local artist Scott Frankenberger -[/caption]
This piece pays tribute to Lafayette's railroad history standing just feet from where railroad tracks were located before Lafayette's Railroad Relocation project finished, with the final train cutting through the heart of downtown in April 2001.
[caption id="attachment_5476" align="aligncenter" ]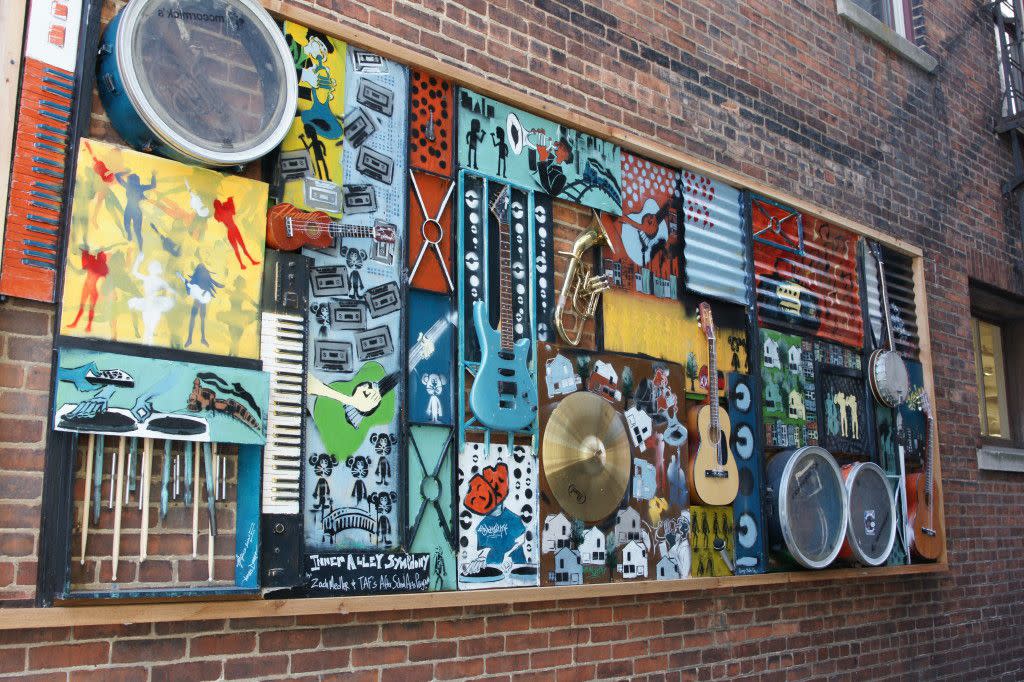 Inner Alley Symphony[/caption]
Through the Tippecanoe Art Federation's After School Arts Program Mural Class and Mural Art Initiative program, local artist Zach Medler worked with area students to brainstorm, design and create the mixed media mural. This is the fourth mural in Tippecanoe County made possible through the Federation's arts and educational programming.
[caption id="attachment_5477" align="aligncenter" ]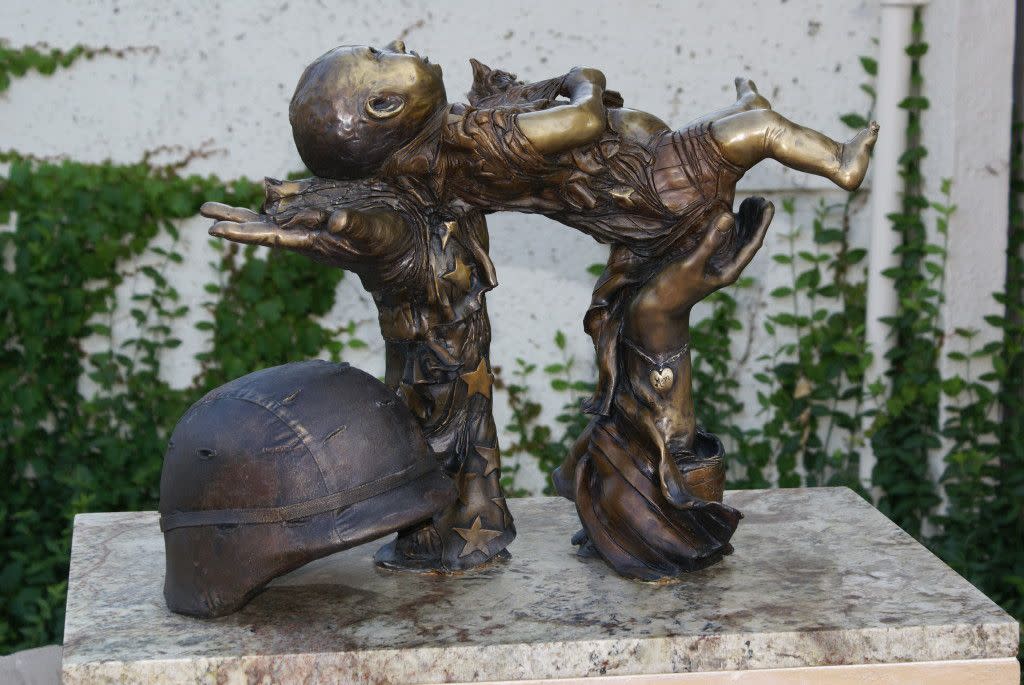 Most Precious Offering[/caption]
Dedicated in May 2007, this bronze sculpture is a memorial to area soldiers who lost their lives in Iraq and honors the parents who nurtured their soldiers from infancy. Donated to the city of Lafayette by artist, Saundra Whiddon, the sculpture features a baby swaddled in an American flag and lifted to heaven by its parents outstretched arms. A combat helmet rests next to one of the arms as a reminder of their ultimate offering. A granite base under the sculpture lists the names of area soldiers who died in combat.
[caption id="attachment_5478" align="aligncenter" ]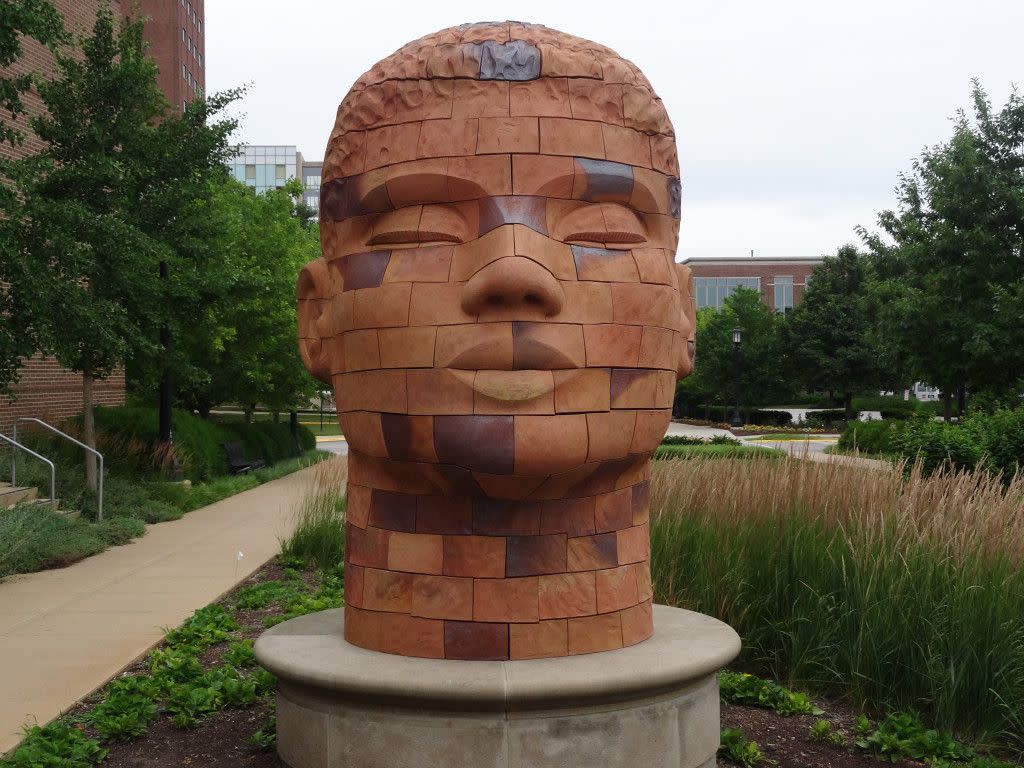 Brickhead[/caption]
Artist James Tyler, an Indianapolis native, sculpted the two heads of clay in his studio in New York. The heads were cut into blocks, kiln-fired and reassembled on site over stainless steel pins. The materials are resistant to rain, snow and other outdoor wear and tear. The Purdue sculptures are designed to emit nature's sounds as people pass, such as wind and flowing water. Bryan Pijanowski, a professor of forestry and natural resources, provided audio recordings from a nearby wetlands.
[caption id="attachment_5479" align="aligncenter" ]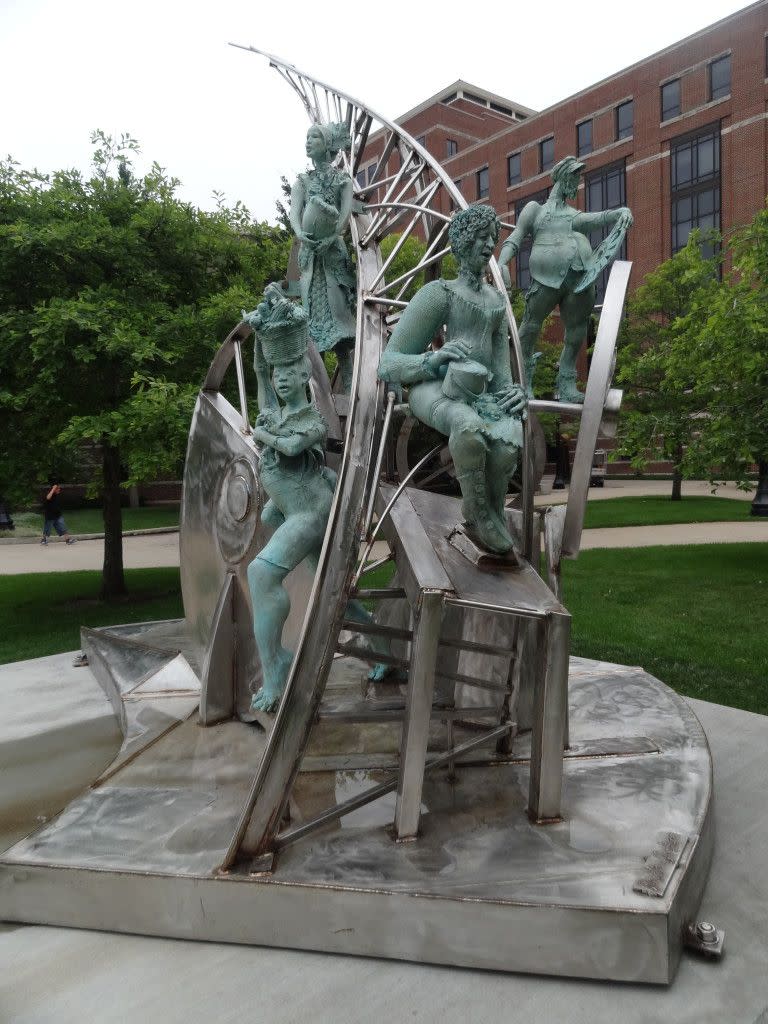 Distant Paths[/caption]
Artist: Preston Jackson. The bronze and stainless steel piece of art is located at Founders Park and celebrates the 50th anniversary of the Purdue University College of Liberal Arts.
For more information about our outdoor sculptures, murals, and fountains visit www.HomeOfPurdue.com.