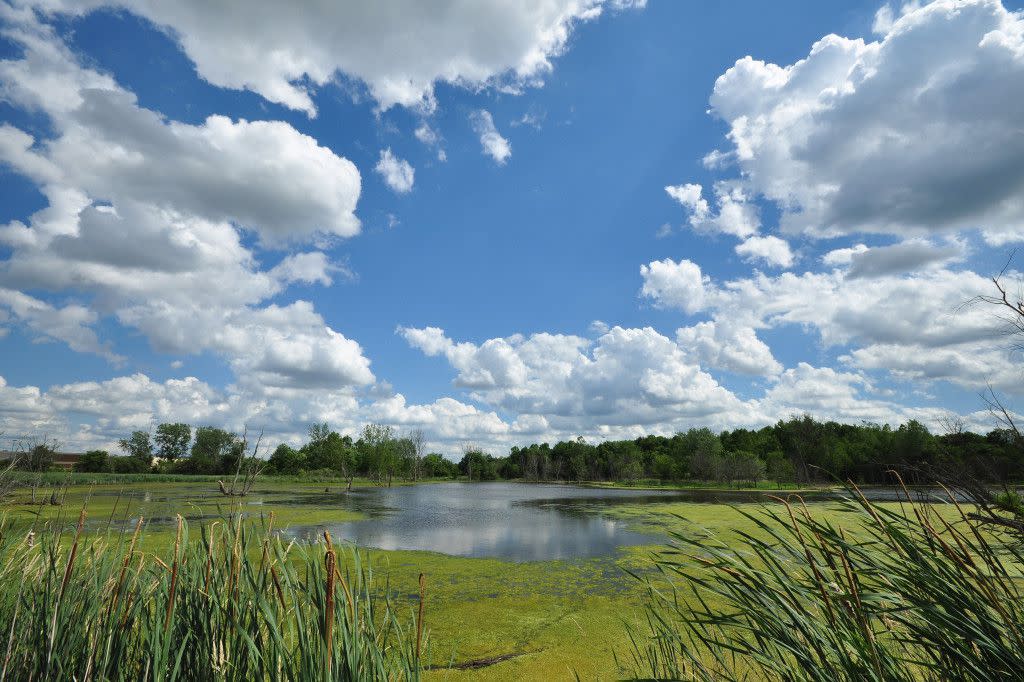 Spring is finally here, and I can honestly say that I'm not looking back! As a student, you learn to appreciate even a slight increase of temperature as you walk from class-to-class nearly every day. The winter has given me a bad case of cabin fever and bitterness towards Mother Nature, but the change of seasons has left me with spring fever, and I now look forward to the adventures this spring will bring!
One of my first stops this spring will be a trip to the beautiful Celery Bog located in West Lafayette. It's just a hop and skip away from my neighborhood, and I enjoy walking the paths that lead to the park as well as the actual park trails themself. The warmer the weather, the more I find myself more dedicated to go out for physical activity. The Celery Bog is hands-down one of my favorite locations in all of Lafayette-West Lafayette to go on a nice, refreshing run. There are numerous trails to choose from with stunning scenic views. Around every winding corner is a breath of fresh air and nature scenes. Looking for a time of relaxation? The Celery Bog offers tranquil atmospheres to those who need more leisure in their life. Along the trails, you can find frequent benches to take a seat and soak it all in. I even recommend bringing a book on a nice day. Keep your eye out for the cute and welcoming wildlife that resides within the bog's woodlands such as adorable squirrels, rabbits, birds, and more!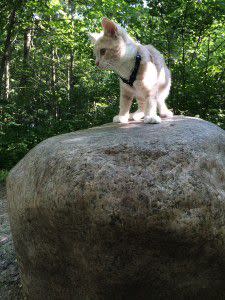 Speaking of animals, the Celery Bog is an excellent park to bring your furry four-legged friends! Although it sounds funny to most, I often take my precious cat, Simba, for walks throughout the trails. I am not ashamed to admit that I am one of those "crazy cat ladies!" Ever since Simba was a kitten, I've taken him outside so he doesn't learn to fear the outdoors. With a name such as "Simba," he must live up to his exotic title after all (or so I tell myself)! I often see many other pet owners walking their dogs throughout the beautiful landscape, but I have yet to see another cat. I encourage all animal owners to bring their furry companions for an energizing day outdoors this spring!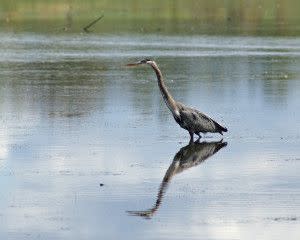 The Celery Bog is also a great place to bring the whole family! Bring a blanket for a lovely picnic in the open landscape featured by the parking lot or throw a football or Frisbee for a fun game that gets you out and moving! The Celery Bog also hosts a variety of events and workshops in their Lilly Nature Center to educate those of all ages about nature-like topics such as birds, bugs, geology, nature photography, and so much more!  Keep your eye on our online calendar of events for upcoming workshops and educational opportunities held at Lilly Nature Center.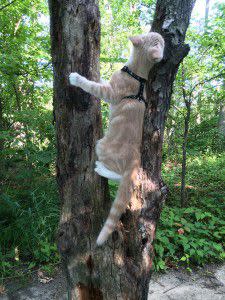 The winter is finally behind us, and we get to look forward to brighter days. Break out of the cabin fever mentality and look for ways to spend your free time outdoors. It seems like it has been far too long since I've been able to enjoy the weather. I hope to see many of you at the Celery Bog! Cat lovers: start bringing your cats! Simba needs to make some friends. Enjoy the weather everyone! For more information about this park and others in Lafayette-West Lafayette, visit HomeOfPurdue.com. Kaley, Visit Lafayette-West Lafayette Visitor Information Specialist and Purdue University Graduate, shared this blog.

Save

Save