Are you an incoming Freshman to Purdue University this fall?? Zoey, VLWL Intern, shares her feelings and thoughts about her experience preparing and attending Purdue!
The summer before my freshman year at Purdue was one filled with nerves and excitement. I could not wait to start my academic journey at Purdue University in the upcoming fall, however, I was uncertain about my move from the east coast to "Honest to Goodness Indiana". From the moment my parents and I pulled up to Owen Residence Hall, we were greeted by a team of students to help us unload my things into my dorm room. I later found out that the students were members of BGR (Boiler Gold Rush) who had volunteered their time to help us move and make my transition as smooth as possible, and even after hours of exhausting efforts, moving thousands of students in, they could not have been any nicer. That was a theme I came to discover once getting acclimated to Indiana: that everyone in this state was genuinely nice. Not that people are horribly rude in my home state of Maryland, but there was a clear level of sincerity in the attitudes of the Indiana residents. After being here for two years, I have continued to experience this authentic kindness and warmth on a daily basis, which has truly given me a sense of home in small city, West Lafayette, Indiana.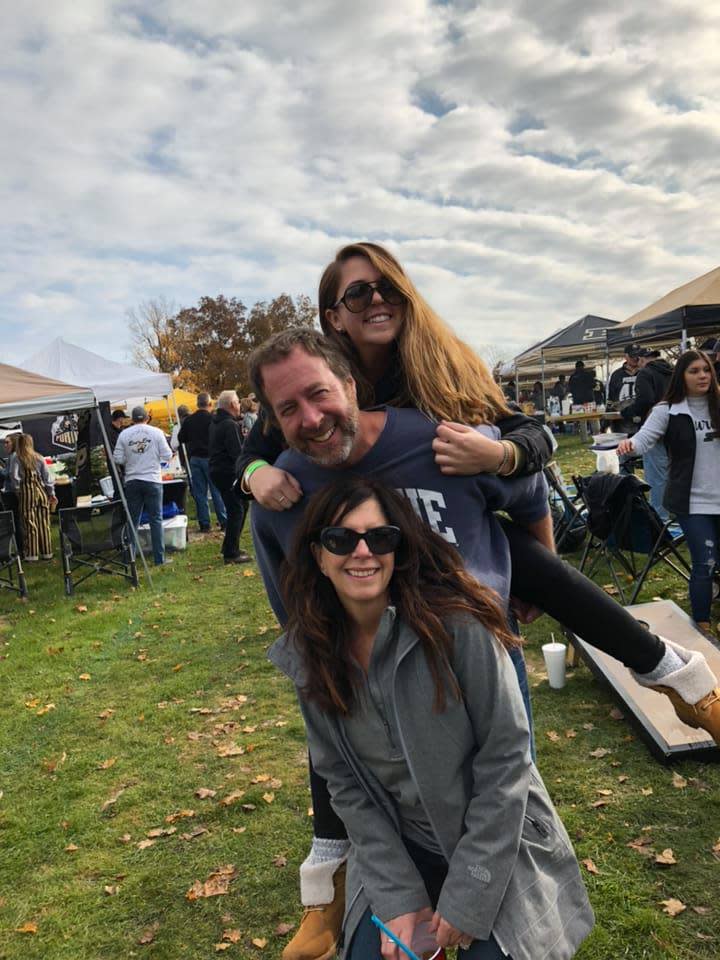 Speaking of small city… one thing that has definitely been an adjustment for me is the lack of "huge city life".  Living in the suburbs of Baltimore my whole life exposed me to a much busier atmosphere than here in West Lafayette, but I have grown to appreciate the more remote lifestyle that I have here. It is definitely a more serene city but living on Purdue's campus ensures that I will always have something to do.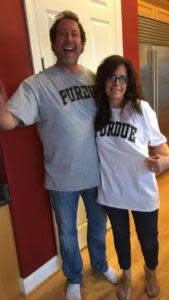 There are plenty of activities that my friends and I attend, whether it be the Starry Night Festival in Chauncey or the Farmers Market every Thursday on Memorial Mall (something I look forward to all week in the fall semester). Not to mention the awesome sports games, especially basketball. Cheering on the Boilermakers is so invigorating when you are surrounded by 15,000 of your fellow Purdue fans. The excitement you feel in Mackey Arena is one like no other. And of course, nothing tops the IU games and the school spirit that emerges. I can say with complete certainty that I have never seen more enthusiasm at a college sporting event than at the one with our rival school down south, an experience that I would never find back home. The city also offers great restaurants, like East End Grill and Sushi Don, that I eat at whenever I have the chance. My parents look forward to joining me at these restaurants when they come to visit. Lunch at Sushi Don on family weekend is now our tradition that I look forward to every year. So although West Lafayette is definitely not Baltimore, I could not have picked a better city to spend the next four years of my life.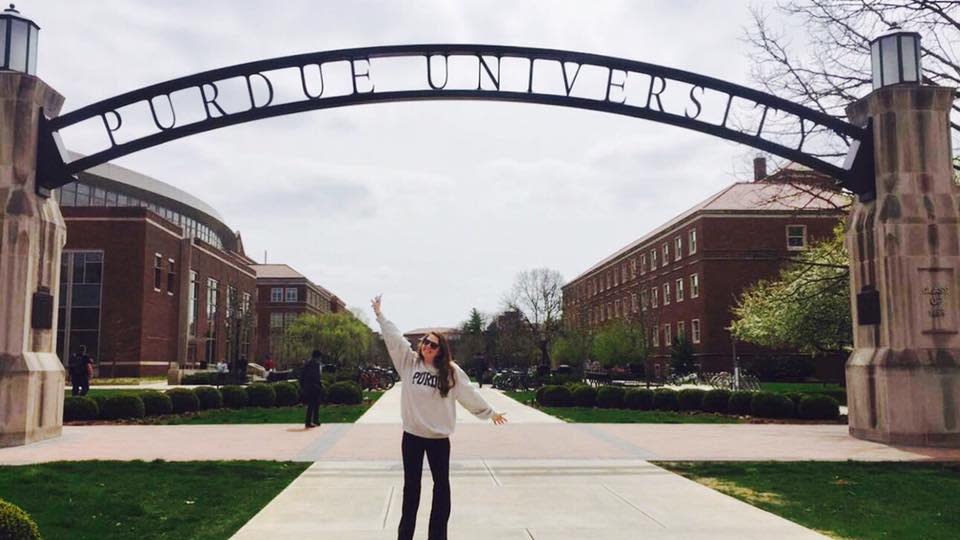 I have grown to love Indiana, from the people to the cornfields and everything in between, and I believe I have made the best decision coming here to Purdue and West Lafayette. Although the first few months were challenging, as I wandered around campus and this city without a clue as to where I was going, I have started to find my favorite spots and appreciate the lifestyle I have found here. I have found a home here at Purdue and love that my family has too, making it the perfect place to get my degree and continue to grow. Boiler Up!!!