Our mantra right now is "We are all in this together"! And to get through this tough time, Guest Blogger, Amy Austin, shares some "Entertainment Suggestions for Bored and Disappointed Kids" that are missing their friends! Here are 25 ideas. On Tuesday, March 24 we shared Part 1. Check it out here!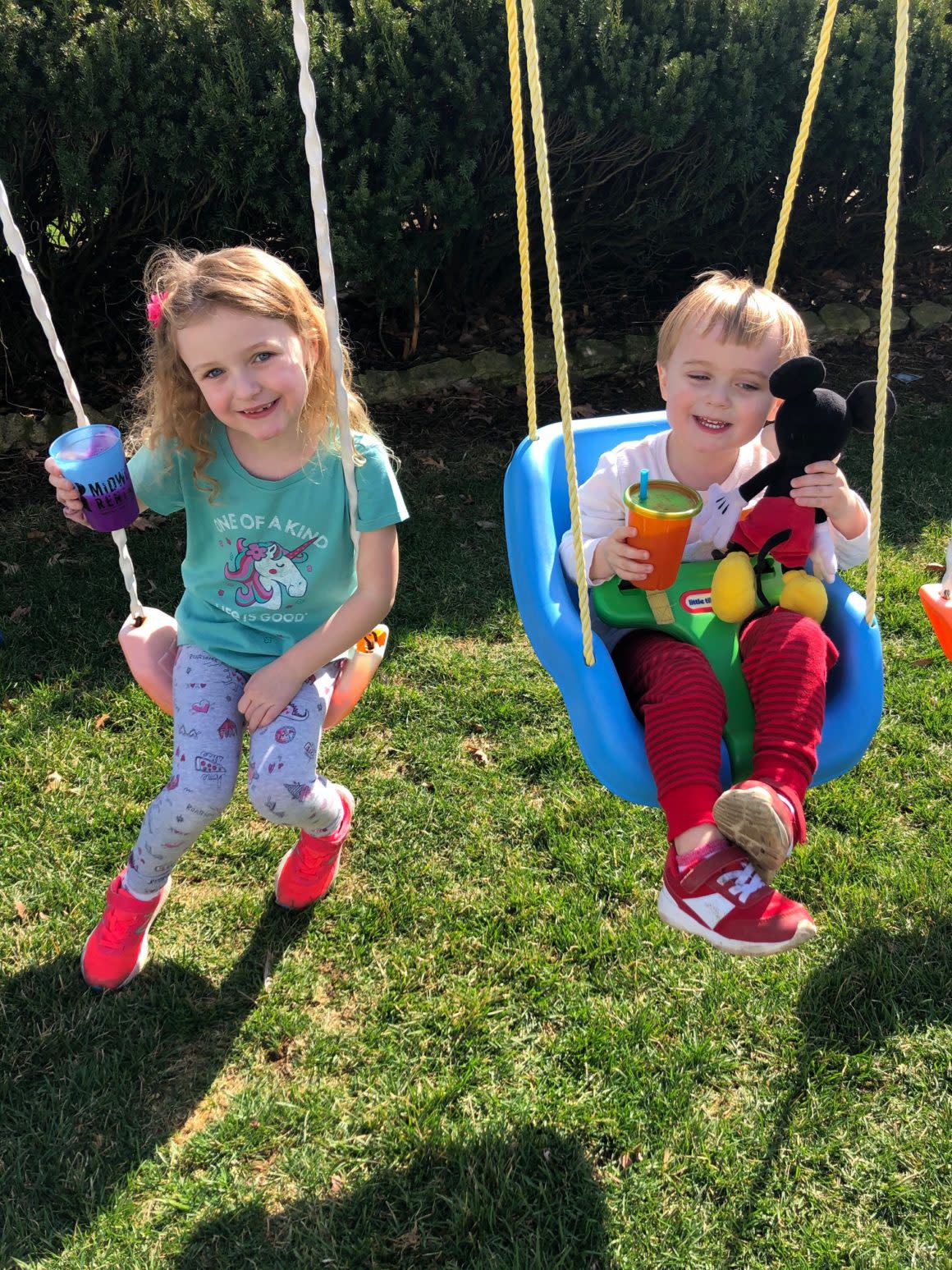 Challenge your kids to write a book, or draw a comic, or draw a "flip book" moving comic.
Be ironic and play school.
Have a family video game tournament. Try not to get annoyed when the kids kick your butt.
Make sugar cookies or cupcakes and decorate them.
Have a paper airplane contest - make them and compete to see whose flies the highest, farthest, fastest, etc.
Cut three holes in the side of a large box, assign the smallest one 10 points, the middle one 5, and the biggest 2. Fly paper airplanes through the holes like cornhole, only with planes. Compete for the highest score.
Make paper beads and then make jewelry for all the grandmas for Mother's Day. (Don't forget that elderly neighbor - I bet she'd like one too).
Paint some rocks and have them ready to leave all over the neighborhood for friends to find when the order to stay home is lifted.
Remember the friendship bracelets we used to make out of embroidery floss? See if you can remember how to make those and teach your kids. Make bracelets for all their friends.
Make puppets out of socks. Refuse to address your children unless they speak to you through the sock puppet. Give them ridiculous names. My sock puppet is named Odiferous J. Stockingham and he has a British accent.
Tape paths on the floor with masking tape and drive your toy cars around "town." Make buildings out of boxes to drive between.
Give your kids washable markers and let them give each other tattoos.
Kids love slime, but personally I hate it and won't allow it in my house since an orange batch got into my beige carpet. Grrrrrr... But if you are nicer than I am, make some slime. Just don't bring it over here.
Make salt or sugar crystals. Make both and compare the end product. Be sure to not confuse the two, because the sugar ones are tasty. 
Teach yourselves origami.
Using laundry baskets and a box, make yourself a "Skee Ball" game and throw balls into the baskets.
Make parachutes for small toys out of various materials and throw them off the balcony/out a window. See which materials work best.
Let the kids give you a makeover, with nail polish, make up, hair, etc. Then do a photo shoot.
Or, if you're not brave enough for that, have them give their dolls a makeover and then do a doll photo shoot.
Have the kids teach the dog a new trick, or build an "enrichment" (that's what Jack calls them anyway, thanks to Zoo Camp) out of boxes for the guinea pigs or the hamsters, if you have them. Do not attempt to interact with cats, they are not interested.
Get on Youtube and do a yoga video or a Fitness Marshall video. That guy is so fun, and my kids LOVE his videos.
ALL LEGOS ALL THE TIME.
Have a tea party. Wear fancy clothes. Use the good dishes. Include cookies and tiny cucumber sandwiches with the crusts cut off.
Get out the tool box and some scrap wood, if you have some on hand, and let your kids build a bird house or a tool box, or something simple along those lines. Paint it. Proudly display it in the yard. Enjoy explaining to your friends why you have a tool box hanging from a tree.
Let them watch their weird TikTok and Youtube videos. This is likely to be a marathon, not a sprint, and it's ok to take some time off from being Mary Poppins to regroup and unwind, yourself (HEATHER!). Their brains won't rot right out of their heads if you don't keep them meaningfully engaged every waking moment, so cut yourself a little slack and relax the rules for now. It'll be ok.
Parents, embrace this time with your kids! This gives us all an opportunity to try new things. And don't forget to check out our blog we posted on Tuesday with 25 other ideas!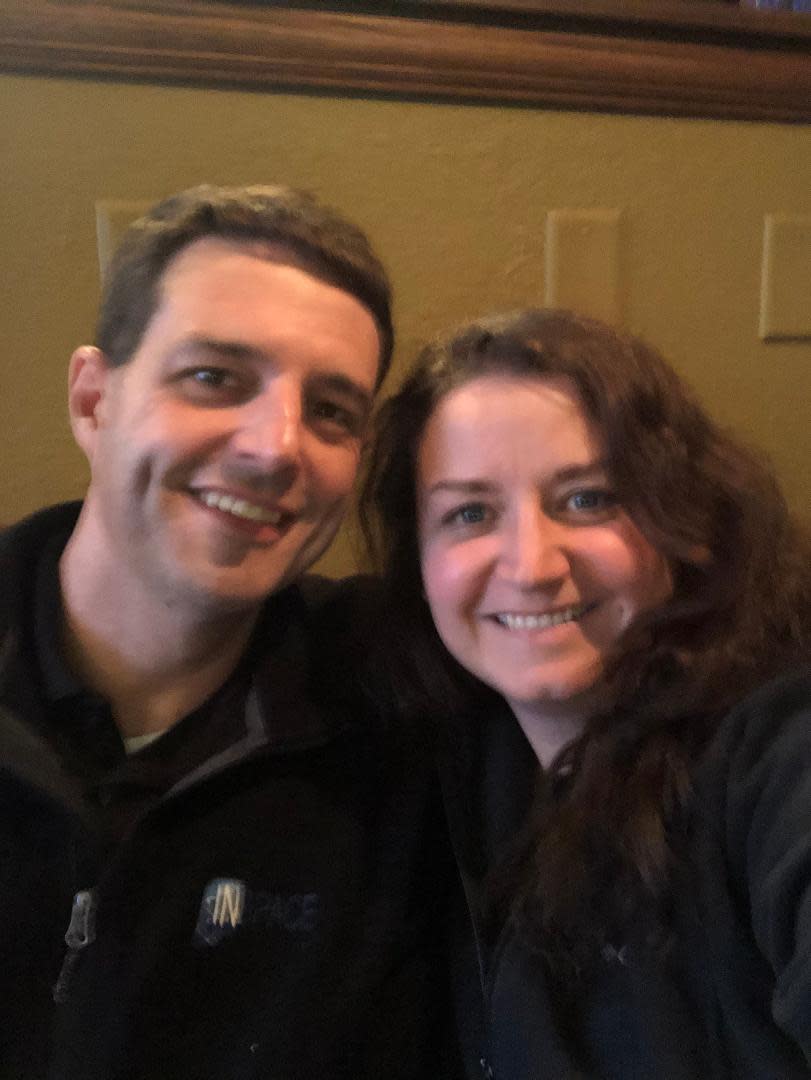 Enjoy this short bio on Amy: "Well, I'm a mom of three awesome kids, 14, 13, and 8. My husband and I have a business in the research park. I live in University Farms. I grew up in Valparaiso. I've lived here since 1998. I went to Purdue. When I talk about myself I use short, declarative sentences because it makes me uncomfortable. :) My idols are Erma Bombeck, because she was the first woman to write authentically about the frustration, joy, and humor of being a wife and mother, and Mary Roach, because she writes about everything - including family life - with humor and curiosity. I'm involved in the parent councils at all three West Lafayette schools, because I love kids and I love public education. I have anxiety disorder, so I feel like I've been preparing for this disaster my whole life. This is my time to shine. Hahaha."