Lafayette-West Lafayette Trivia

What year was the Battle of Tippecanoe?

ANSWER: 1811.  Thank you to everyone who participated!  We picked our winner and congratulations to Hanna!  

Leave your answer below in the "Leave a Reply" comment area and click "Post Comment".  We will collect  all of the answers and pick a winner who answers correctly at random. Please note that your answer will show up on your computer, but no one else will see your answer until the contest is over.  Good Luck! Entries will be accepted through Friday, September 14, 2012, at 1 pm. [caption id="attachment_2212" align="alignleft" caption="Tents 'n Canon"]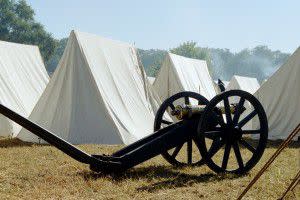 [/caption] ATTENTION: If you click on "