[caption id="attachment_6245" align="alignright" ]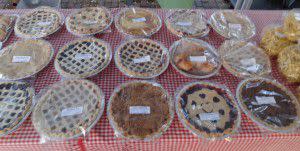 Easter Farmers Market[/caption] It's Easter 2015! What are you doing this Easter to celebrate?  Are you taking your family to visit the Easter Bunny?  Do you attend a religious service to celebrate your faith?  Or host a family gathering with all your loved ones?  This year there is a host of fun events taking place about this holiday.  Check out all the fun in Lafayette-West Lafayette! Visit the Tippecanoe Mall and meet the Easter Bunny for the entire Easter season! He will be available 11am-8pm Monday through Thursday, 10am-8pm Friday-Saturday, and Noon-6pm on Sundays. The Easter Bunny takes a carrot break from 3-3:30 daily! Enjoy an Easter Musical, Passion Play, presented by Faith Church at the Long Center for the Performing Arts taking place April 2-4.  With soaring live music and a company of more than 100 actors, singers, and musicians, you won't want to miss this family-friendly celebration of the life of Jesus. Come out on Saturday, April 4 from 9am-1pm for the Lafayette EGGSTRAVAGANZA Egg Hunt at the First Assembly of God. This FREE family Easter event will have 2 shows, one at 9:30 am and one at 10:30 am, with 2 $100 Toys R Us gift cards given away at each show. There will be 60,000 eggs for an egg hunt for toddlers-12 year olds, including a hunt for special needs children. Free games, bounce houses, and extreme games and A SKY DIVING EASTER BUNNY are all part of the excitement! Eggs, inflatables, carnival games, live music, cook out and more!  Where?   Eggstravaganza, sponsored by Connection Point Church at Klondike Middle School, is taking place from 1-3pm on Saturday, April 4. The egg hunt is by age groups, starting with crawlers at 1:30 PM then continuing with kids up to 11 years old.  The Wabash Township Firemen and their trucks will be there. They will also have face painting and colorful but temporary hair dying. This year our very own Boilermaker Express will welcome guests! Come and join in this completely free community event! Do not miss the 5th Annual Ivy Tech Easter Egg Hunt & Carnival!  This Easter egg hunt and carnival will be from 11am-3pm this Saturday, April 4. Prizes, candy, pictures with the Easter bunny, over 40 different sidewalk carnival games, food, drinks, bounce house, music provided by Velocity Sound Service, dancing and more!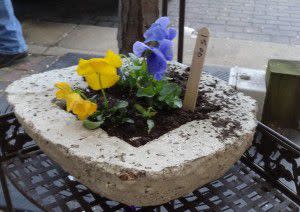 On April 4, shop for your Easter treats at the Lafayette Farmers Market Pre-Easter Mini-Market.  This is the first peak at the Lafayette Farmers Market featuring baked goods, honey, tie dyed items, natural handmade soaps and bath salts, persimmon pulp, meats, dried fruits/nuts and more. 8am to noon on 5th Street, between Main and Columbia streets. Also please note: If you are celebrating Passover please contact the Jewish Community of Greater Lafayette, at http://jfgl.org. They are a great source of information! For more information about these events and activities taking place in Lafayette-West Lafayette visit our website at www.HomeOfPurdue.com.