Easter 2023 has ended. But keep watch for our upcoming summer events blog!
Sweets and Treats!
You can never go wrong with a box of chocolates or Easter candy for your loved ones! Lafayette-West Lafayette is home to not one, but three candy/sweet stores. These stores offer all of the favorites including chocolate caramels, truffles, butter cream chocolates and much more.
Wolf's Fine Chocolates: Local West Lafayette resident Marlene shares, "When I stay with friends and family out of town, I like to give them a gift from my hometown as a thank you for their hospitality. I discovered Wolf's Fine Chocolates. It is the perfect place to get gifts for any occasion. They also have many delicious chocolates to take home and enjoy for yourself! When I first walked into the Sagamore Parkway location, I saw a large display case with chocolates of every variety. Two smiling employees were ready to give me suggestions and box up some of their delectable chocolates. My favorite is their cherry cordials. Yum! You can build your own box of your favorite chocolates or you can purchase a box of their already boxed and wrapped assorted chocolates. I have a family member who is diabetic, so I was ecstatic when I found out that they have sugar free chocolates available. I was able to build a box just for her and they even gift wrapped it for me. Wolf's has more than just delicious chocolates. They also make their own sassafras, hard candies, and cinnamon/ butterscotch chews. I was even able to find a nice bundle of dried apricots for my dad.  My mom loves "Wolfies," which are peanuts and caramel stuck together and dipped in chocolate. Wolf's has been around for over half a century. Their philosophy is to use only the freshest, finest ingredients available. They have a strict handmade process for making candy and excellent customer service. They certainly live up to their philosophy because the chocolate is mouth watering and I always have great service."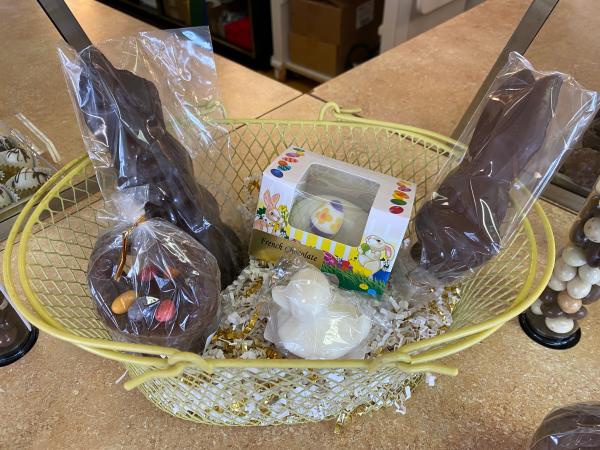 Richelle In A Handbasket and Just Desserts: Richelle is baking away to create Easter treats for you and your family! Their sweets include truffles, chocolate bark, s'mores, buckeyes, pretzel squares, caramel pecan patties, and amazing caramel corn. They also have specialty mixes like scone mix, shortbread mix, biscuit mix to take home and enjoy. Love coffee? They have their own coffee blend! With Easter almost here, a great gift idea is one of their themed handcrafted gift baskets. So pick out the treats your loved one would enjoy, and have them make a lovely Easter basket! Want to dine in on Easter? A full line of desserts from Chocolate Cake to Cheesecakes to milk and cookies, macaroons and more are available! They also have food for a light meal and beer and wine.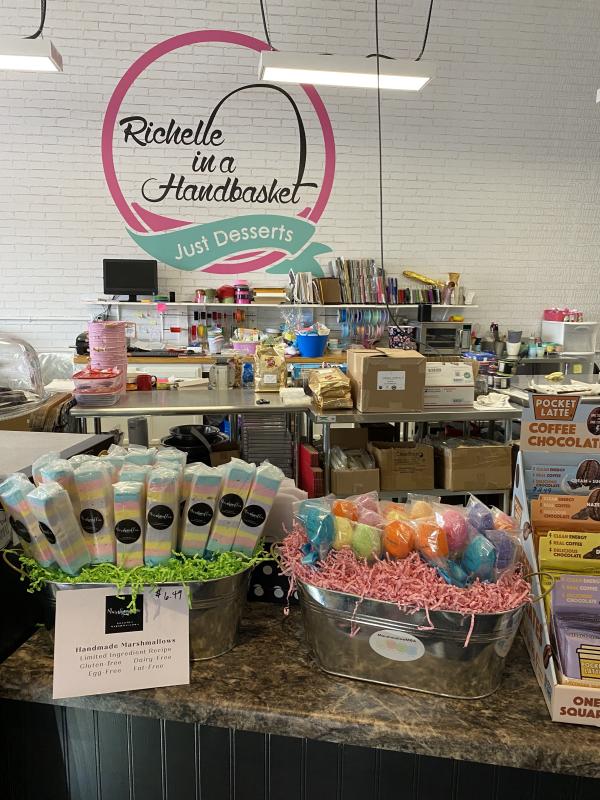 McCord Candies: This store opened its door in 1912 and has been serving the Lafayette-West Lafayette community since then. This Easter you can hand select from a wide variety of chocolates to create the perfect box of deliciousness for your family! Not only do they have handcrafted chocolates, but Boujee candy boxes that include robin eggs, gummies, lemon shortbread and champagne bubbles. Their fondant bunnies have been a tradition for over 100 years. You can choose from lemon, vanilla, or peppermint flavored bunnies. Visit McCord's for a vintage candy store experience and to shop these and other unique gifts, including Easter gift baskets that are prepackaged or you can build yourself! When visiting, Visit Lafayette-West Lafayette Team member, Sara, suggests ordering a chocolate sundae from their old-fashioned soda shop. They make a homemade chocolate sauce that is amazing! Also, make sure you grab a bag of their signature scratch candy, Mallow Cubes! Enjoy the happy taste of fun in this perfect mix of white chocolate, marshmallow and butter rum.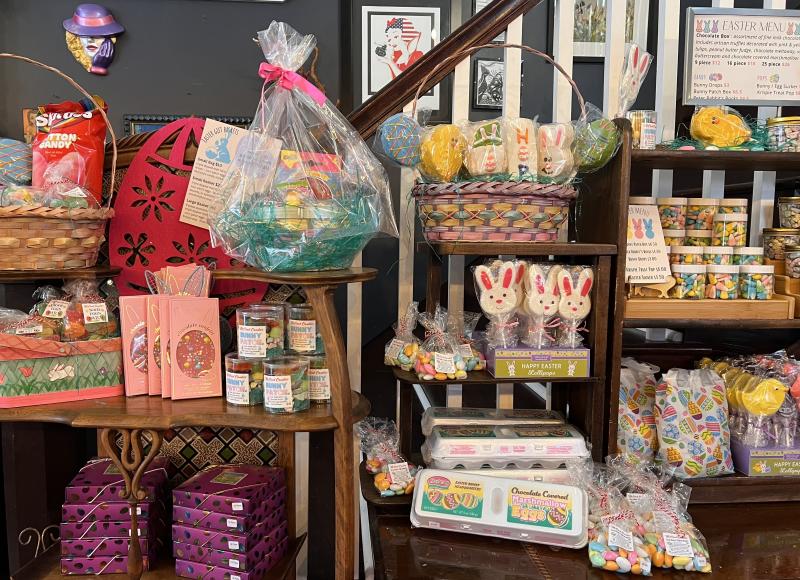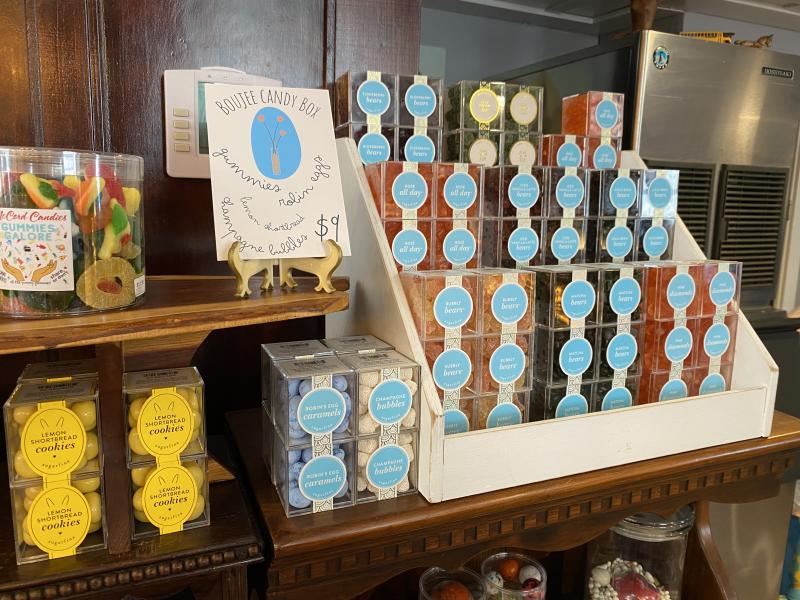 Be sweet this Easter and enjoy all these homemade treats!
Hop Around Town & Explore Public Art!
Throughout Lafayette - West Lafayette, you'll find Public Art, murals and fountains. Take the trail to discover these pieces of art.
Read More