[caption id="attachment_104" align="aligncenter" caption="Trail of Scarecrows"]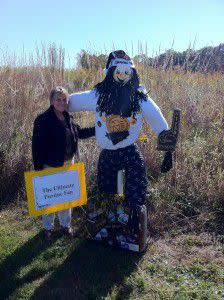 [/caption] Halloween over the years has turned into the "holiday" of the year.  I feel like in years' past it was a holiday for children, but today it has became a holiday for all ages to take part in and enjoy the suspense and mystery.  (Also, dressing up in costumes is so much fun!).  2 Great Cities, 1 Great University offer a variety of spooky and scary Halloween events this weekend:
For more information about other fun events taking place this weekend please visit our website at www.HomeOfPurdue.com. P.S.  You may ask…what am I dressing up as??  Take a guess!!??