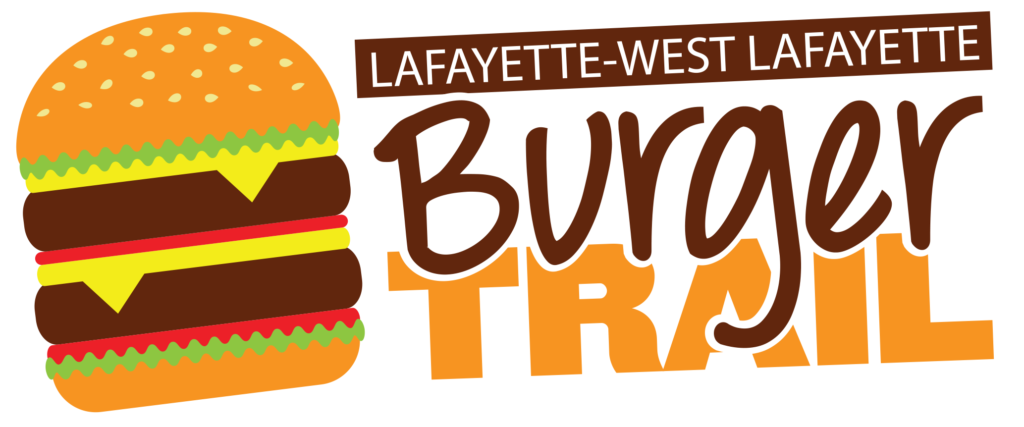 Lafayette-West Lafayette is celebrating Burgers this month! We are exploring the fun and unique flavors of all the burgers around town and this week we are featuring DT Kirby's! Do you ever have an unusual burger craving? Do your taste buds crave a burger with diverse flavors and toppings?  Look no further than DT Kirby's burgers. They are sure to satisfy any crazy craving with burger creations one cannot find anywhere else! From burgers topped with appetizers galore to comfort burgers loaded with mac n cheese, there is something fabulous about each burger. Check out our reviews from our recent visit! [caption id="attachment_11065" align="aligncenter" ]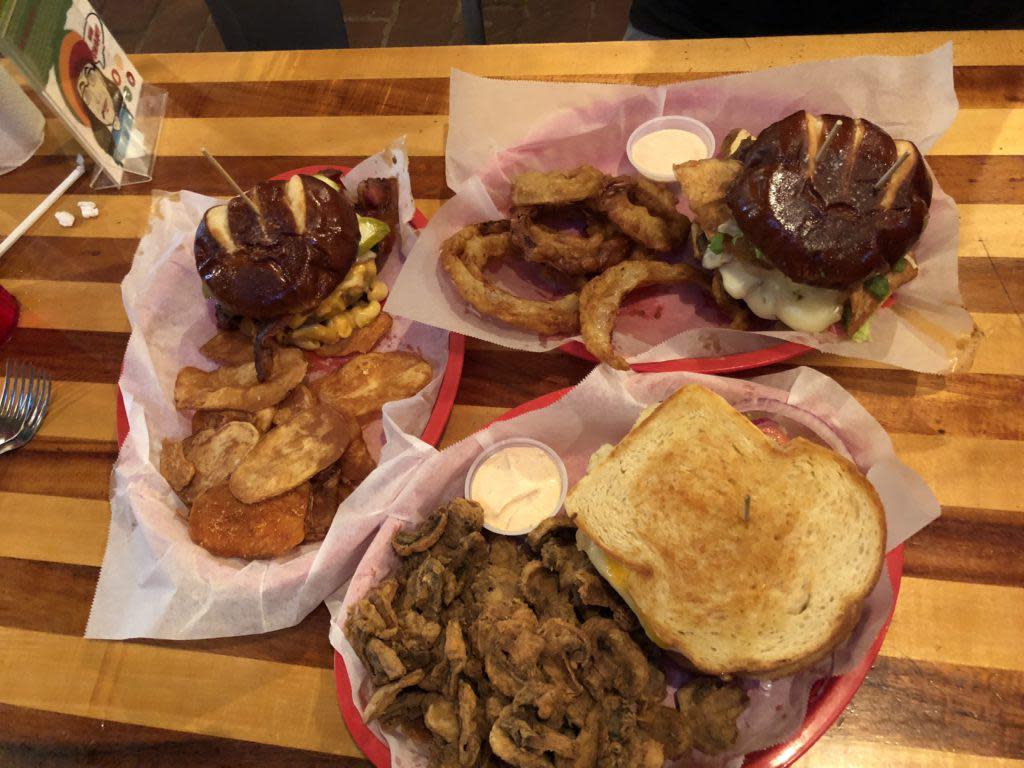 Burger Mania![/caption] The Kirbside Burger, burger with friggin' fries, onion rings, fried pickles, crispy chips, signature mushrooms and pepper jack cheese! All on a toasted pretzel bun...then add house sauce, lettuce and diced tomatoes. Samm shared, "I had the Kirbside Burger.  This was a flavor powerhouse! It was perfectly stacked and loaded with generous portions of home fries, onion rings, house chips, lettuce and fried pickles!  All this deliciousness was packed inside a fresh pretzel bun with just the right amount of salt crystals glazed over the top!  You can also include the house sauce and diced tomatoes, but mine was enough just the way I ordered it!" [caption id="attachment_11064" align="aligncenter" ]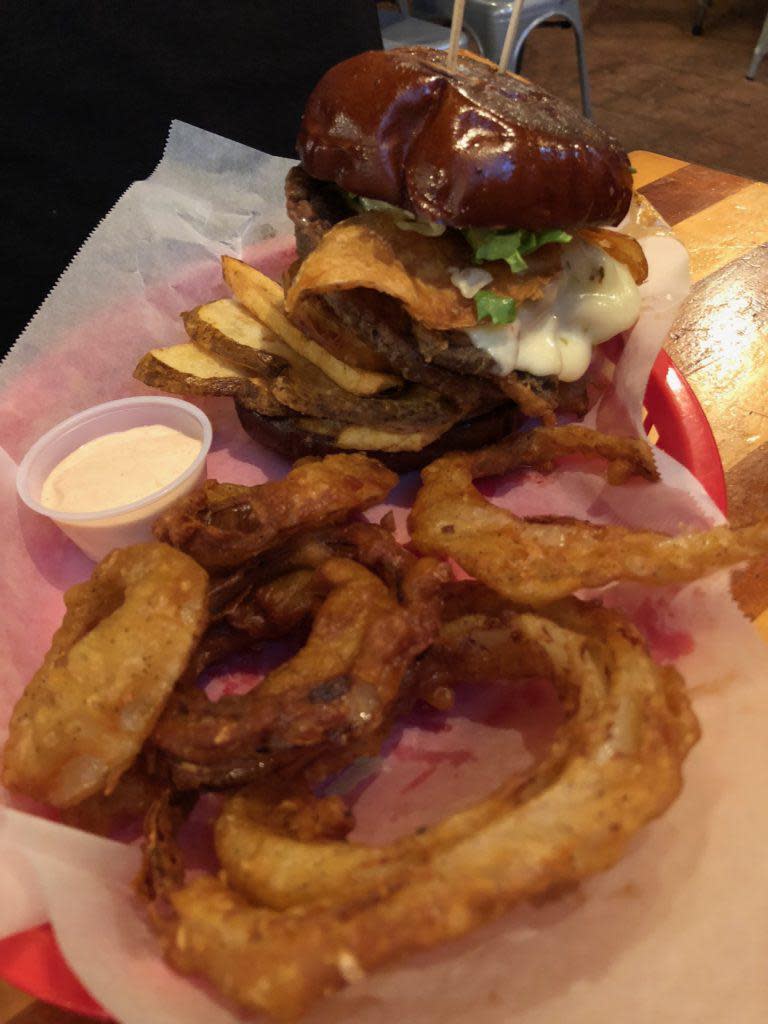 Kirbside Burger- it's massive![/caption]

The

Grilled Cheese/ Cheese Burger

, burger covered in awesome sauce, cucumber and with…2 grilled cheese sandwiches as the bun. "This is an impressive sandwich. It's really enough for two or maybe three people to share! Two grilled cheese sandwiches as the bun. I'm not sure what the awesome sauce is but it was good. Had a nice flavor almost like a light hint of taco seasoning? The cucumber was an interesting addition. I like cucumber so was good with it. Think I would prefer pickles though. I had the signature mushrooms on the side. They were very good! Sliced mushrooms that were lightly battered and fried. Served with the awesome sauce. I couldn't eat everything. I'd definitely recommend sharing unless you are super hungry. You will need some napkins no matter what!" Ashley shared. [caption id="attachment_11062" align="aligncenter" ]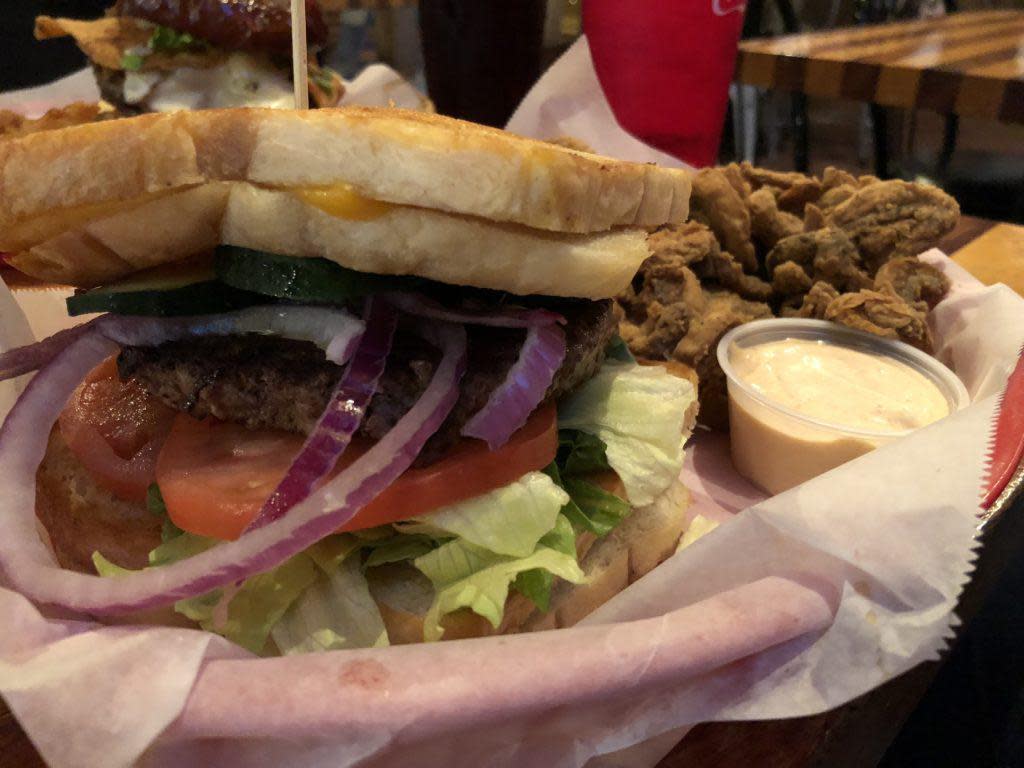 Grilled Cheese Cheeseburger[/caption]
The
Bacon Egg Burger
, seasoned bacon on the burger, melted American cheese and topped with an over easy egg, Samantha's review, "The
Bacon Egg Burger
from DT Kirby's was everything I wanted it to be! It was deliciously cheesy, and the egg was such a perfect topping! If you want a unique twist on breakfast for dinner, you've gotta try this one!" The
Mac n' Nap
, pretzel bun...a 4-cheese mac, pepper jack, seasoned bacon on top of a ½ LB burger and pickle. "The mac n' cheese is rich and creamy on top of a big burger and peppery bacon. The sandwich is huge and I could have just eaten the mac n' cheese and bacon as a meal!" shares Sara. [caption id="attachment_11066" align="aligncenter" ]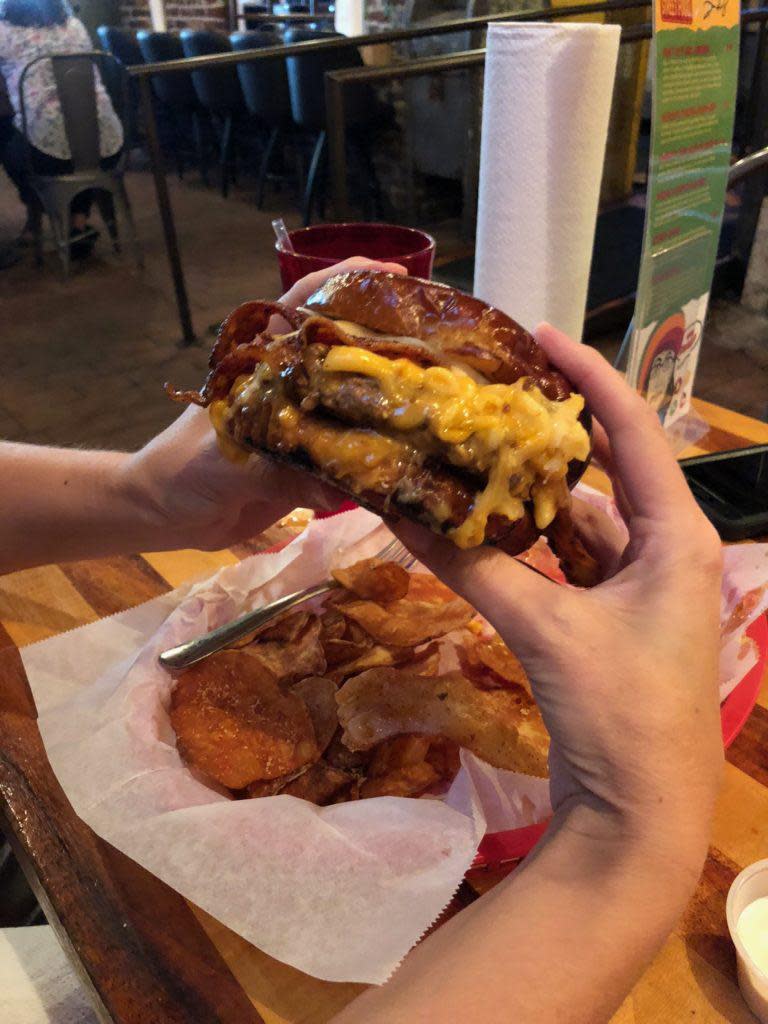 Take a bite of this Mac' N Nap[/caption] These are our reviews, but we want to hear yours! Have you been to DT Kirby's? What did you think?  Or is there another burger place in Lafayette-West Lafayette you love?  

Leave any fun burger comment and enter to win a unique gift basket including a VLWL cooler, Purdue shirt, thermos and more! (Please note only positive comments will be eligible for entry.)  A winner will be picked in November.

For more information about this restaurant and others in our area, visit HomeOfPurdue.com.