[caption id="attachment_11126" align="aligncenter" ]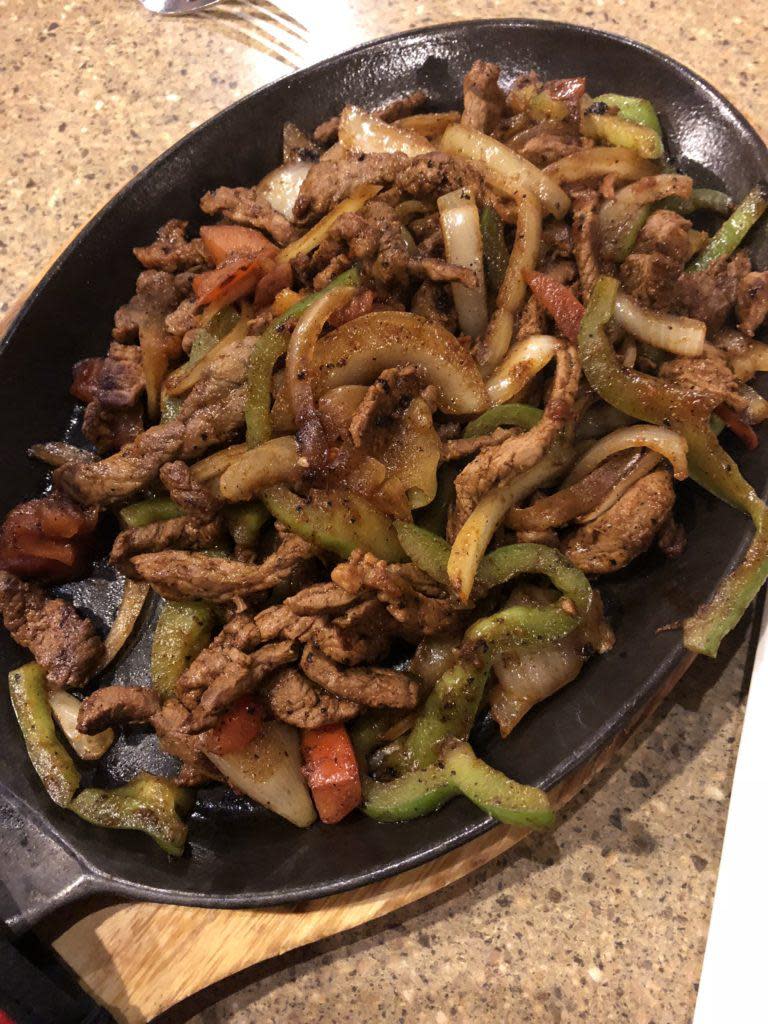 Steak Fajitas - YUM![/caption] Happening Now!  Planning a stay in Lafayette-West Lafayette, Indiana area? Whether you are looking for delicious dining, interesting attractions and shops, enticing events or home away from home lodging—a getaway to Lafayette-West Lafayette, Indiana is sure to satisfy. Right now everyone is talking about Dos Amigos, a new Mexican restaurant that opened recently in Levee Plaza in West Lafayette. We love Mexican cuisine and when we heard about this new restaurant opening, we were there opening week! Upon arrival at Dos Amigos, we were welcomed and guided to a table where a friendly server quickly appeared. We felt very comfortable enjoying our meal as the space is very open and airy as well as the tables are spread out. They also had several TVs around the restaurant with sports programs on as well, something my co-worker, Corey, really enjoyed. Now onto the food! The menu at Dos Amigos is quite expansive and has a good range of options. I decided on steak fajitas as I had a craving for steak Corey ordered a combination meal that included an chicken enchilada and a beef taco. Of course, while we waited for our food to arrive, we had chips and salsa. The chips were warm and fresh. The salsa was served in a little carafe that we could serve ourselves as needed. It had great flavor yet wasn't too spicy, just how I like it and was slightly chunky but had been pureed to be pretty smooth as well, just perfect. Our meals arrived very quickly, before we even finished one basket of chips, and were piping hot and delicious. My fajita was served with a generous portion of tortillas, refried beans, Spanish rice, guacamole, Pico de Gallo and sour cream. The fajita came out on the traditional sizzling skillet and was a mix of peppers, onions and steak. It was seasoned very well. Corey shared he really enjoyed the chicken enchilada as the meat was tender and packed full of flavor. We had generous portions and were very satisfied.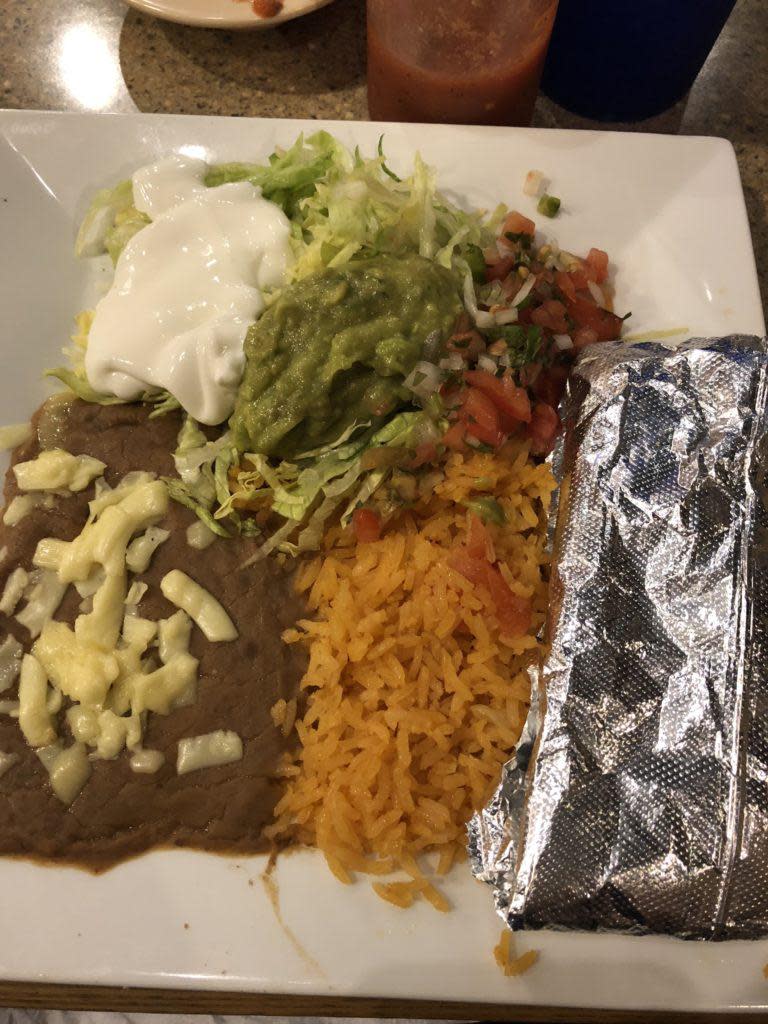 Bonus: Our meals were reasonably priced and we ate for under $20 total, after tip (for lunch remember) and even had lunch for the next day. I hope you check out Dos Amigos soon! Let us know what you think! Ashley Gregory, Director of Sales, share this blog. For more information about this restaurant and others in our area, visit HomeOfPurdue.com.