[caption id="attachment_10581" align="alignleft" ]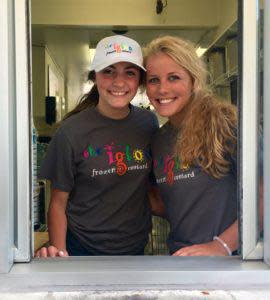 They dip up smiles![/caption] Where can you get the Lafayette area's favorite flavored drinks, frozen custard and food? The Igloo Frozen Custard of course! The Igloo is owned by the same family that owns the Original Frozen Custard that has been a Lafayette favorite since 1932 near Columbian Park. The Igloo Frozen Custard opened in 1998 with all the original favorites plus some new favorites of their own. You can't go to the Igloo Frozen Custard without trying the custard. It's in the name of course! They use many of the same family recipes their grandparents used when they opened the original frozen custard.  My favorite is the twist, it's the best of both worlds; chocolate and vanilla. Some other daily flavors are chocolate, vanilla, strawberry, oreo, mint chip, butter pecan and more. The custard is soft, smooth and creamy and can be dipped into a cone, dish as a sundae or malt or shake if you prefer. I like mine just scooped into a cone. Try one of the handcrafted treats such as Nutbars or Chipwiches too. Your dog can even enjoy a special treat with a "pup cup", a dog biscuit topped with vanilla frozen custard.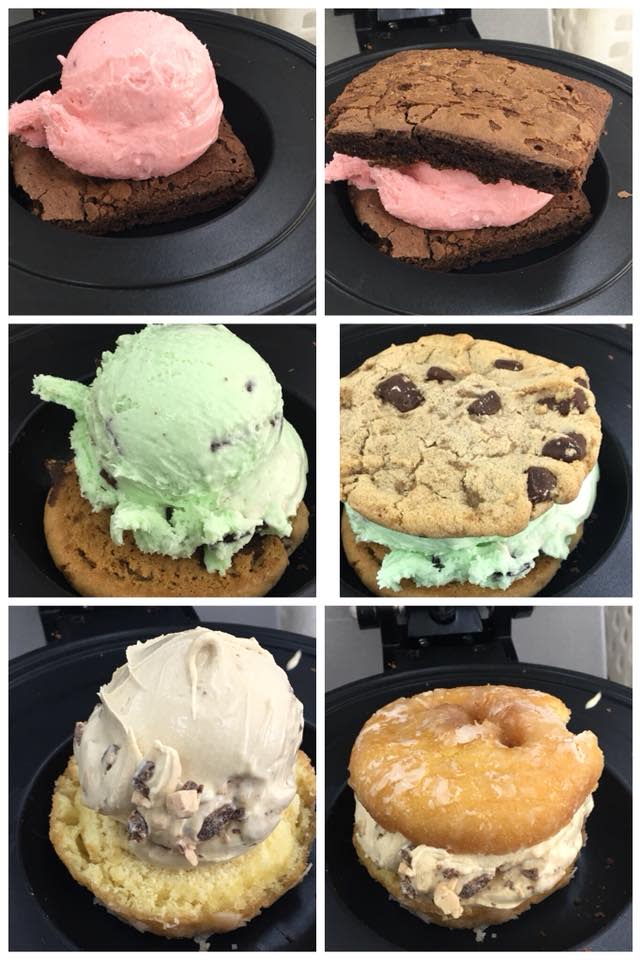 Another must have when visiting the Igloo is a flavored fountain drink. You have to try the famous Fruit Drink. It's an original recipe and family tradition carried on since 1932. It's a blend of orange, pineapple and lemon juices (with a lot of sugar mixed in). Available by the cup or the gallon. It makes for a wonderful party punch too but don't forget the ice! It's not the same with out the small cubes of "Igloo Ice", which you can also buy by the bag. If fruit drink isn't your cup of tea, be sure to try a flavored coke. They make their own flavorings as well. Our favorites are cherry coke, cherry sprite and cherry phosphate. We love cherry I guess!  I've heard marshmallow root beer is a popular one as well. I love both root beer and marshmallow flavors but can't seem to stray from my favorites to try something new.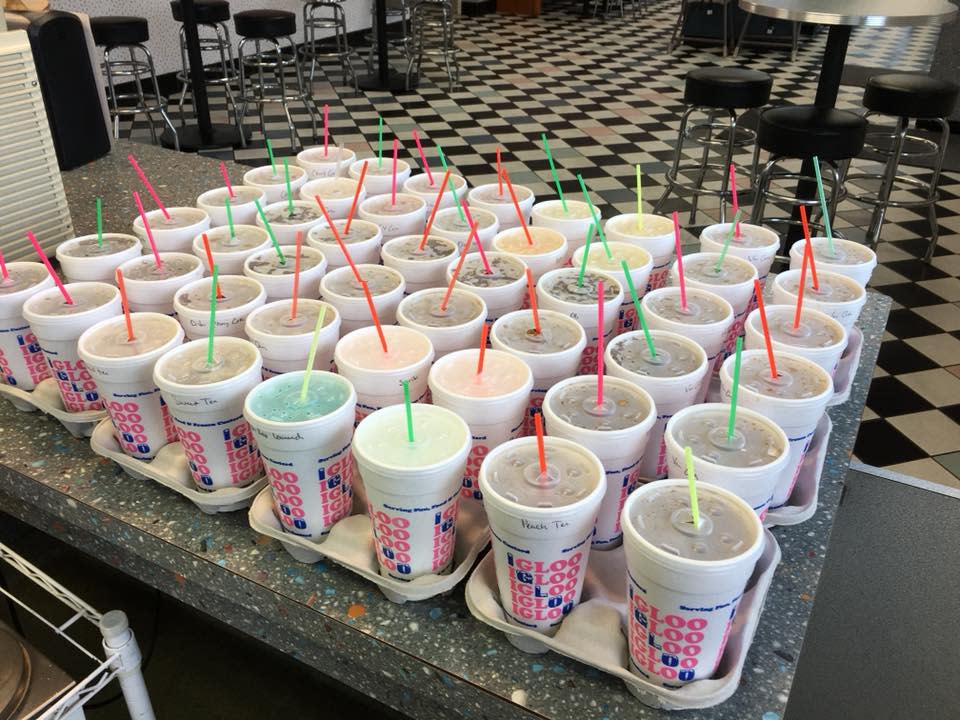 What is your favorite?Hungry? The Igloo can help with that as well. They offer a variety of burgers and hot dogs but they also have a pork tenderloin sandwich and other sandwiches. A couple salads are available as well and for something a little different, I'd [caption id="attachment_10579" align="alignright" ]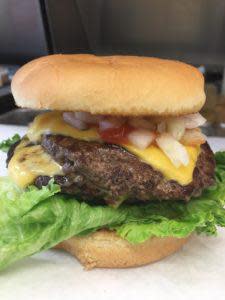 They always serve their beef FRESH and not frozen, because they've always thought FRESH TASTES BEST![/caption] recommend the Igloo Salad, with tri-colored pasta, mozzarella cheese, choice of dressing and chicken. I'd recommend ranch and grilled chicken. Do you love French fries? Especially, cheese fries? Well, I'm not a big fry person and never eat coney sauce but you have to try the coney fries. They are so delicious! Crispy fries, fried to a perfect golden brown covered in melted cheese with the Igloo's special coney sauce on top. It's amazing! Theconey sauce is not quite as sweet as others and just has its own taste that you have to try to appreciate. The Igloo is open year round at two locations off of Veterans Memorial Parkway to satisfy all your cravings and trust me, once you've tried it, you will have cravings! Enjoy! Ashley Gregory, Director of Sales for VLWL, shares this blog.