Dining Divas & Dudes set out to taste one of West Lafayette's newest restaurants, Bao Dumplings. Dumplings, soups, noodles and more, this is a Chinese restaurant you will not want to miss! Read their review below:
Bao Dumplings is relatively new. It opened in December of 2022 and is owned and operated by a Purdue University international student. You can find it on South River Road near Taste of India. Parking is provided in the attached parking garage behind the building. 
Upon entry, we ordered at the counter where our server was more than helpful in guiding us in our decision making. Bao offers a variety of handmade dumplings, noodles, appetizers, and even traditional Chinese style breakfast options.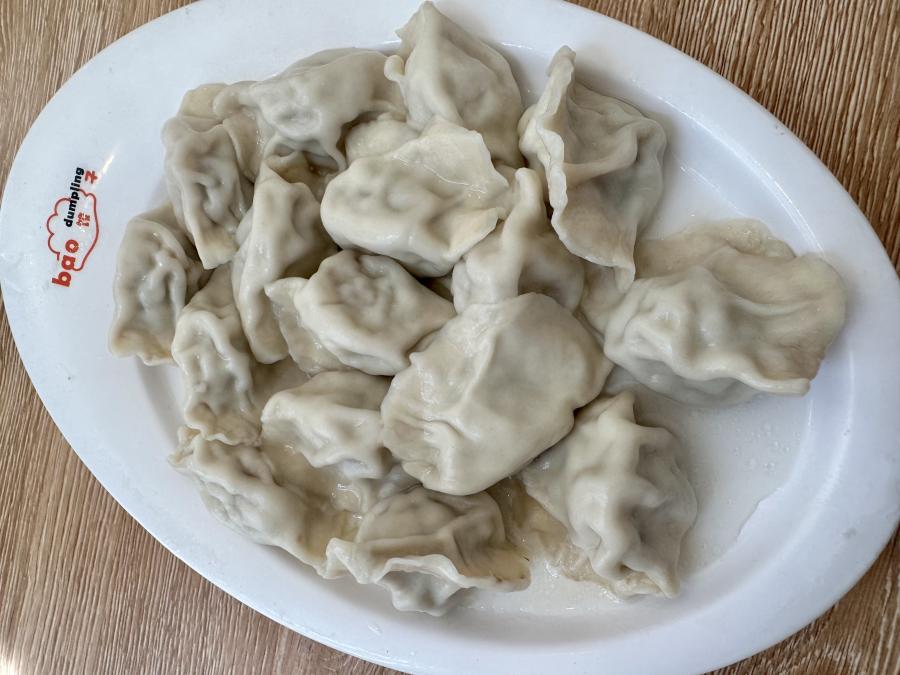 Each order of dumplings contains 16 dumplings, so we chose 3 different flavors to share. The pork and celery dumplings were simply divine. They were the favorite of a couple of us for sure, as we did gobble them up quite quickly. The pork and leek dumplings were amazing. They had the fewest leftovers, although we never did agree on which was the fan favorite. The last selection were the pork and shepherds purse dumplings. While these were my personal favorite, they were perhaps the most divisive of the three. They were equally the least and most favorite of the table! 
Linda also got the pork and shrimp wonton soup. It was served to her piping hot and beautifully presented. I can attest to the delicious nature of those wontons! Holy smokes!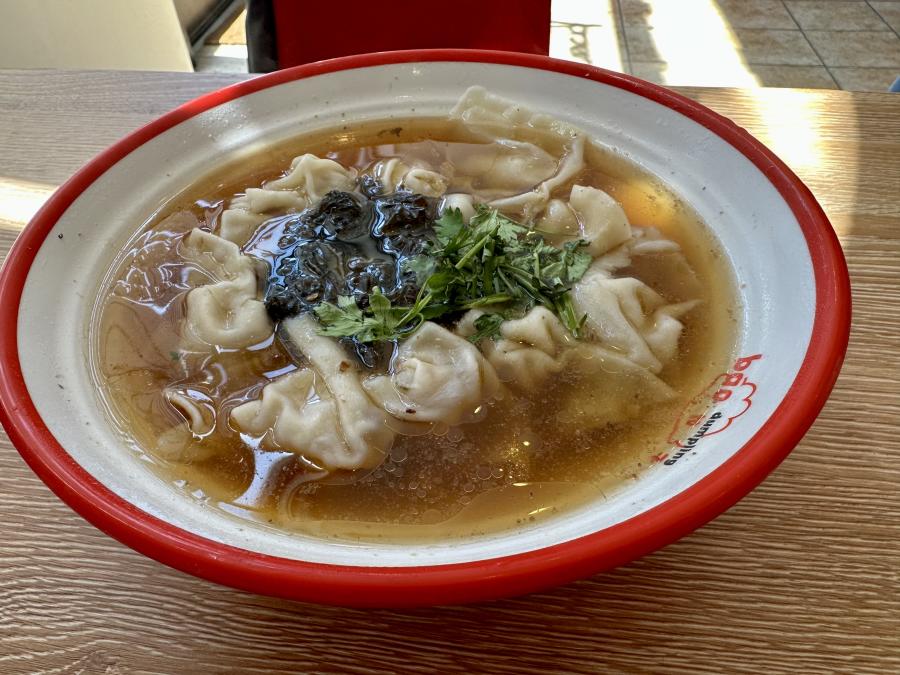 Margy and Jerry ordered the scallion noodles. They looked absolutely stunning, and everyone that sampled them raved about their glory! Jerry was willing to share, while Margy threatened a chop stick to the eyes of anyone who dared try and steal her noodles. I suppose that sends a message on its own!
Jo and Margy also tried the peanut and celery salad. Margy said she'd never had a peanut quite like this and went on to tell us how delicious they were! Perfectly crunchy and yet not crunchy! Not at all what anyone was expecting, the flavors and textures were oh so good!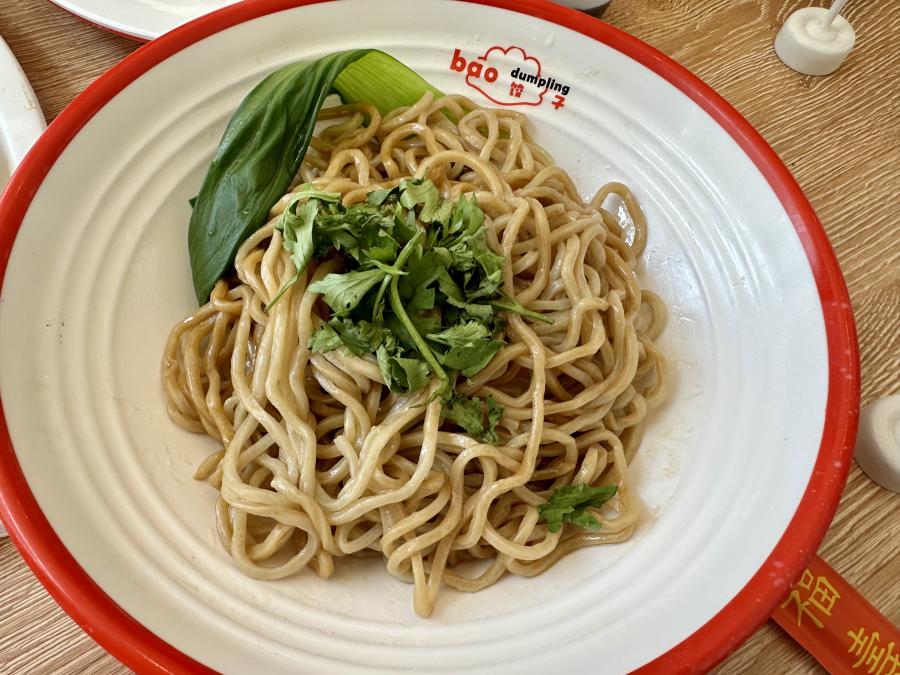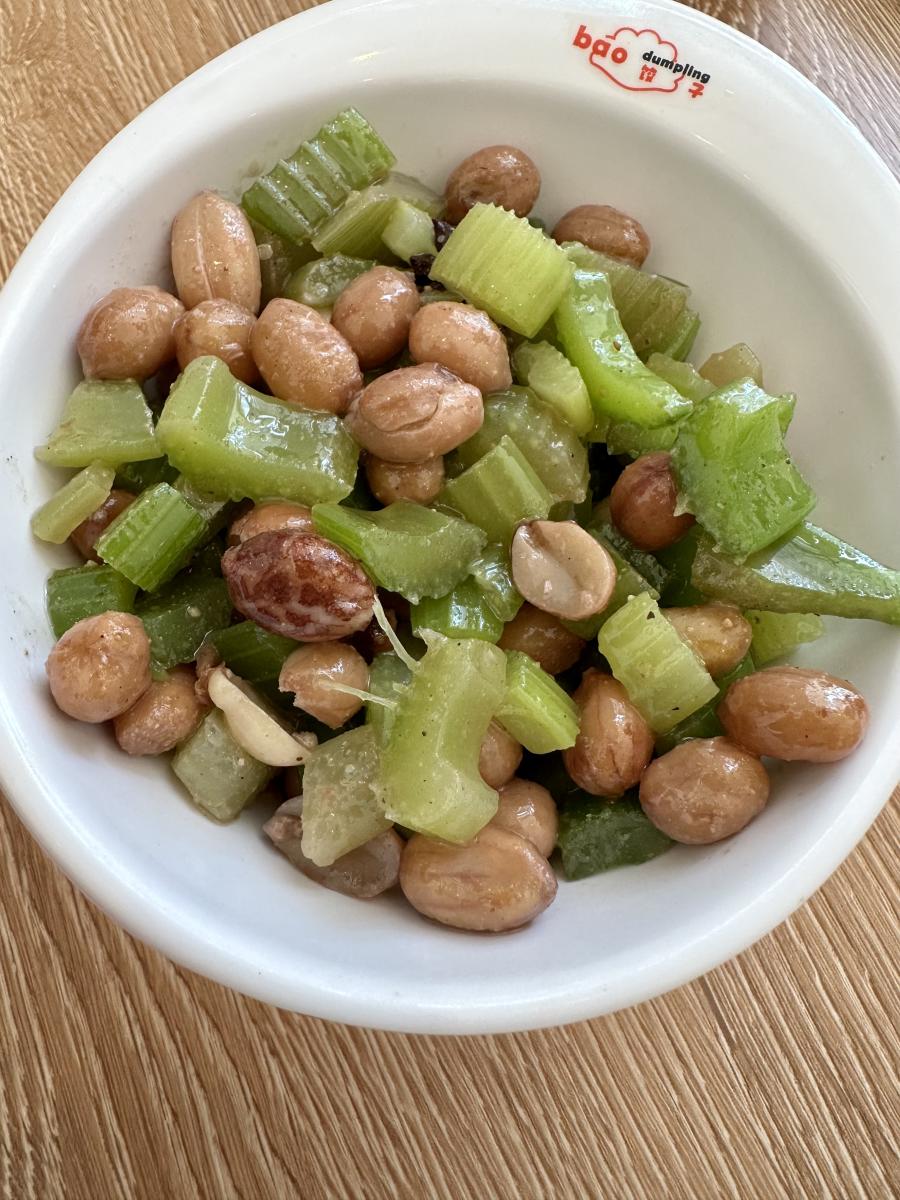 While the dumplings were nothing to look at, we all know it's what's on the inside that counts! Minds blown! These things are fantastic! Dipped in chili oil, these are absolutely something to write home about! If I'm being honest, I was fairly certain that I don't like dumplings. As fate would have it, I LOVE dumplings! I'm going to rave about these bad boys to anyone who will listen. When you go, please don't neglect the sauces available near the end of the counter. Iseral enjoyed the chili oil, but thought the sauces weren't necessary as the dumplings themselves have excellent flavor and texture! I will never know if that is true or not because I have now committed my life fully to topping everything with chili oil. The entire table went wild over that sauce! I also recommend you mix it with the garlic sauce. Get crazy with it, live a little! 
Overall this was an excellent experience, gather your closest allies and head there immediately! You're going to need backup because they come in portions of sixteen and you'll definitely want to try multiple flavors!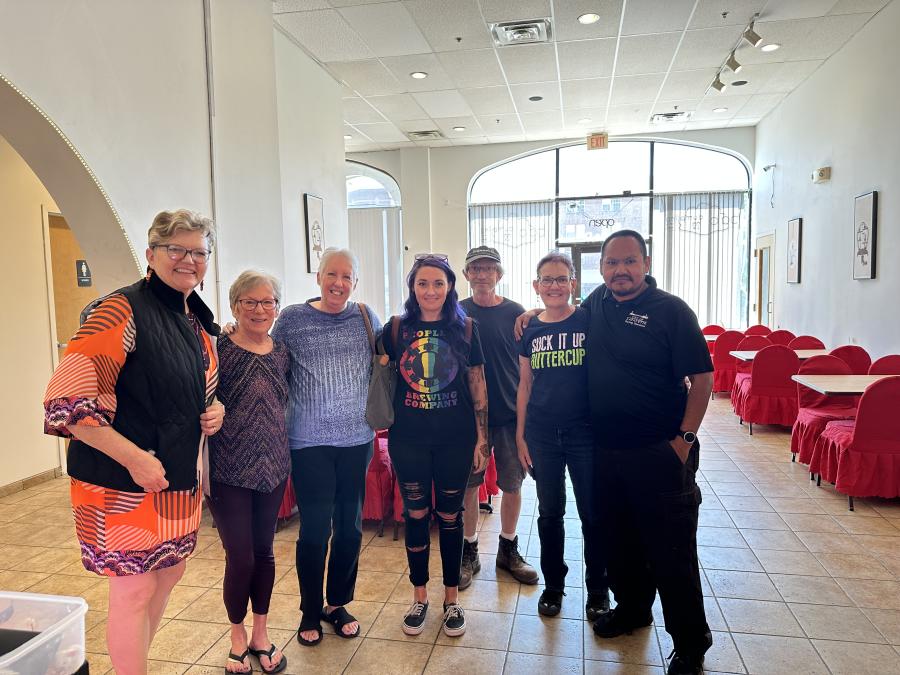 Read additional Dining Divas & Dudes Reviews: