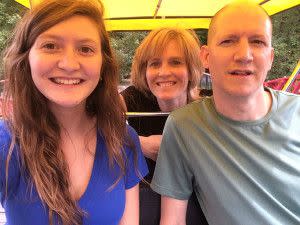 Down the river and through the woods, a hidden treasure is found just outside our county. This treasure is the historic Wabash & Erie Canal, the largest man-made waterway in the United States. Breathtaking views, winding trails, living history, and passionate people all make up one's experience at the canal. As a student at Purdue, I moved to this area with little knowledge of the history and excitement that this place holds; however, I learn more and more each day. My favorite part of experiencing all of these new things is getting to share the fun with others. After my first unforgettable trip to the canal, I knew I had to spread the word of this amazing attraction. My parents traveled up from Southern Indiana, and I planned a whole day for us in the quaint town of Delphi.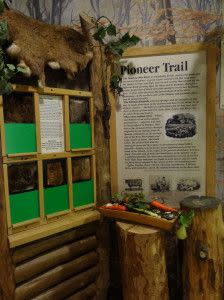 Our first stop was to the Wabash & Erie Canal Interpretive Center. The architecture is designed to make guests feel as if they are stepping back in time to the mid to late 1800's era. Once inside, the volunteers working within the museum greet the guests. Although volunteer-based, the effort and hospitality these workers put in are priceless. Each and every one of the volunteers is extremely passionate about the land and history, and it shines through their work. In fact, the Wabash & Erie Canal Interpretive Center was voted the Best New Volunteer Driven Museum in the United States in 2006 by the American Association of State and Local History! The museum is a self-guided walk through with exquisite displays, plentiful information and artifacts, and many interactive stations for kids.  Come and see for yourself how they earned this prestigious recognition! Not only is the Interpretive Center a museum, but it also has excellent event/meeting space. There are two large rooms with windows that look out over the canal and beautiful surrounding land. It is an excellent space for your next event, whether big or small.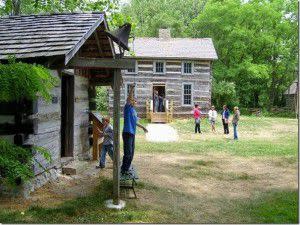 After my parents and I traveled through the museum, we headed out to look through the reconstructed display of what a historic pioneer village would have looked like in that time era. The models featured include: the Reed Case house, Bowen Cabin, Log School House, Kuns Cabin, Speece Shelter, Robinson Smokehouse, Fur Trapper's Cabin, and VanDerVolgen's Blacksmith Shop. The village is usually up and running on weekends, festivals, and holidays with performers who will gladly share with you the history behind the village. Each building features historic furnishings and equipment and runs similarly to how it would have during the time of the canal operation. Next, my parents and I rented a surrey to bike around the renowned Delphi trails. We went around winding corners, under tunnels, and over bridges. The trails follow the canal to beautiful hidden locations not seen by the common eye. Trails also can be followed throughout downtown Delphi or other wooded areas. It was the most fun I've had in a long time! Other rentals are available such as paddleboats and kayaks to use on the canal as well as regular bicycles for the trails. Each rental comes with complimentary trail maps and safety equipment.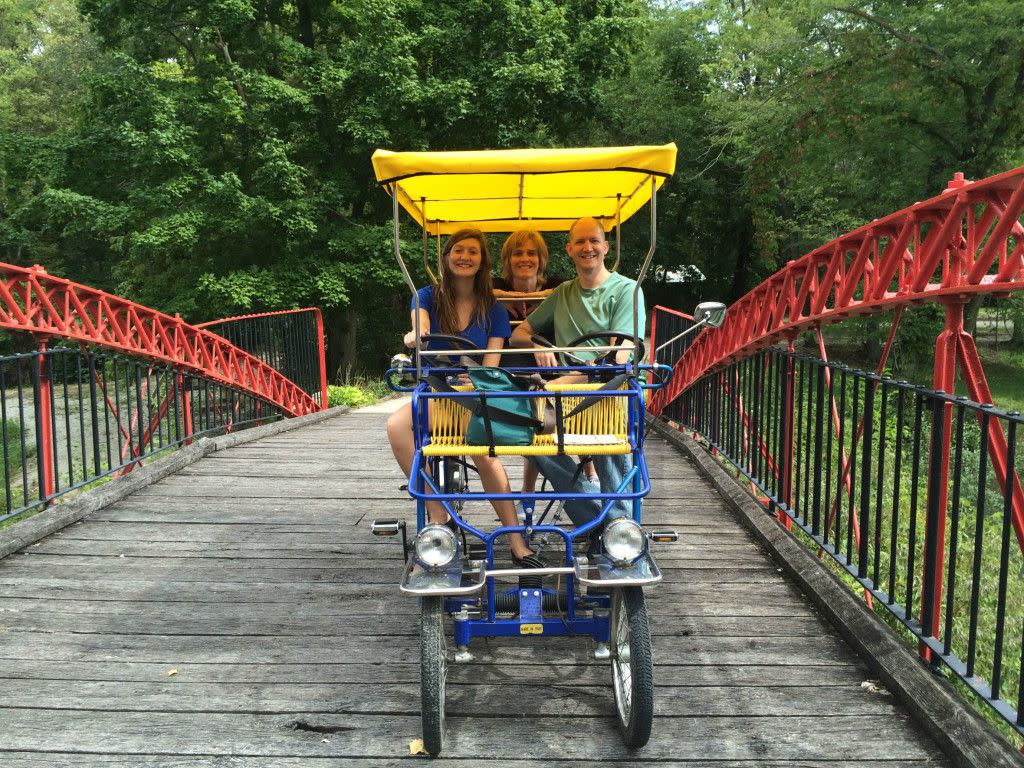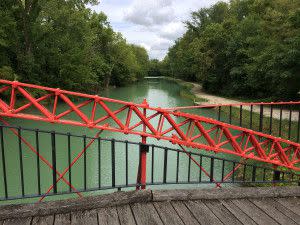 Finally, the newest addition to the canal is a ride on the replica 19th century canal boat, The Delphi. Step onto the boat to experience what an adventure down the canal would have felt like 150 years ago. The 35-minute ride includes a tour guide who speaks of how everyday life was on the Wabash & Erie Canal. As you can see, there is so much to do all in one area! My family and I had an amazing time, and I encourage everyone to make a trip out to Delphi. It is very worthwhile. My next trip to Delphi will be on August 29 for the Indiana Bacon Festival! Bacon is one of my favorite foods, so it only makes sense to attend an entire festival for it! Hosted on the square in Delphi, the event will consist of Indiana Kitchen Bacon, local brews, live music, a bacon eating contest, a cook-off, and so much more! Last year was the first ever debut of the Indiana Bacon Festival, and it was a smashing hit with over 6,000 attendees! Help make this year's festival even more successful! [caption id="attachment_6657" align="alignleft" ]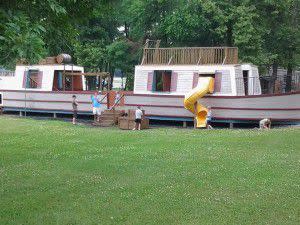 Kid's Play Area[/caption] The town of Delphi may by small, but it is jam-packed with history, Hoosier hospitality, and fun for all. Do not overlook it the next time you are traveling through northwest Indiana. It will give you an experience like no other, and I hope to see you all on August 29th at the Indiana Bacon Festival! Kaley, Visitor Information Specialist for Visit Lafayette-West Lafayette and Purdue University Student, shares this blog.