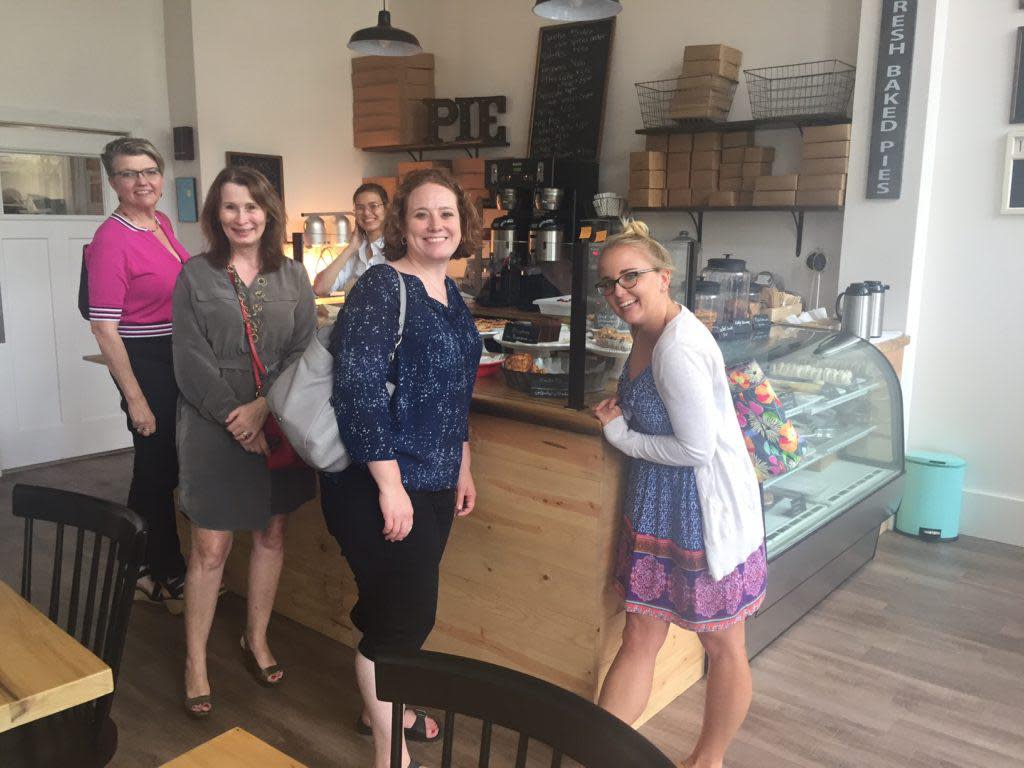 Happening Now!  Planning a stay in Lafayette-West Lafayette, Indiana area? Whether you are looking for delicious dining, interesting attractions and shops, enticing events or home away from home lodging—a getaway to Lafayette-West Lafayette, Indiana is sure to satisfy. Right now everyone is talking about
Sweet Revolution Bake Shop
, serving decadent desserts that will make your taste buds rejoice in delight!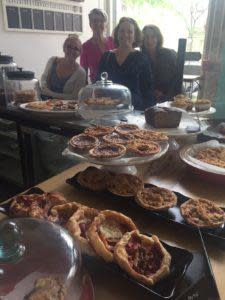 Recently, our staff made a visit to check out this savory new bakery.  Here are our feelings on some of their specialty treats. Ashley shared, "The
oatmeal cream pie
was enough to share. Wonderful, sweet icing in the middle surrounded by generous, soft oatmeal cookies." Rachel also had the oatmeal cream pie. "You have to try the oatmeal cream pie! It was as big as my hand with two soft oatmeal cookies with the homemade butter cream inside. I thought I was full from my lunch right before, but I just couldn't stop taking bites! Not too sweet, and just the right texture!" "I will be going back for the
chocolate raspberry cupcake
!  The cake was moist, it had this amazing raspberry filling and the buttercream icing was perfection topped with fresh raspberries." Lisa gushes about her dessert.   [caption id="attachment_9451" align="alignleft" ]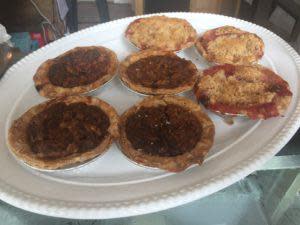 Little pies![/caption] Jo shared, "The
chocolate stout cheesecake
was to die for! So creamy and chocolaty, the crust tasted like a very thin, wonderful toffee too. I am absolutely sure it was not on my diet, but still worth any pounds gained from eating it. Last week my son Tyler stopped there and brought over treats for dinner. Marissa had one of their individual peach pies and it was so good she was sending photos to her dad (who lives out-of-town) telling him how wonderful it was, maybe even taunting him a bit with the deliciousness? I had another chocolate stout cheesecake and again ate every bite."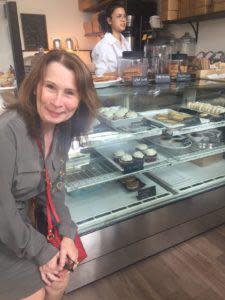 Sara has tried many of their sweet treats and has a few favorites, "I am not a cookie person, but their chocolate chip cookie is so delicious, I keep going back for more.  They sprinkle salt on the top which makes it a bit savory on top of the sweetness.  And their key lime pie, oh my!  It has the perfect tartness and is a yummy dessert after a heavy meal to cleanse the palette" Make sure you visit
Sweet Revolution Bake Shop
on your next dessert shop adventures in Lafayette-West Lafayette.  It will sure to be added to your favorites list! Lafayette-West Lafayette, Indiana, offers so many Indiana dining opportunities!  Check out all our great restaurants we have to offer at
www.HomeOfPurdue.com
.
Save