Looking for unique place to surprise your valentine this year? East End Grill is the ideal spot for you and your date. The exterior and interior decor are unlike any other Lafayette eatery. You're sure to love the industrial and modern feel within this dining area. This local establishment gives off the big city vibe without the hustle and bustle. East End Grill is the home to one of my favorite date night experiences. From the beginning to end everything was perfect. The hostess greeted my date and I in the most professional, timely, and welcoming manner. From the moment we sat down we received excellent service. The waiter was friendly and helpful when trying to chose what to eat. Everything about the environment inside the restaurant made the date even better. I enjoyed the Cubano sandwich which was full of flavor. Of course, I had to try some of my date's shrimp and grits. They were comparable to a dish we had in New Orleans, and I would say they were actually better. This is one of those places you don't want to leave, even when the meal is finished. [caption id="attachment_10008" align="aligncenter" ]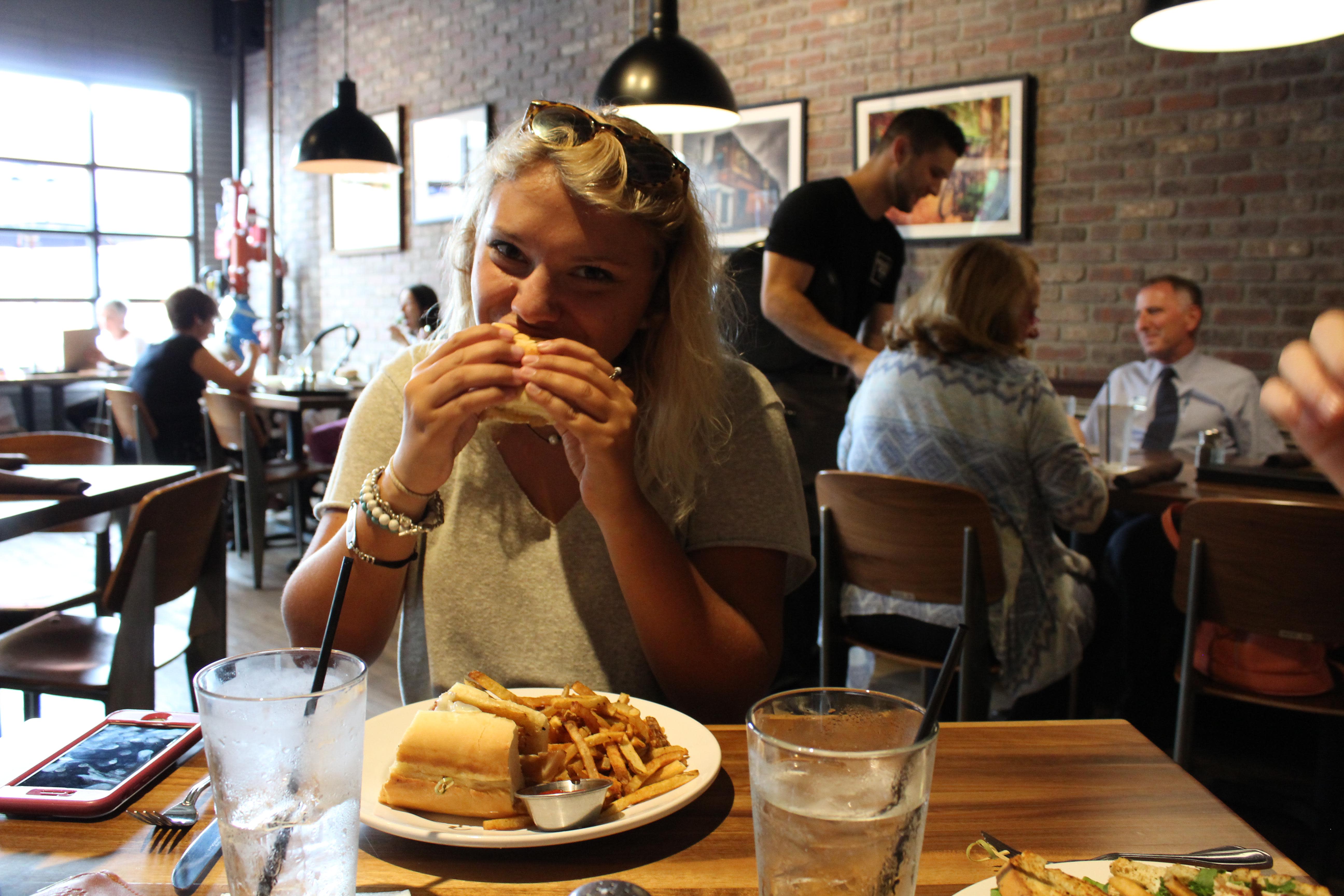 Enjoying the Cubano[/caption] The menu is truly one of kind and full of original flavor. The menu combines a steakhouse feel with a nice bistro twist. The lunch menu contains a variety of sandwiches, soups, salads, and delicious entree choices. The dinner menu offers some of the best food options in the area such as filet mignon and delicious pasta. You are sure to find a meal you'll love that will have you coming back for more. I can't forget to talk about the full service bar. The wine list is always expanding, offering amazing choices by the glass or bottle. East End Grill's main focus is on craft beer. The mission is to choose the best lagers and ales around. The bar team has created a cocktail list of classic drinks and modern drink favorites. Whatever your eating or drinking needs are, East End Grill is sure to be able to fulfill them.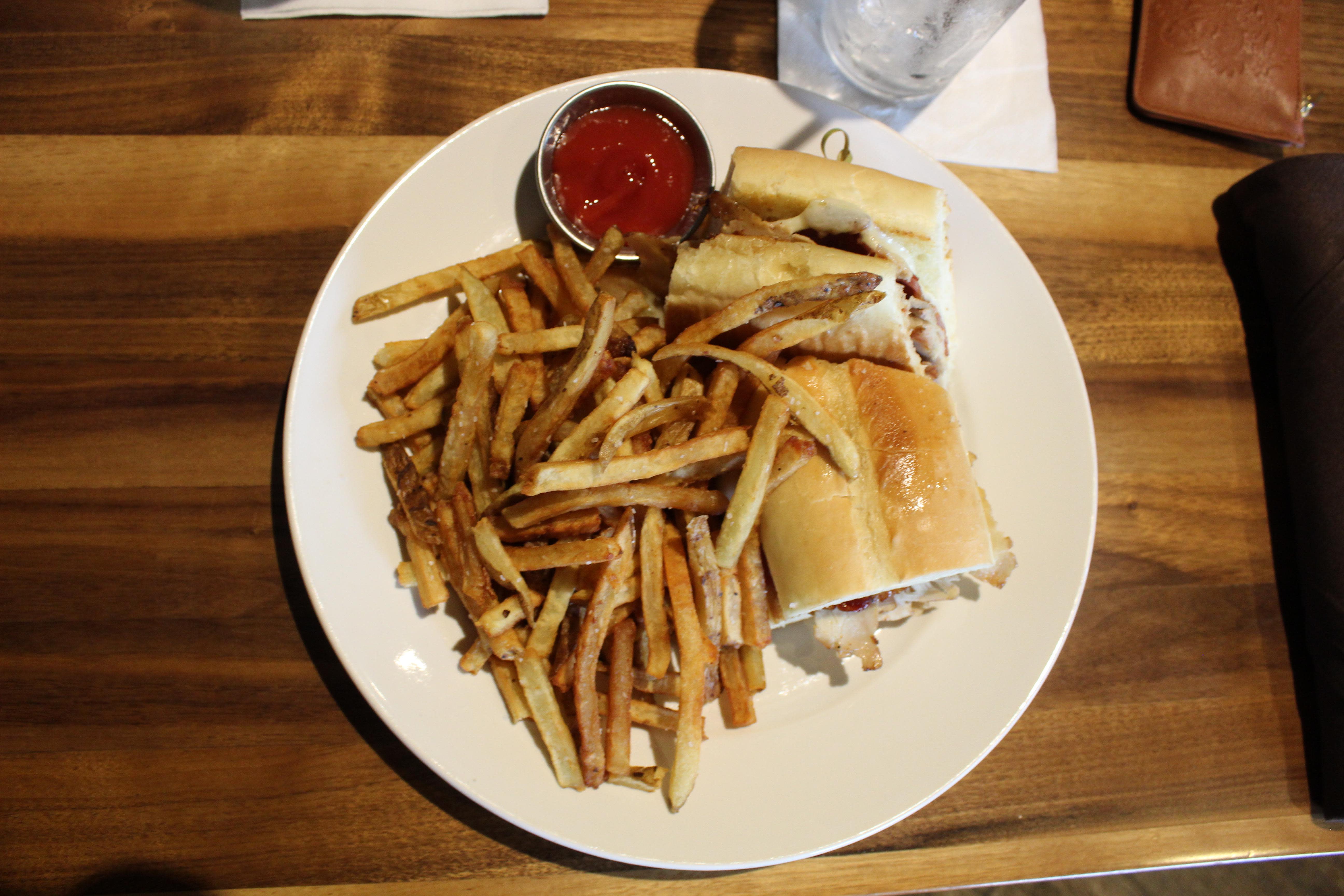 The restaurant opened it's doors in May of 2016.  Owner, Scott Trzaskus made it his mission to make East End Grill a place for the community to gather and that is exactly what it is. East End Grill is a welcoming environment from the moment you walk in the door to the moment you leave.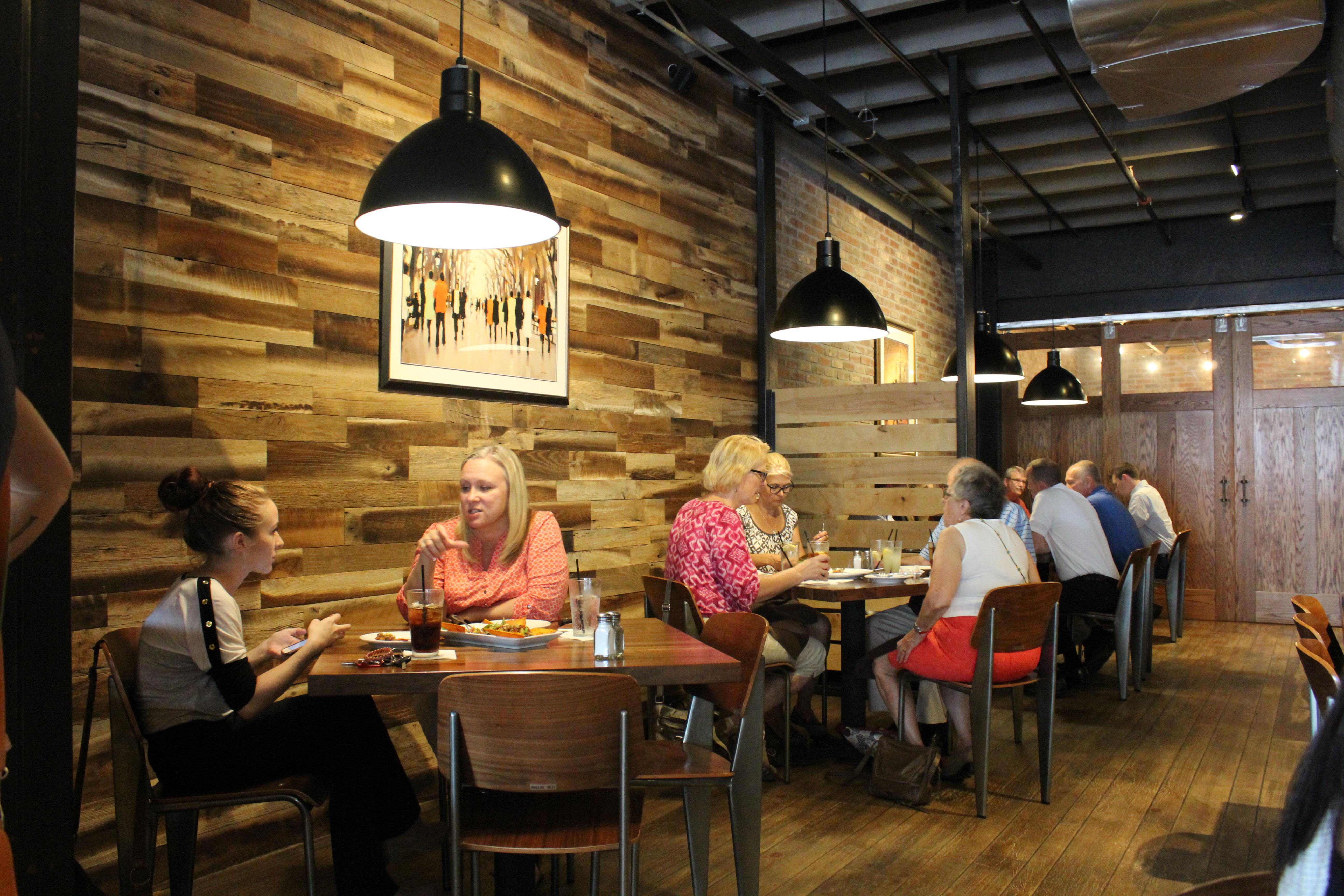 East End Grill is located at the east end of Main Street, making it the perfect spot for a winter stroll down Lafayette. Enjoy the shops in the area while also enjoying the winter scenery. East End Grill is the place to be this Valentines Day! Emily, Purdue University Student and Visit Lafayette-West Lafayette Intern, shares this blog.

Save

Save