If you're looking for things to this winter I have the perfect place for you. Rugged Xscape is the ideal destination for your winter time group outing. It's perfect for families, friend groups, work groups, or basically any group you could possibly think of. Rugged Xscape is Lafayette's newest escape room experience. There are five different rooms, all with different fun and exciting themes. You get to choose from
The Morgue
, The Bank Heist, The Boiler Room, Terrorist Warning, and The Dean's Office. All the rooms have ranging difficultly levels and success rates. No matter what room you choose, you are sure to have a great time with your group!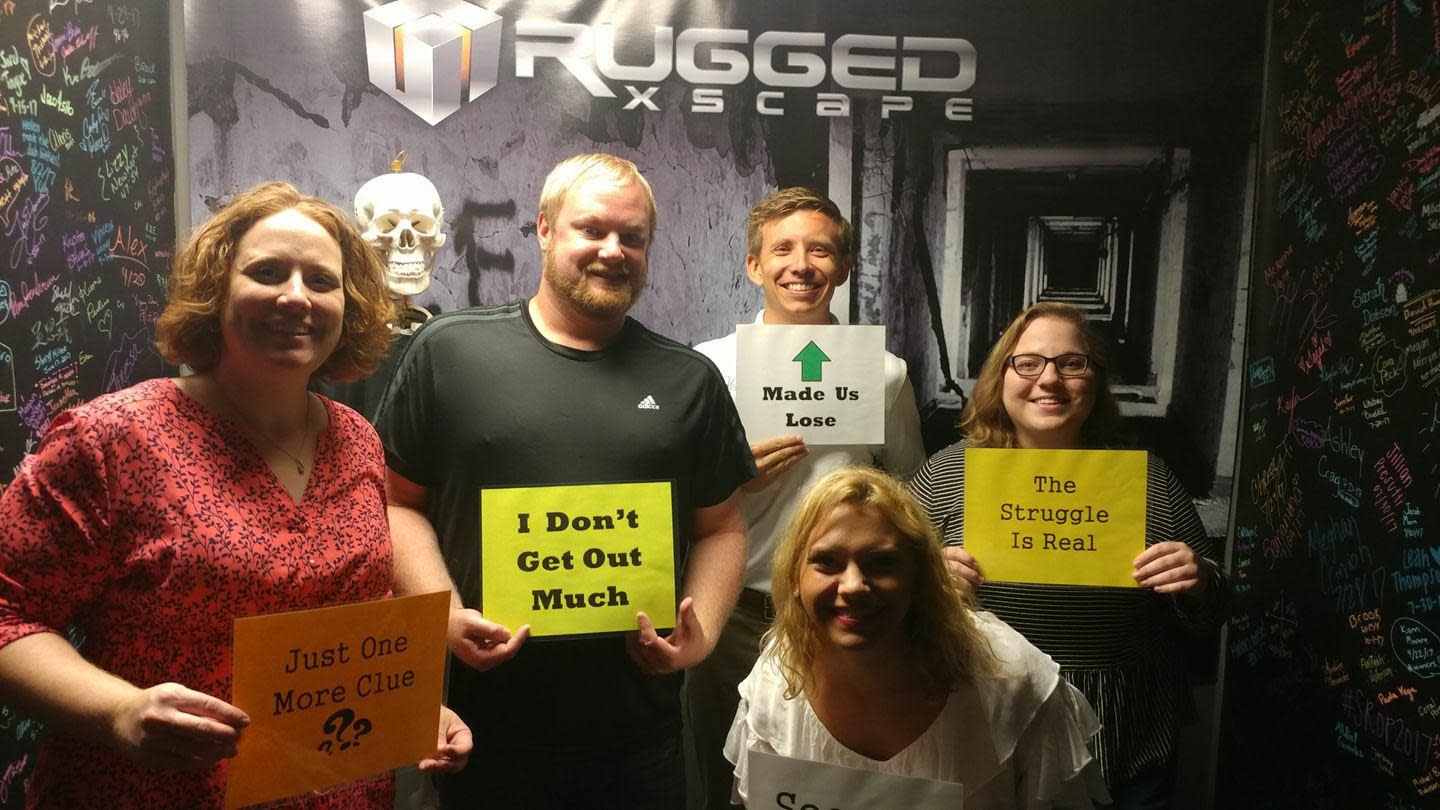 Entering this experience is exciting and you're sure to be entertained the whole entire time. Once you arrive you'll check in and your game master will take you to your specific room. They will introduce the rules and what your ultimate goal is in your room. Once you're in, you have 60 minutes to use your brains and put your heads together to find your way out. You're sure to learn about your groups weaknesses and possibly witness their amazing problem solving skills. You'll be given riddles, clues, and hints to help you find your way, but I promise it isn't easy. Cracking the codes and solving the
puzzles
takes communication, observation skills, and problem solving skills. We were so close to making it out, but we ran out of time before we could complete the very last step that would have made us victorious. Afterwards, Ashley said, "Rugged Escape was difficult but fun. We were so close to getting out! If we just had one minute more we would have done it! Excited to go back to try another room." After leaving Rugged Xscape, Sam said, "I was very impressed! I will recommend this place to my friends and family! I am completely blown away!" I can't give away any major secrets and ruin the fun for you, but I can tell you that
Rugged Xscape
was an incredible experience and team bonding activity for myself and my co-workers. Honestly, I never thought that I would enjoy something like an escape room. Going into this, I was convinced this was not my cup of tea. After completing the The Morgue experience, I realized I was so wrong. Rugged Xscape is for any and everyone, no matter what your interests are. Everyone loves a good challenge to make your brain work in a unique way. [caption id="attachment_10038" align="aligncenter" ]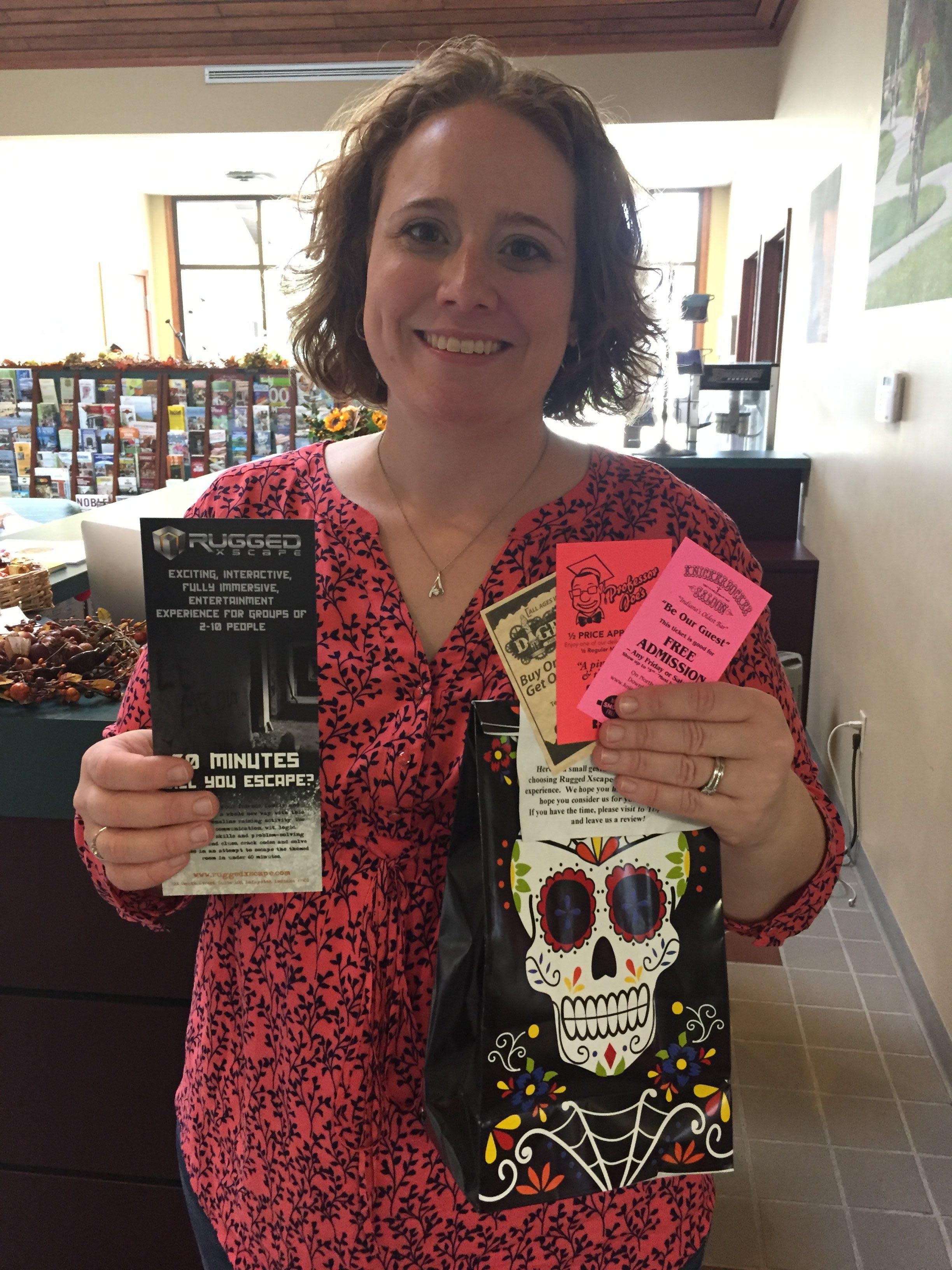 Ashley with her Rugged Xscape Goodies![/caption] After we were done, Our game master gave us all bottled water and a goodie bag full of treats and coupons to other local businesses like
Digby's Pub & Patio
,
Professor Joe's
, and The Knickerbocker Saloon. The location makes it easy to walk right over to some of our favorite local restaurants. Rugged Xscape is something new, fun, and interactive for the Lafayette-West Lafayette area. Head over to Rugged Xscape for the most interactive and exciting experience you'll have this winter! Emily, Purdue University Student and Visit Lafayette-West Lafayette Intern, shares this blog.
Save
Save
Save
Save