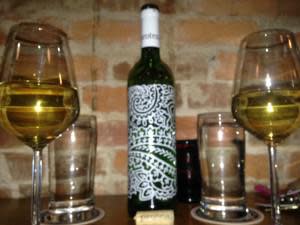 Cozy, quaint and peaceful.
Cellar 422
is the best addition to our ever changing downtown! Like no other business, Cellar 422 is a
wine bar
, restaurant and wine retail store all wrapped into one. Co-owners and sisters Michelle Wise and Marla Milner claim they have been dreaming of opening a wine centered business since they were 7 and 9 years old. As they grew older and moved around some, their dream never left their minds. The sisters bond over wine even though they have very different palates. In May of 2015, Michelle moved back to Lafayette from California. Just a few shorts months later, in September of 2015, Cellar 422 opened its doors for the first time. Located at 422 Main Street in downtown Lafayette, in a converted photography studio, the original charm of the building built in 1879 has been restored. Many beautiful features of the inside of the building are still shining bright. One side of the wine bar has a vast original brick wall that climbs high. The ceiling is such a wonderful piece of history left behind. Some additions have also been made by the sisters. The bar itself is the pride of the owners. It was built from the wood of a tree that grew on the owner's family farm near Rossville. For some unknown reasons, the tree had to be cut down. The owner's father had the wood cut and stored in his barn for many years. When the sisters decided to open their restaurant they knew that wood would make for a beautiful piece. With the help from a craftsman, the bar was put together and now stands proud as a reminder of the owner's roots. With a constantly changing menu, the sisters are still in the process of finding exactly what the Lafayette community would like to see. During my visits to the wine bar in the beginning months of operations, I enjoyed many delectable dishes. The
cheese plates
are the perfect pairing to any wine. The flatbreads are flavorful and filling. The cheesecake is to die for! All of the options are what you would expect to enjoy with your many glasses of wine. Sisters Marla and Michelle pride themselves in carrying a variety of
wines
you will not find anywhere else in our area. They do not want you to be able to find these wines in any grocery store. However, since they are retail permitted, you may take home a full bottle or even a partially drank bottle of wine. This is such a great alternative when you cannot finish what you have already opened. The wine tastings seem to be a very popular option for those open to a palate adventure. With many options to choose from, the tastings allow for a new favorite to be found.
Cellar 422
is an exciting new place for social and date night gatherings. With seasonally changing hours, check their Facebook page for the most current information. Grab your hubby or your girls and head over to Cellar 422 for a new tradition! Rachel, Sports Marketing & Recreation Manager, shares this blog.