I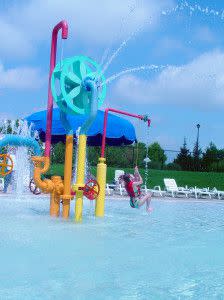 t is a hot and humid summer day in Indiana. The kids are driving you absolutely bonkers! There is only one quick, close and cheap solution. Tropicanoe Cove is the perfect summer tropics experience in the heart of Lafayette. Beginning on Memorial Day weekend every year, you can visit the Cove every single day if you wanted to! Tropicanoe Cove is the perfect size for children and families of all sizes. It is intimate enough to be able to see one another from almost any part, but large enough to let the older ones have some freedom. The "banana peel" slide is the most exhilarating part of the park. Just walk up a few sets of stairs and you are at the top for a single ride down of about 45 seconds. You then land in a big pool at the bottom! Those who are able to swim up to the sides and climb out on their own without a flotation devise are able enjoy the two smaller slides. The kiddo splash pool is perfect for those who are more entertained by water falling on their heads than anything else with a little dolphin slide for those brave enough. The lily pads are a bit of a challenge to shimmy across. But the best part of the entire park is the lazy river. Fun for all ages, the lazy river is a place to catch up with a friend and catch some rays at the same time while staying cool.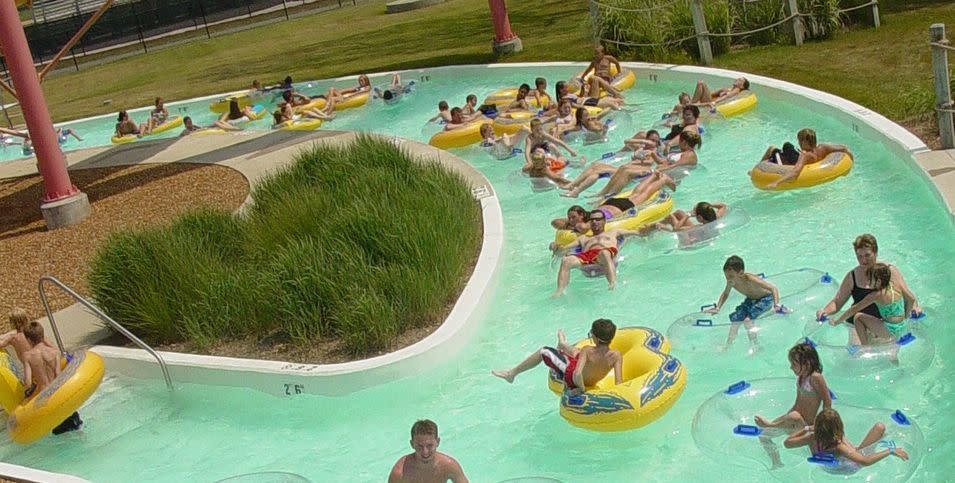 The park hours typically are from 11:00 am until 6:00 pm. However, Wednesday nights are Family Nights and the Cove is open until 8:00 pm with a discounted rate after 4:00 pm. You can enjoy the Cove all the way up until Labor Day each year.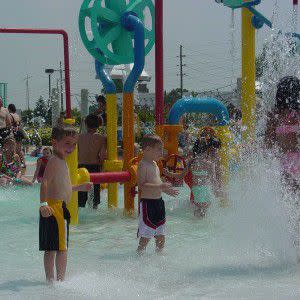 Children aged two and under always have free admission. Those under 48" tall are $4.50 and for those of us over the 48" are $5.50. A special admission rate for those just watching is offered at $2.00. Non-for-profit rates and group rates are also available. Additionally, summer season passes for individuals and families are available at great prices. The absolute birthday party dream for a child with a summer birthday would be to have a private pool party at the Cove. This dream can be fulfilled with a two-hour minimum reservation. Imagine your child and all of their friends with the entire park to themselves! Your job as a parent would just be to sit back and relax as the many lifeguards ensured all safety of the children at all times.
Tropicanoe Cove is a great summer fun get-away for all. Take a splash this summer at Tropicanoe Cove. For more information about this water park and others in our area visit our website at www.HomeOfPurdue.com. Rachel, Intern and Purdue University Student, shares this blog.