[caption id="attachment_5174" align="alignright" ]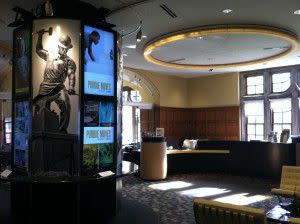 Purdue Visitor Information Center![/caption] We have the winner of our 2014 "Family Fun Getaway" Contest worth over $550! Congratulations to June N. from Pendleton, Indiana! She shares, "I am so excited to be the winner of the Family Fun Getaway Contest! I love little getaways. It will be fun having time to relax and explore Lafayette & West Lafayette!" June answered this question correctly and was picked at random: The question was:
What building is the Purdue Visitors Center located in?
ANSWER: Purdue Memorial Union
Thanks to all who participated in this latest contest! Stay tuned for our next big contest/package we will be hosting later this summer that will have a surprise theme!