Lunch this month was at The Checkerboard, because well, sometimes you want to go where everybody knows your name! The dining divas ventured into this friendly, albeit lightly smoked, neighborhood bar on a bright, sunshiny Friday. Disclaimer: this place is ssssssmokin'! This is your head's up, don't wash your hair before, just wait until after. Or just put it in a bun, because things might get saucy. But yeah! it's one of the last smoking bars in Laffy.
This charming gem of a bar features an extensive menu with a rotating daily special. We made our selections and, after what seemed like just a few minutes, were presented with a feast fit for a king and plentiful enough for the rest of the court as well! One of the day's specials was bluegill with your choice of a side, which Tetia indulged in. She really liked the lightness of the breading. It didn't feel as heavy as normal breading, which left more room for sampling the other treasures upon our table. The coleslaw was delicious, she doesn't usually like it, but this one didn't have too much Mayo and had a sweet tang. Jo opted for the blackened and grilled catfish; 'twas the best blackened seasoning she's had! Loaded with flavor, it was spiced to perfection. Her broccoli steamed it up and added a pop of color to our otherwise deep-fried festivus.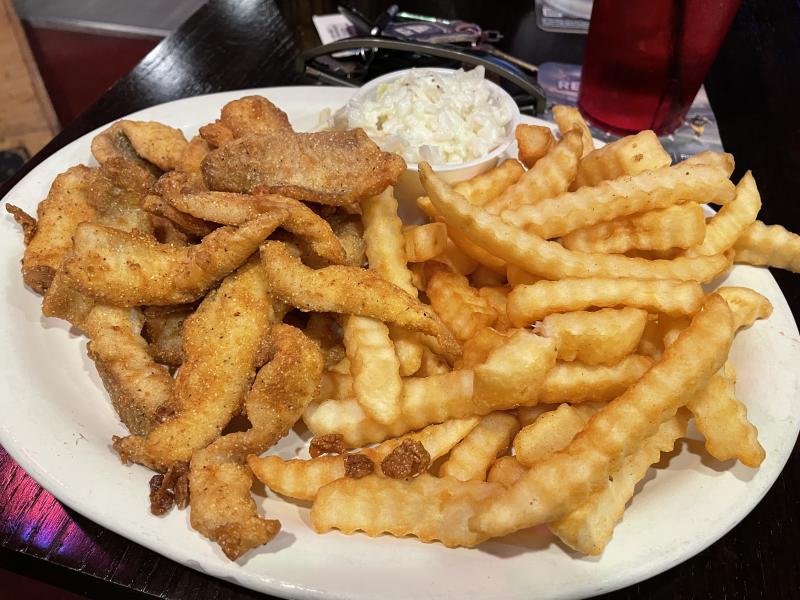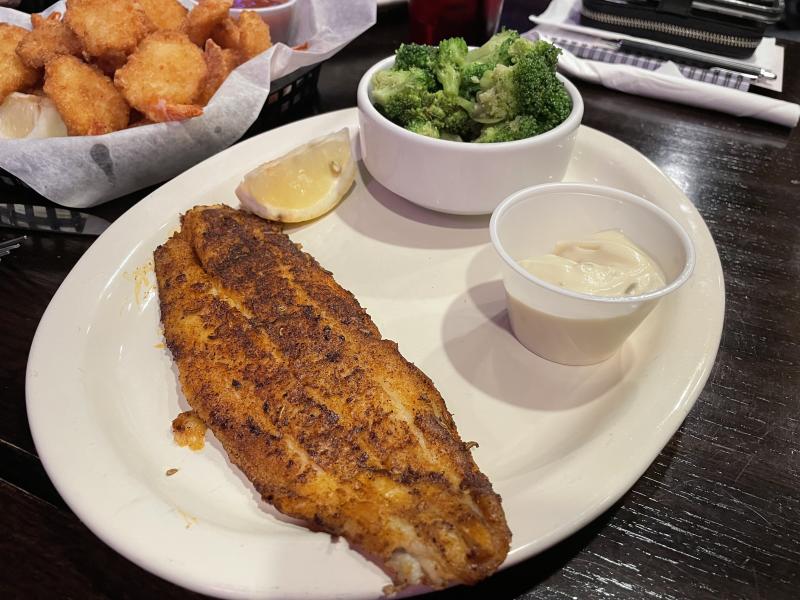 Now, if you have ever had a conversation with me, you know I have a passion for wings. And I will tell you without question, without hesitation, and as a scientific fact, that the Checkerboard has the best wings in town. I literally will not shut up about it. Kay blessed us all with her wing order. Per my suggestion, she went with an order of 12 so we could choose two sauces: the stinging honey garlic, and the classic hot sauce. Much to my pleasure, everyone was pleasantly surprised by how good they were! Perfectly cooked and tossed! Imagine! It's almost like I haven't been preaching the gospel of the 'board for years on end! Shock and awe, people! Shock and awe!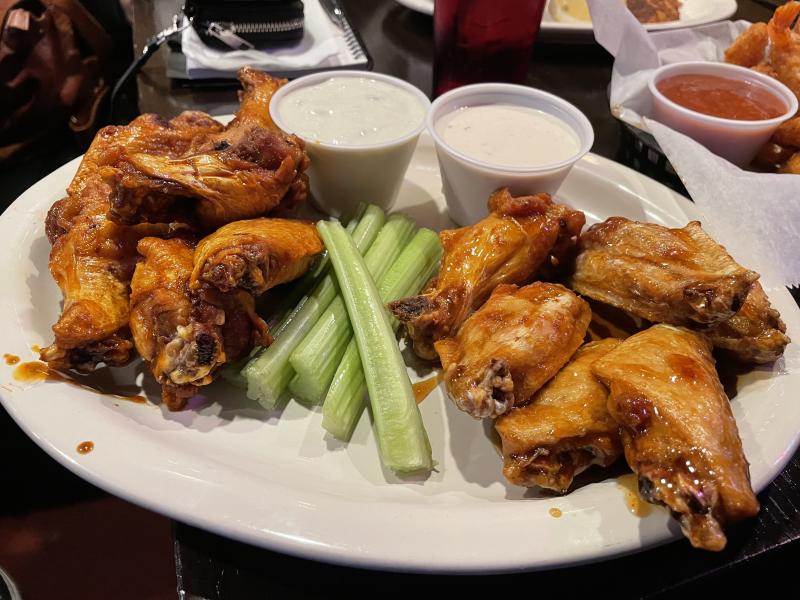 Linda chose the catfish nuggets, and everyone loved them as well. Trust me when I tell you that this place knows it's way around a breading. Also lightly breaded, you don't get the feeling that you're consuming ten gallons of fryer grease (even if we absolutely-maybe did, we are who we are). The other thing to note about the catfish nuggets, is even your traditional fish unlovers can get-down with the get-down as it's not overly fishy.
Although I will tell anyone and everyone that the Checkerboard has the best wings in town, and they do, I actually think the best thing on the menu is the grilled chicken breast club with extra crispy fries. A beautifully grilled chicken breast, topped with bacon, Swiss, tomato, lettuce, and Mayo is absolutely the bell of the ball. In fact, usually when I get it other patrons can't help but take note of its beauty and grace. This time was no different! It's a powerhouse of flavor, all meshed together in the most perfect combination known to man. As with most things on the menu, you can choose to have it breaded, grilled, tossed in sauce, or blackened. I love it any and all ways and will love it until the end of time!
Now that we've heard all about the special-guest-bluegill, health-conscious-blackened catfish, the-reason-you-came-here-wings, and the belle-of-the-ball-chicken-club……. It is with great pleasure I introduce you to the Trojan horse of the scene, but like, in a good way….The fried shrimp. These bad mammajammas are, as the cool kids say, "where it's at!" I cannot tell you how many times I've had people say to me days, even weeks later "I'm still thinking about that shrimp!" It's seriously that good. It's perfect. It's style, it's grace, it's beauty. It's every woman. It is so crispy, juicy, and flavorful that I actually die a little from happiness every time I have it. I'm on my way out, but now you know what's on the menu at my funeral!
I know, I know. You're thinking, "my goodness! The drama! Way to exaggerate!" Pffffft. Me?! Name one time! But, don't take my word for it! Trust in the divas. And if you can't do that, pop in there, grab a stack of pull tabs, throw some darts, look over that menu, order a round of blueberry larries, and give it a try for yourself! You won't regret it! And if by now you've gathered that this is my favorite place in town, you're absolutely correct. I'd make a movie about it if I could. The food is incredible. You'll always feel welcome. The staff is absolutely amazing, offering fast, friendly service time and time again! The place has been around for ages, and there's absolutely a reason for that.

More Dining Divas & Dudes Experiences: