[caption id="attachment_6785" align="aligncenter" ]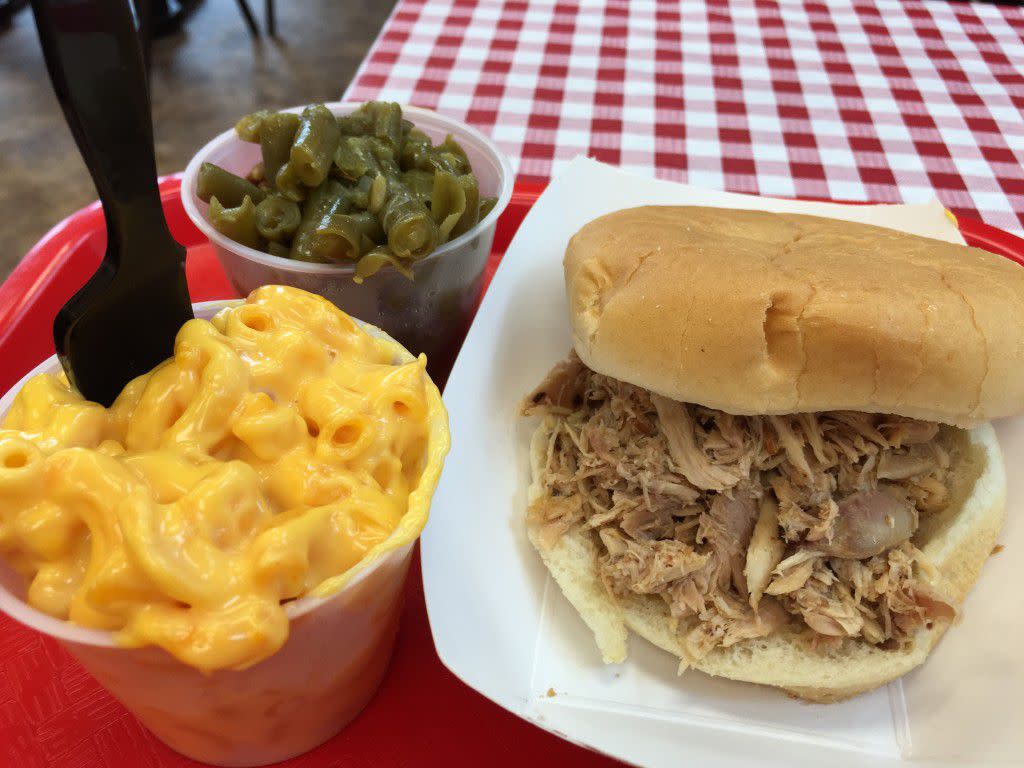 Pulled chicken sandwich and sides![/caption] Ashley Gregory, Group Tours & Meeting Manager, shares her visit to Crabby Mike's BBQ. Located off of Schuyler Avenue in Lafayette, near Interstate 65 and Legacy Sports Center, 
Crabby Mike's BBQ
is a great place for anyone attending any events at Legacy, traveling through the area or locals just looking for a great place to eat!  This restaurant is fairly new, opening in July of 2015, and it is a great addition to this part of town! [caption id="attachment_6783" align="alignleft" ]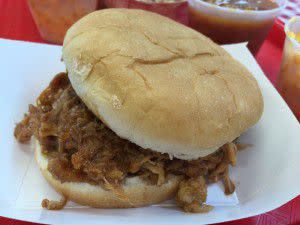 Pulled Pork BBQ[/caption] Crabby Mike's has a variety of items to choose from including
wings
, rib bits, nachos, BBQ sandwiches of all kinds, loaded potatoes, hot dogs and sausages, soups and of course sides!  With this being my first time visiting Crabby Mike's, I had to try out their BBQ! We pulled up and immediately saw their smoker out in the parking lot, working away! It smelled great as we got out of the car! My friend and I each got a sandwich and decided to split it. I got the
pulled chicken,
and she got the pulled pork. The pulled chicken was perfectly juicy and full of flavor! It came without sauce on it, but there are sauces to choose from at the condiment station, although, it was pretty good just by itself. The pulled pork came with a little bit of sauce on it, but again, you could add more if you wanted. It was also juicy and flavorful. We also got mac n' cheese, green beans and baked beans as our sides. All were delicious! The
mac n' cheese
was super cheesy and made a great addition to the BBQ. The green beans were cooked with bacon and onion, that is perfect with BBQ. I'm not sure how the baked beans tasted but my friend ate them all so it must have been good!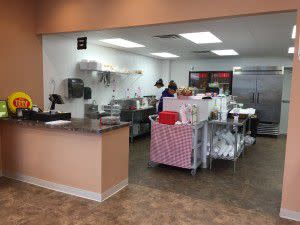 I can't wait to go back and try more of their menu items but especially their super loaded spud! It's a potato with butter, bacon bits and sour cream, covered with cheddar cheese and your choice of meat (pulled pork, pulled chicken, brisket or sloppy joe!) Definitely not for those dieters out there, but man does that sound good! I'll for sure add it to our list of take-out places. They also have
family packs
that include meat and sides based on how many people you have. All the prices are pretty reasonable too! A great place for families to get a delicious well rounded meal! Be sure to check them out! They are open Monday-Saturday 11am-8pm. 
http://www.crabbymikesbbq.com/