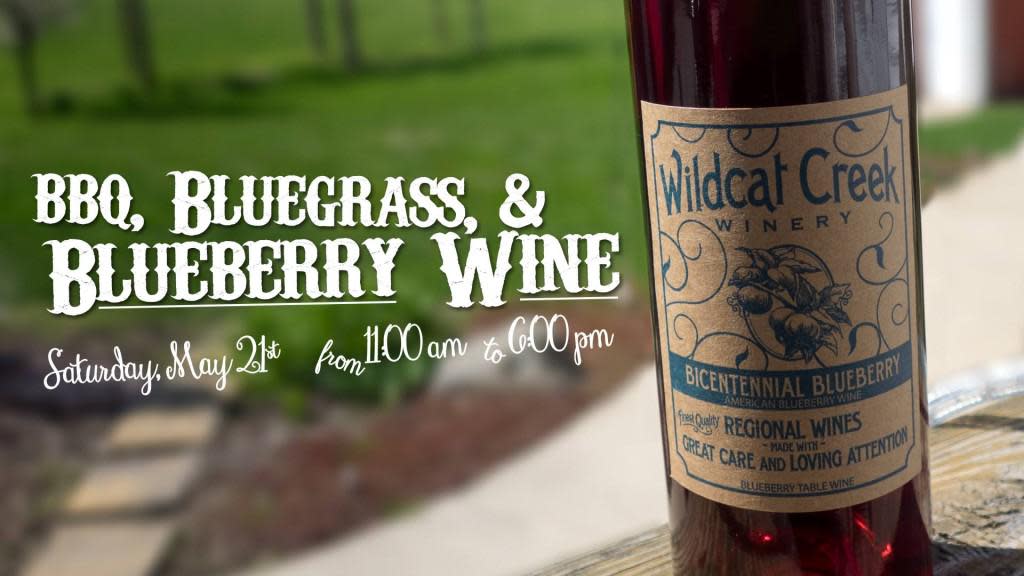 This is a huge year for Indiana, it's the 200th birthday of our beloved state! So many activities are being held around the state in commemoration of this day. Tourism in Indiana will ramp up this year due to all the celebrations. These celebrations have already begun in the state and will continue for the rest of the year. Wildcat Creek Winery located in Lafayette, Indiana is jumping on board in celebrating Indiana's birthday. May 21st, 2016 is the date for BBQ, Bluegrass, & Blueberry Wine. On this day Wildcat will be releasing their newest wine- Bicentennial Blueberry. Such a fitting name! It is a blueberry table wine. I wish I could give you a nice description of the wine, but since it's a brand new wine, I will have to be patient!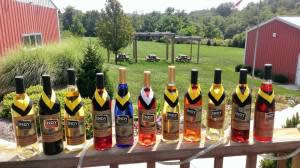 The festivities will take place from 11:00am until 6:00pm. The location will be at Wildcat Creek Winery; 3233 E 200 N, Lafayette, IN 47905. D&R Catering (one of my favorite BBQ places!) will be selling food all day long. Additionally, there will be musical performances by Branded Bluegrass, Scott Evan Freeman, and Traveler's Dream all afternoon. Visitors are encouraged to bring a chair, their family and smiles to enjoy the day. Inside the building the tasting bar will be open to those 21+. Also wine by the glass and bottle will be for sale.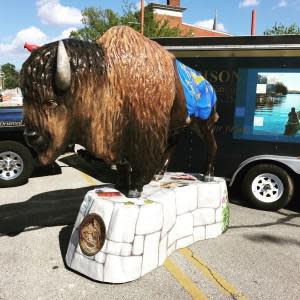 The Indiana Bicentennial Committee has been working hard to create exciting events all over the state. A 92-County Torch Relay will be going on over a five-week period. The torch was created by our very own Boilermakers on campus and is designed as a high-tech torch with many features. Don't miss the torch coming through Tippecanoe County on October 12th, 2016 from 8:30am-1:30pm. Five-foot tall Bison statues  with most standing on a two-foot base have been painted by local artists and will be displayed all over the state. In Tippecanoe County, there are 5 different Bison, make sure you take a selfie will all of them! I know our staff is all anxious to try the new wine! We are all big fans of the wine that Wildcat Creek Winery produces right here in Lafayette! Please remember to drink responsibly. Make sure and check out the Tippecanoe County's Indiana Bicentennial Facebook page to keep up with all the exciting happenings around the county and state. Rachel, Sports Marketing and Recreation Manager, shares this blog.