Looking for a modern venue for your wedding or event? Be sure to check out Carnahan Hall! They are located at Market Square behind Arni's. Don't let the outside fool you, the inside has modern lighting, great state of the art sound system with JBL Sound Engineer available, hardwood floors and two rooms to suit your needs!
The first room is "The Ballroom" and is the largest of the two with 4900 square feet. It can accommodate 250 with a dance floor, 300 with theater style seating or 500 standing. It would be great for any type of event. Different packages available offer sound and av experiences or add on the second room, the Studio for Friday and Saturday night rentals. A stage in this room would work quite well and would be great for a presentation or concert.
Lovely Wedding Space

Rock out to great bands!
The second room is "The Studio" and has a capacity of 50 seated or 60 standing. The space is ideal for the smaller events such as baby or bridal showers, board meetings or buffet space for your event in the Ballroom.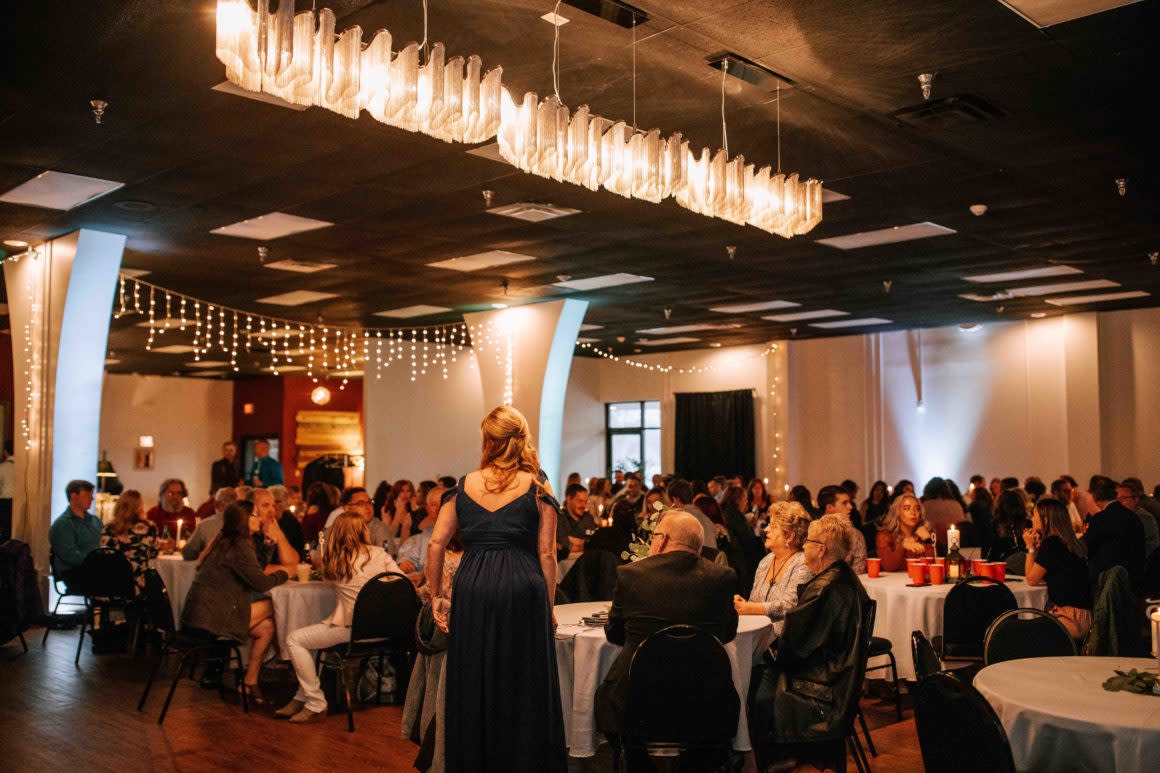 Not looking for a venue, but need a liquid caterer? They do that too! They can cater beer, liquor, wine, and specialty cocktails in Carnahan Hall, or they can bring the bar to you!
Contact Carnahan Hall for more information on their space or to set up a tour of the facility. Carnahan Hall is home to many community events throughout the year as well, concerts, indoor markets and vendor events. Be sure to check out their online calendar for more info! 
Winter Market

Lafayette Symphony Orchestra
This blog is shared by Visit Team Member, Ashley Gregory.