[caption id="attachment_4925" align="alignright" ]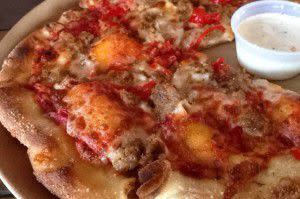 Brick over fired pizzas![/caption] Whether grabbing an espresso or latte on the run or if you have something more laid back in mind like lingering over the aromas of freshly baked brick oven pizza and a sparkling bottle of Pellegrino, the treasures you'll find at Café Literato will leave you wondering if you're in West Lafayette or if you have somehow been magically transported to some alternate dimension where the flavors of Greece, Italy and France have all been blended together in some sort of heavenly melting pot. The first thing to strike you when you arrive is the distinctive, metropolitan design.  It's upscale decor is a fusion of urban, vintage and industrial styles and makes you feel as though you could kick off your shoes and read a book while chowing down.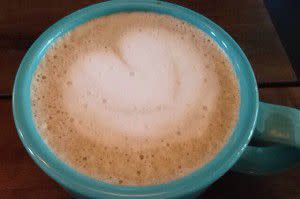 Decisions won't come easy with the array of choices on the menu.   For starters, there is a vast array of hot and cold tea's, coffees, espressos, lattes (including an almond milk latte), smoothies and Ghirardelli hot cocoa.  Couple any of these with a yummy, melt in your mouth pastry and you have a breakfast of champions.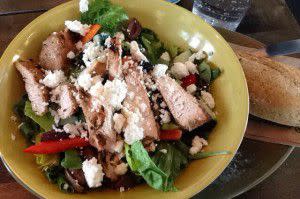 There are also eight different salads haling from Italy, Greece, more traditional American and even a hint of South America.  My favorite is the Greek with chicken, of course.   Not a fan of rabbit food?  Perhaps a sandwich for lunch is more your style.  Choose from eleven delectable creations; but don't come in here looking for a run of the mill ham and cheese.  Oh no.  That will never do.  Try a Rustic Ham and Cheese Panini with Black Forest ham, smoked cheddar, fontina, muenster and garlic aioli on Italian country Panini.  That is how Literato does ham and cheese.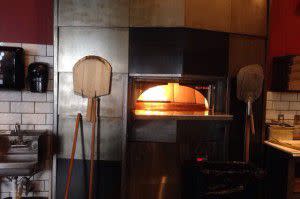 Now to what you really want to know about…PIZZA.  I am the mother of a 17 year old boy.  I know pizza.  I prefer brick oven to most any other kind of pizza and Literato rivals any other brick oven pizza in the area.  It's the first fragrance that hits you when you walk in the door and if this is what you order, it's the thought that lingers on your lips when you leave.  Crispy, tender and buttery crust with toppings that mingle unique flavors together to create a one-of-a-kind experience for patrons.  What is my favorite?  Thanks for asking.  I order the Italian Sausage and Peppadew but I have them add sun-dried tomatoes.  Don't miss out on the sun-dried tomatoes!  You will thank me.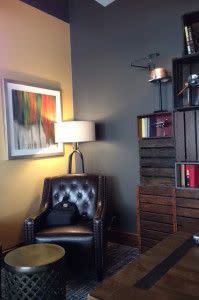 Next time you are on the west side stop in at 1920 Northwestern Ave. They also take orders to go.  Just call 765-588-3701 or for more information and a full menu visit http://www.literatocafe.com/. Amanda Gordon, Sports Marketing and Recreation Manager, shared this blog.