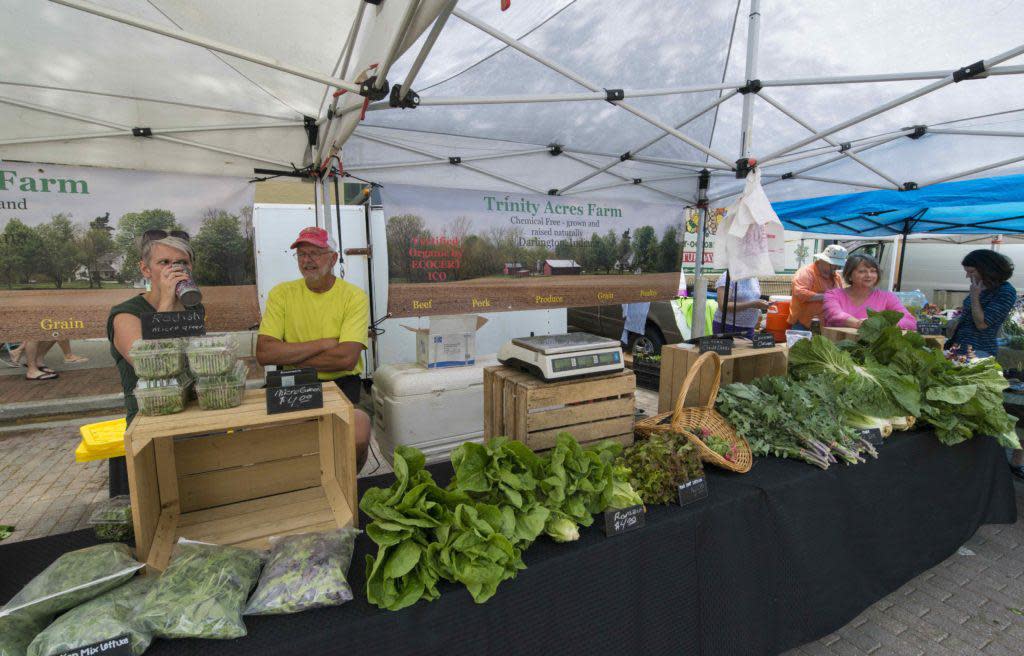 The state of Indiana is surrounded by beautiful gardens, and specifically corn and soybean fields. So people in Lafayette understand the importance of life on the farm. Many locals prefer buying their fresh produce directly from the farmers. There's no shortage of farms and markets in Lafayette and West Lafayette to choose from. Here is a list of ideas of where to buy local! Lafayette Farmers Market For more than 165 years, the Lafayette Farmers Market has been offering fresh produce to area residents. You'll find numerous local farmers among the dozens of vendors. The market is open from May through late October, featuring locally grown produce three days a week. The downtown farmer's market on 5th Street between Main & Columbia is open Saturdays from 8:00am-12:30 pm. You'll also find vendors at the West Lafayette market in Cumberland Park on Wednesdays from 3:30 pm-7:00 pm. People living near campus can enjoy the Purdue market on the Northwestern Corner of Memorial Mall. It's open from 11:00 am-2:00 pm on Thursdays. You'll find fresh fruits, vegetables, honey, flowers, bread, and other locally produced items at each market.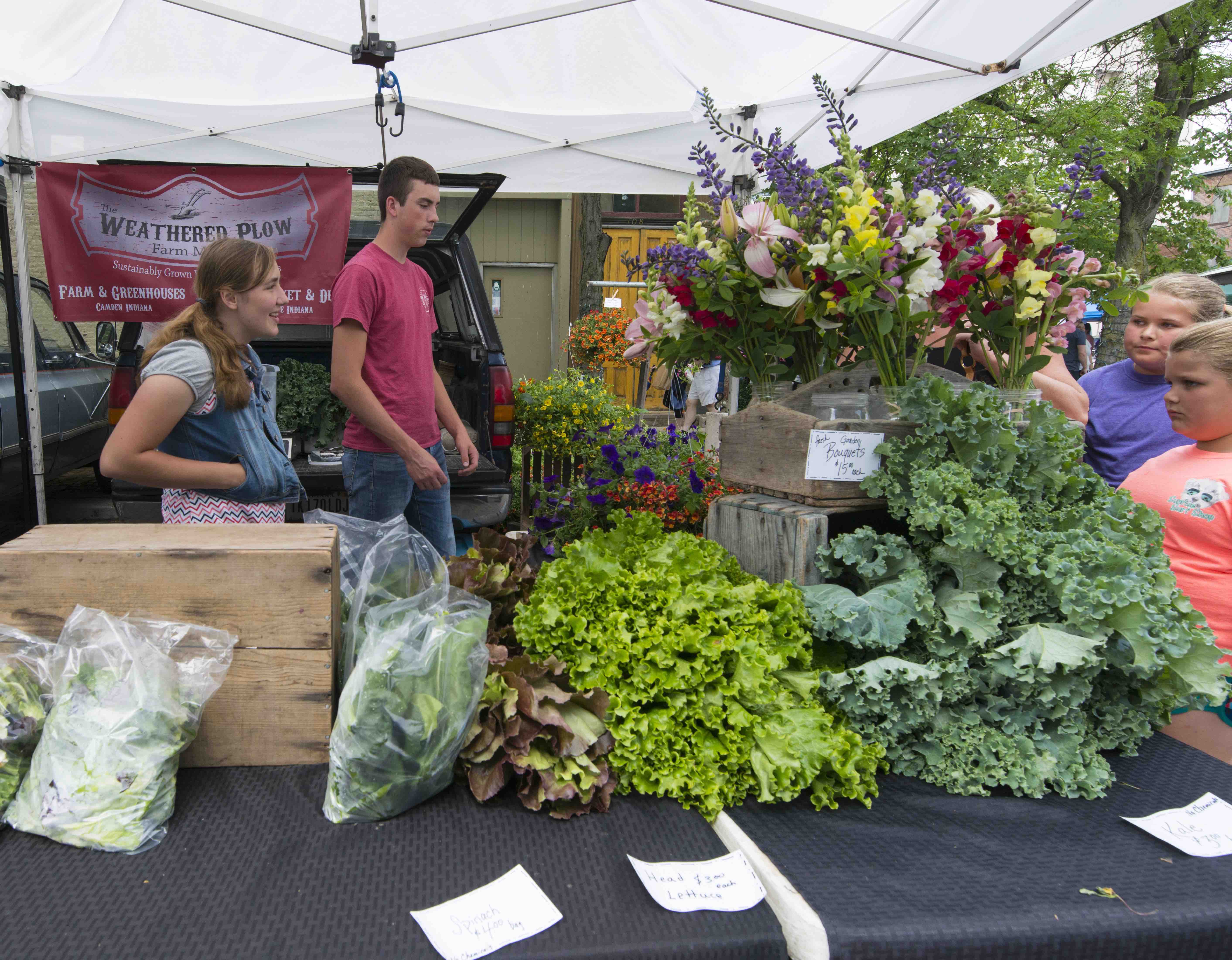 Cooley Family Farm Located just 10 miles from Lafayette on SR 26, Cooley Family Farm has been providing fresh fruit and vegetables since 2004. The owner, Kevin Cooley also specializes in bees and honey.  Cooley Family Farm is part of the local CSA (Community Supported Agriculture) program that sells boxes of fresh produce to customers each week. The farm's hours are different each week, so we recommend calling before stopping by. They also post their weekly hours on the farm's Facebook page. Wea Creek Orchard This family farm began in 1855 and is now operated by three families who are descendants of the original owners. Wea Creek Orchard specializes in locally grown fruit including apples, peaches, and nectarines. The orchard features 17 different varieties of apples and customers can come and pick the apples themselves.  You'll also find the varieties of peaches and two types of nectarines.  The fruit is for sale from July through October but, the families sell non-perishable like jams, jellies, cider, and honey throughout the year. (In the winter, please call as they don't have set open hours.) [caption id="attachment_11639" align="aligncenter" ]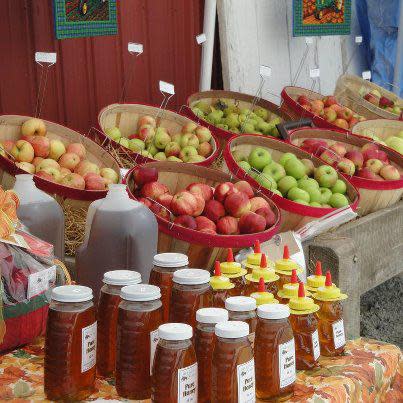 Wea Creek Orchard[/caption] Huffman Berry Farm If you're looking to pick your own strawberries, the Huffman Berry Farm is the place to visit in June. Located on the outskirts of Lafayette, the farm features acres of fresh produce during the growing season. The Huffman Berry Farm is part of H&H Farms which also grows tomatoes, peppers, and cabbage. H&H Farms is known best for its large-scale grain farming, but they do offer fresh strawberries at their location at 3914 N 800 East Road. We recommend calling ahead or visiting their website for the best berry picking times. Martin Acres This unique farm has been growing blueberries since 1991 and features three different varieties of the fruit. Martin Acres is owned by Drs. Marshall and Berdine Martin who wanted to provide the greater Lafayette community with an enjoyable place to pick fruit. Customers are invited to pick berries on the farm beginning in July from 5:30 pm-9:00 pm weekdays and 8:00 am to noon on Saturdays. They provide the buckets and fruit bags to gather and take home the delicious blueberries. Check their website or call ahead to confirm daily picking conditions and note, the farm does not accept credit cards. There's no shortage of fresh produce available in the Lafayette-West Lafayette area. From family farms to farmer's markets, the fruit is yours for the picking. For more information about agritourism in our area, visit HomeOfPurdue.com. [caption id="attachment_11640" align="aligncenter" ]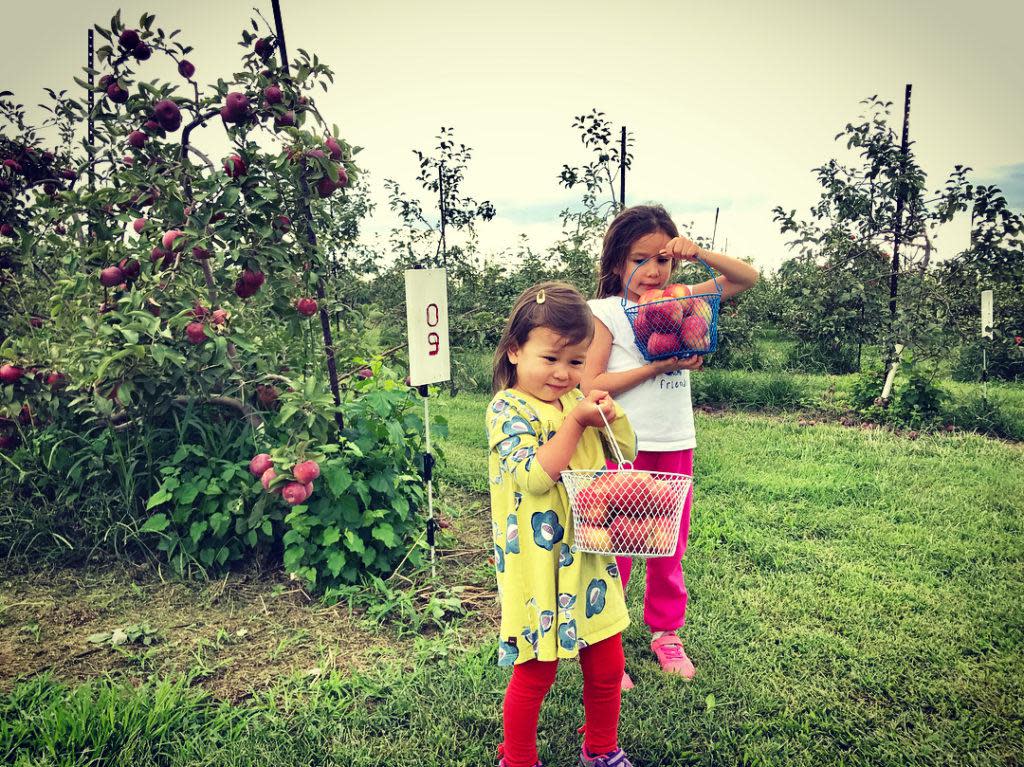 Fun at Wea Creek Orchard[/caption] This blog was shared by Katie Marie. Katie Marie is a writer, avid yogi, and outdoor explorer. She spends most of her time practicing meditation and wellness using organic elements within nature.