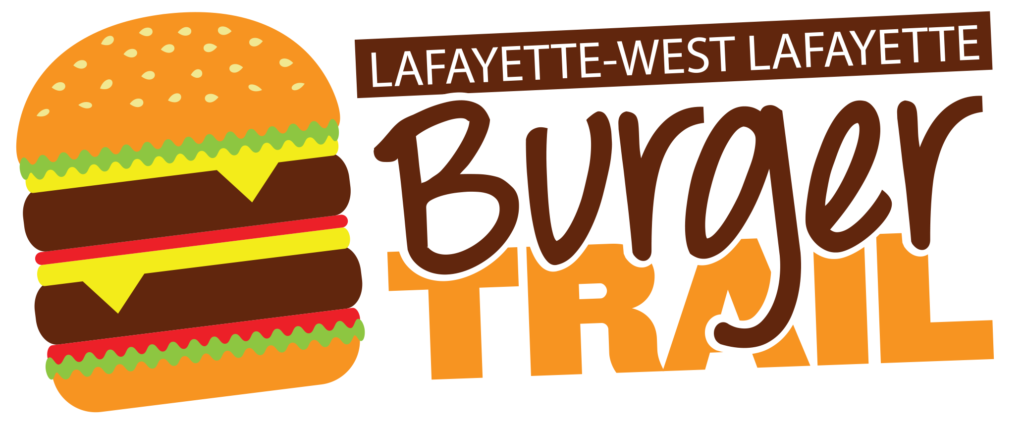 Burger fever is happening in our 2 great cities! We are hittin' the road to check out the best burgers in Lafayette-West Lafayette. Our first stop is
Sgt. Preston's
. We had heard they have an awesome Preston Burger, but we had to try their burgers ourselves and get the real rundown. Four of us went out, took on and conquered the different burger flavors at this local bar that is home to the largest patio in Lafayette! [caption id="attachment_11056" align="aligncenter" ]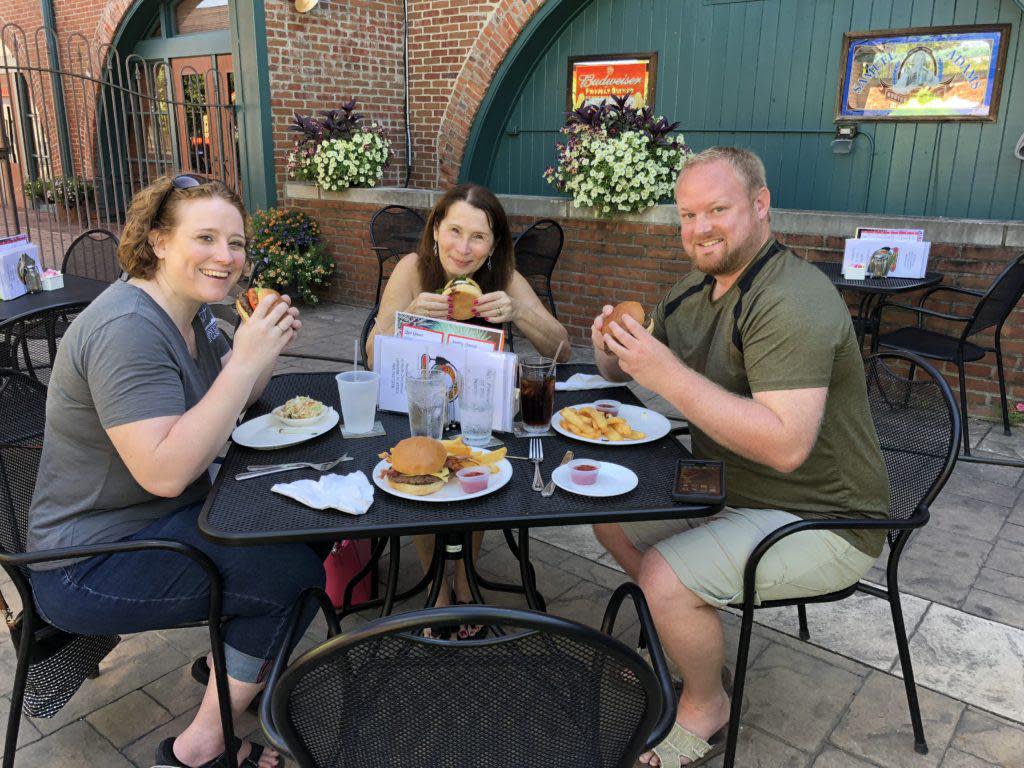 Pre-burger excitedness for what is to come![/caption] Samm shares, I had the
Black & Bleu Burger.
 The combination of the seasoning and mushrooms with the bleu cheese was absolutely perfect. The cheese in particular was mouthwatering. Even if you don't think you're a fan of the strong flavor of bleu cheese, you should give this burger a try. The flavors really bring it all together. Make sure you get it with the steak fries.  It's the perfect complement to the burger!" [caption id="attachment_11055" align="aligncenter" ]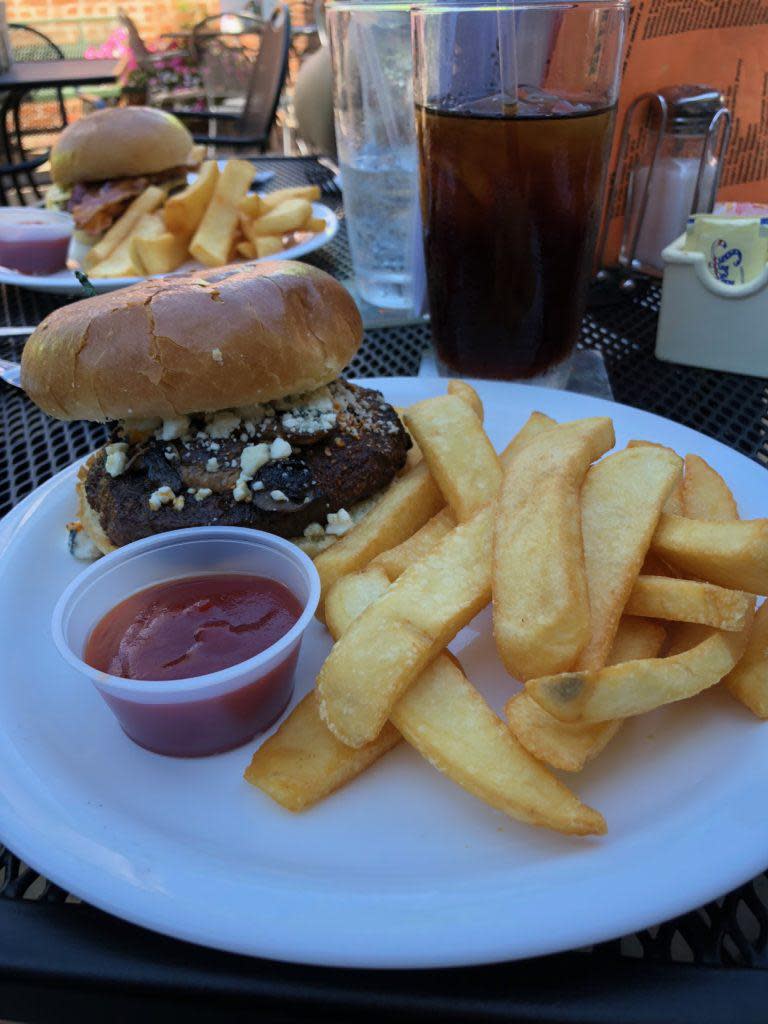 Black[/caption] Lisa says, "I always love a good burger and the
Preston Burger
, in my humble opinion, is the best in town. When I saw one of the monthly specials was a
Caprese Turkey Burger
I thought I need to try that. However, I like a good beef burger – no turkey for this girl. They gladly swapped the turkey burger for the real deal. It was covered in mozzarella, basil and balsamic vinaigrette and was amazing!" [caption id="attachment_11059" align="aligncenter" ]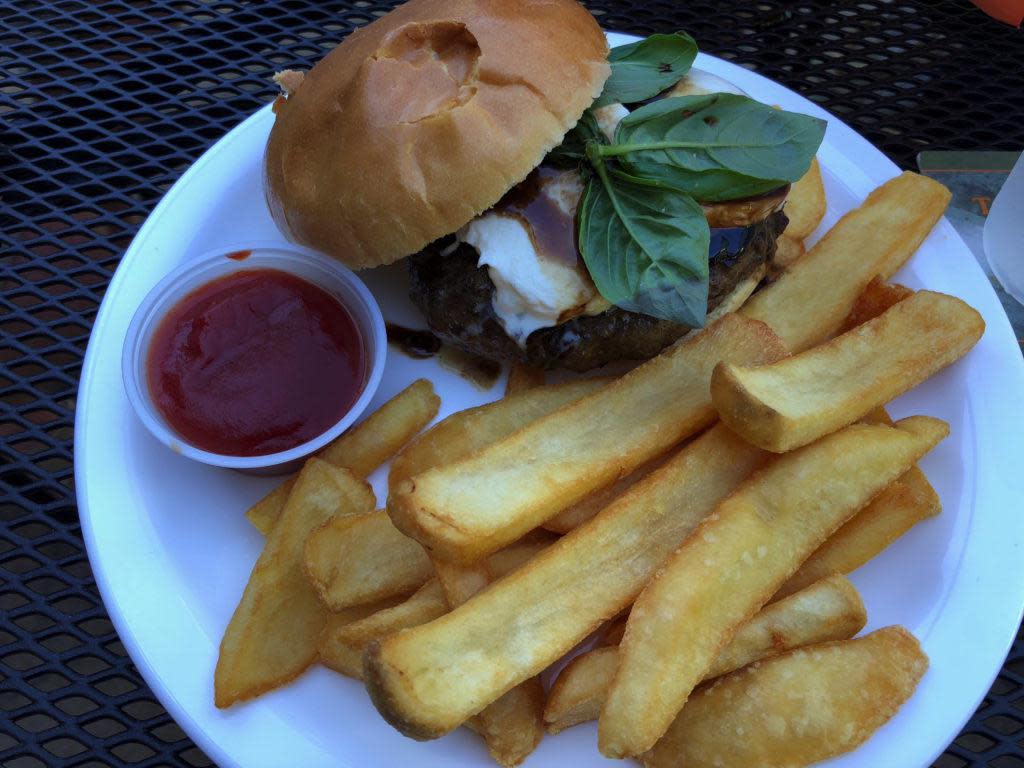 Caprese Burger[/caption] Ashley had the
Canadian Burger
, which includes Canadian bacon, cheddar cheese, lettuce, tomato and weakness sauce. She reviews, "The Canadian Burger was surprising. The weakness sauce is a creamy horseradish type sauce and was a great addition to the burger and added a lot of flavor without being overwhelming. The burger was juicy and very flavorful with a sprinkling of cracked pepper and coarse ground salt served with a nice helping of cheddar cheese, lettuce and tomato on a crisp bun. [caption id="attachment_11054" align="aligncenter" ]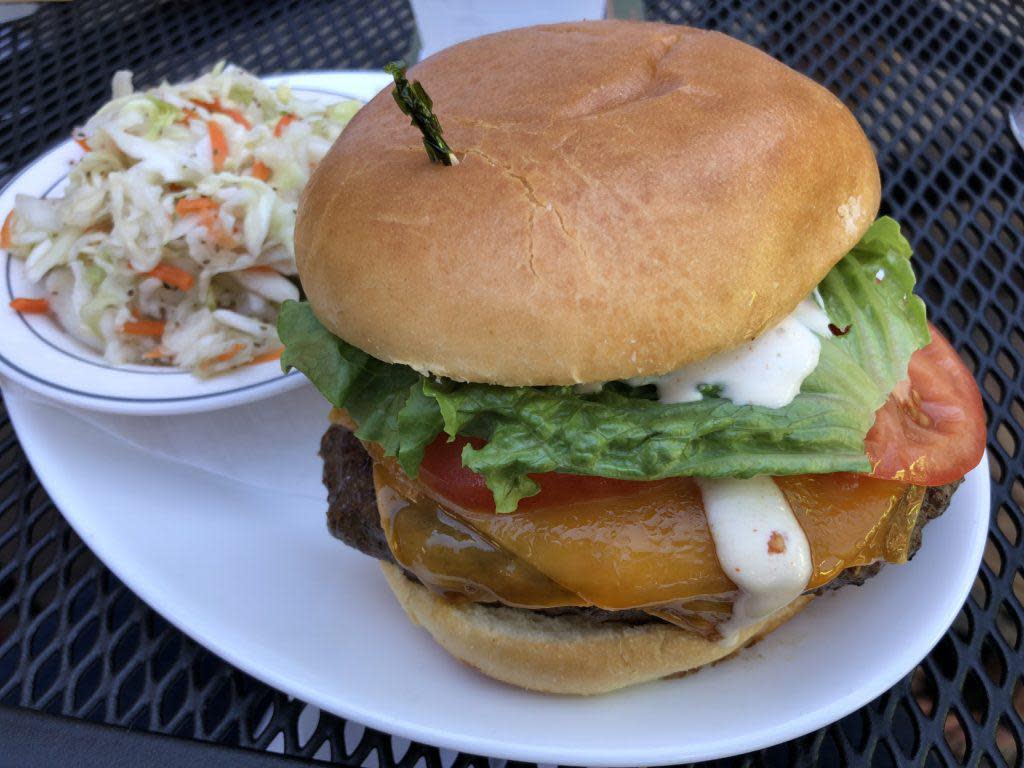 Canadian Burger[/caption] My burger of choice was the
Jammin' Jalapeño Burger.
This burger sounds hot, but really it is mild and savory! Angus beef, smoked gouda cheese, crispy bacon and sweet Jalapeño jam make for an interesting combo. The burger was cooked to perfection (medium just the way I like it) and was juicy and delicious. I recommend getting a side of the jam and dipping your fries in it...yummy! [caption id="attachment_11058" align="aligncenter" ]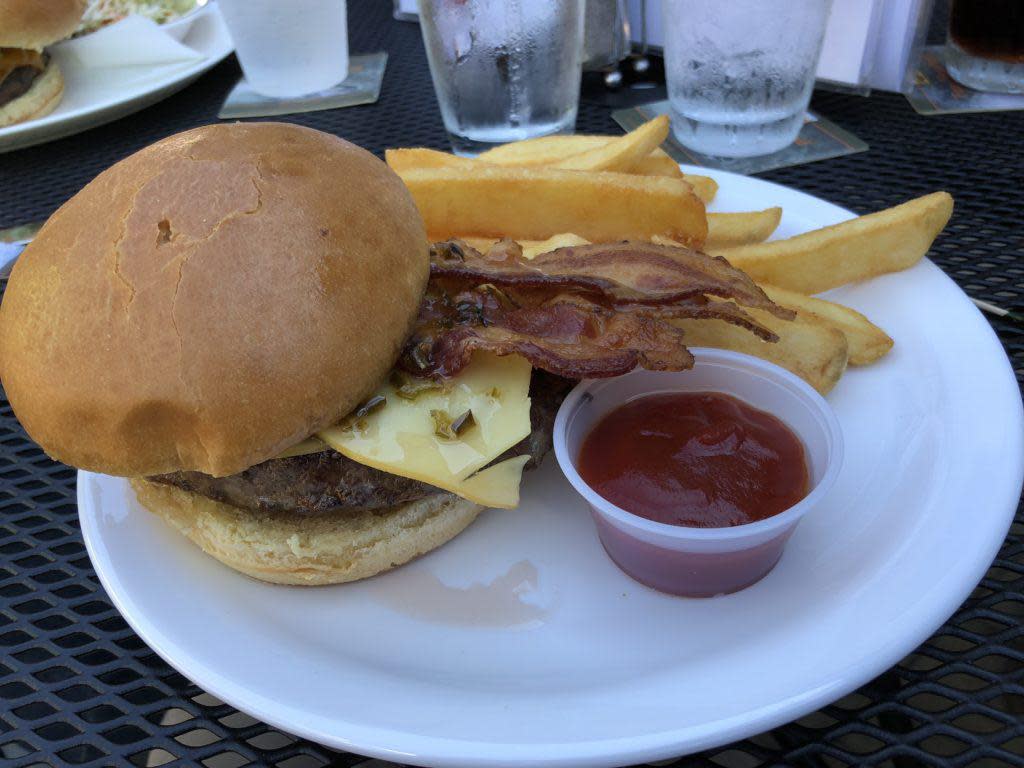 Jammin' Jalapeño Burger.
[/caption] Burgers, burgers, burgers! We love burgers! We want to hear from you and what your favorite burger is from Sgt. Preston's or another restaurant in Lafayette-West Lafayette!
Leave any fun burger comment and enter to win a unique gift basket including a VLWL cooler, Purdue shirt, thermos and more! (Please note only positive comments will be eligible for entry.)  A winner will be picked in November.
For more information about this fabulous restaurant and others in our area at
HomeOfPurdue.com
.