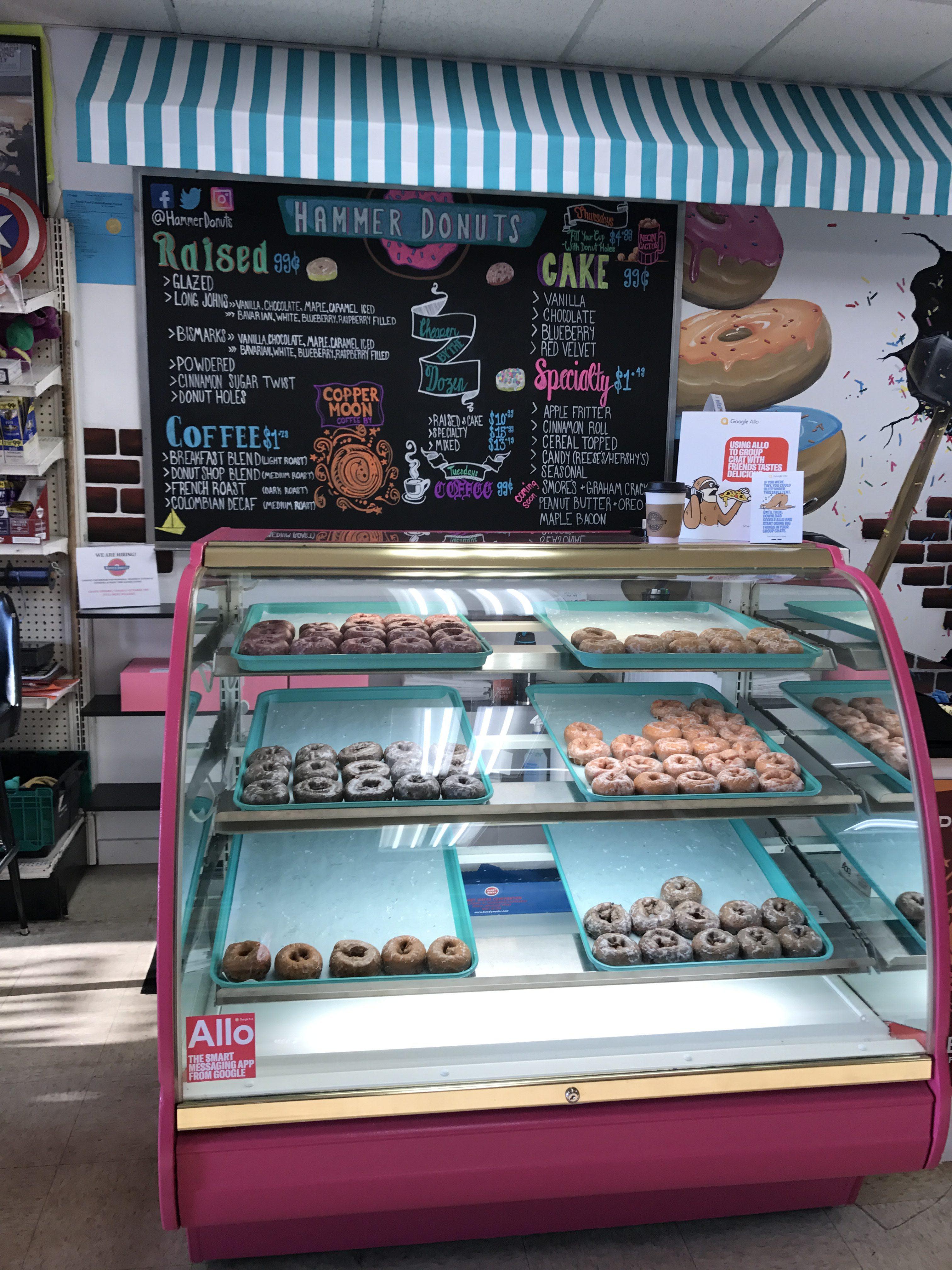 Just when you thought being a Boilermaker couldn't get any better, it does! We now have a place to get FRESH donuts on campus for a reasonable price!
Hammer Donuts
is a small, but mighty donut shop inside the famous Discount Den in Chauncey Hill. As soon as you walk into The Den you will see a beautifully painted mural painted by Lafayette's own Elaine Nygren. The mural displays colorful donuts and sprinkles with a Purdue hammer hitting the wall. It's the perfect back drop for a donut shop. It gives Hammer Donuts an artsy and colorful feel. Hammer Donuts has teamed up with local businesses such as the Neon Cactus. On Thursday nights you can bring in your cactus cup and fill it up with donut holes for only $4.99. The
Hammer Donuts Instagram
is sure to make you hungry for a fresh hammer donut. Hammer donuts can also fulfill your catering needs. The bright pink donut boxes are a great addition to your early morning meeting or staff breakfast. Hammer donuts does it all. Purdue's campus has had fro-yo options, Chinese food, AJ's Burgers, Brothers Bar, and everything in-between that a hungry college student needs, except donuts! Now our campus is officially complete and just in time with State street opening and students returning for the semester.
These donuts aren't just your average donuts. Owner, Tate Schienbein, a 2017 Purdue Grad, makes the donuts from scratch using his own family recipe. The donuts are freshly made right there inside the Den every morning! The donuts look and more importantly, taste amazing. In addition to the amazing donuts, Hammer Donuts serves coffee from Lafayette's own Copper Moon. This business is already on its way to being a Purdue tradition.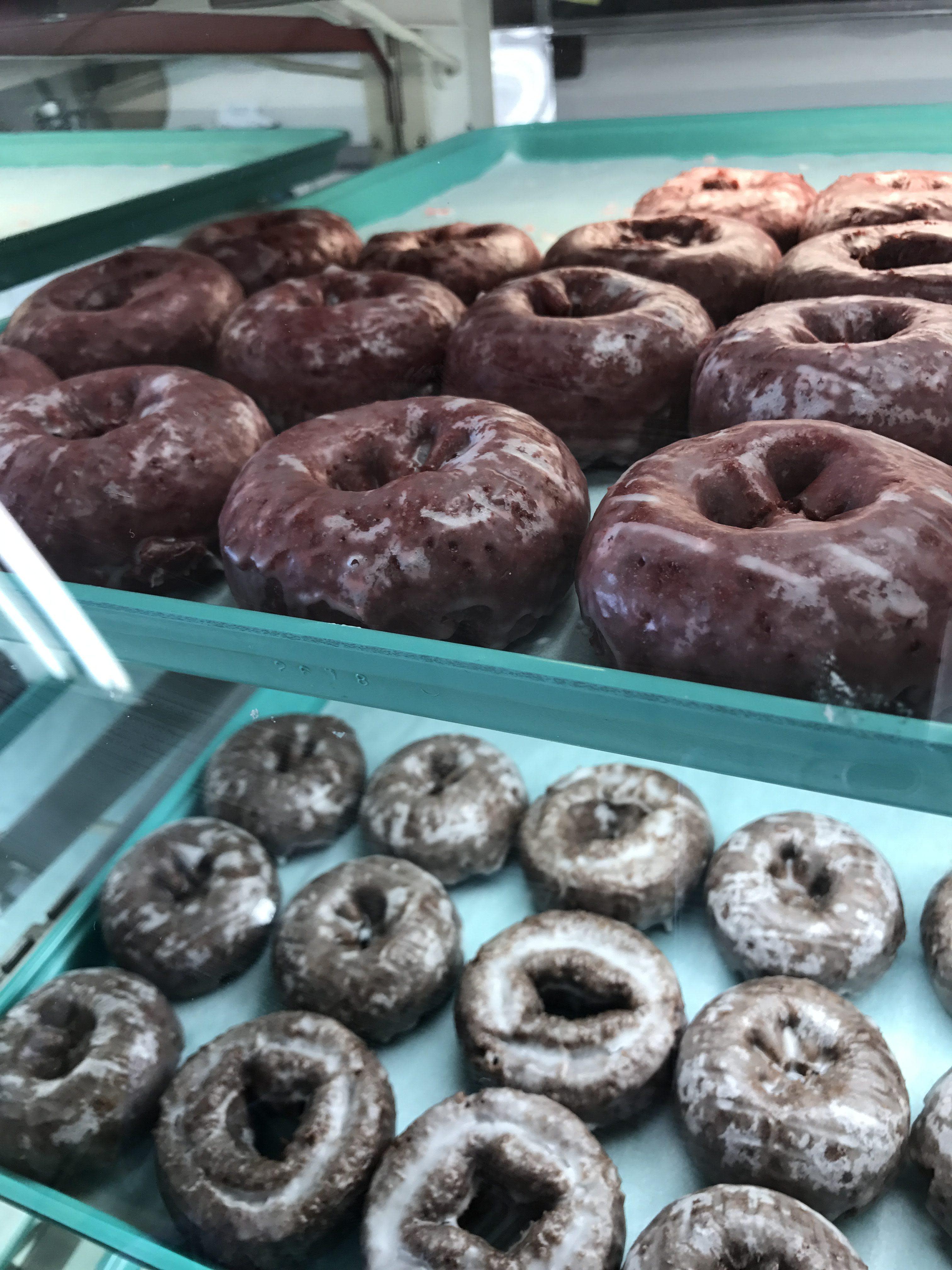 The menu includes classic donuts, specialty donuts, and donut holes! My personal favorite is the specialty Lucky Charm covered donut. Hammer Donuts is the perfect compliment for the legendary Discount Den. How exciting is it that we can now "Boiler up" on a den pop and "hammer down" on a hammer donut! As Tate says, "Boiler Raised, Hammer Made!". Head to 135 S Chauncey Ave Suite 1J in West Lafayette to give these delicious donuts a try for yourself. Purdue University Student and Visit Lafayette-West Lafayette Intern, Emily, shares this blog.
Save
Save
Save