Authentic Mediterranean cuisine in West Lafayette; a dining experience at Blue Nile will have your taste buds rejoicing! Purdue University Student, Shih-hsun (Alan) Chiang, shares this blog and why he recommends this restaurant. This blog is part of a series of articles submitted to Visit Lafayette-West Lafayette through a cooperation with a 400-level travel writing class at Purdue University.
I guess you could call me a regular at Blue Nile, a small neighborhood restaurant started in 2003 by Wesam Abu Ghanieh or Sam, as patrons call him. Blue Nile is Sam's one-man show. He takes orders and calls, serves food and beverages, and, most importantly, cooks.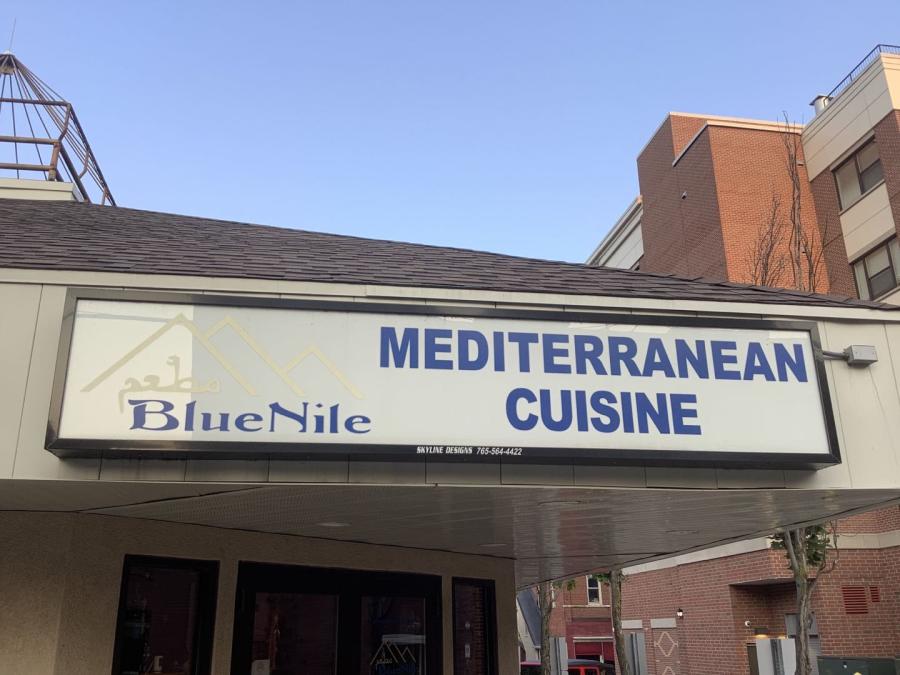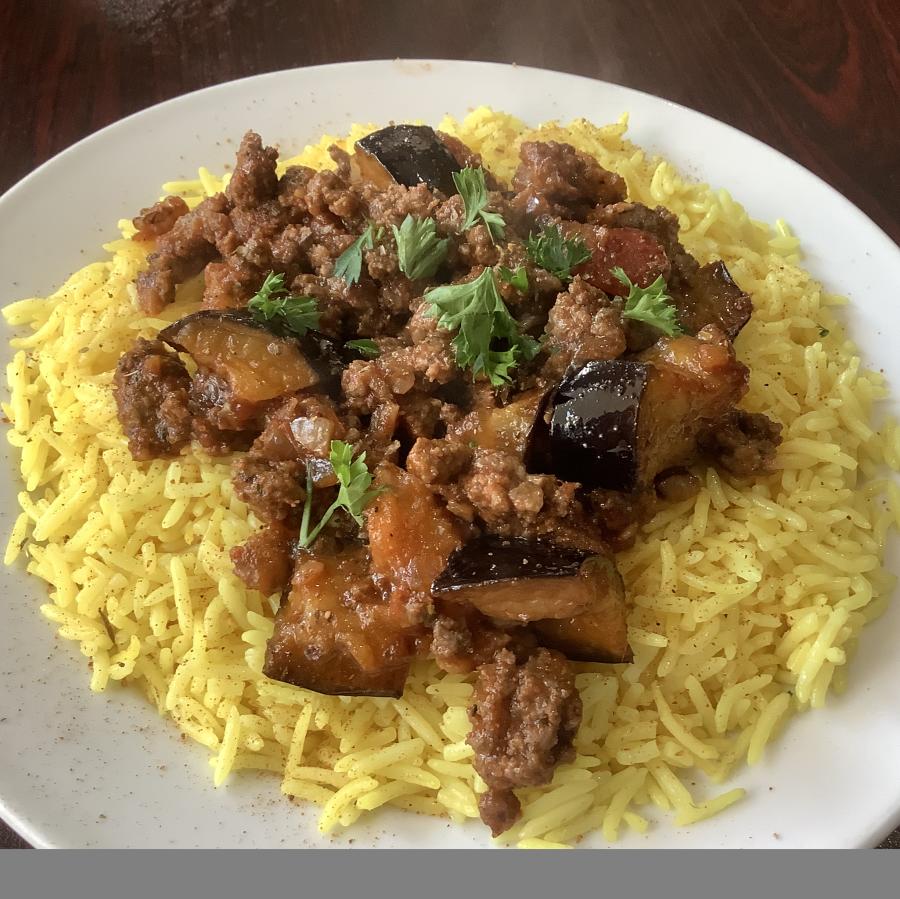 The menu has a variety of food. Meat entrees include beef eggplant and kebab combo. Popular appetizers are hummus (mashed chickpeas with a puree texture and spices) and falafel (deep-fried ground chickpeas ball). The menu also has plenty of sandwiches and grill wraps with a wide range of ingredients starring kebab and shawarma.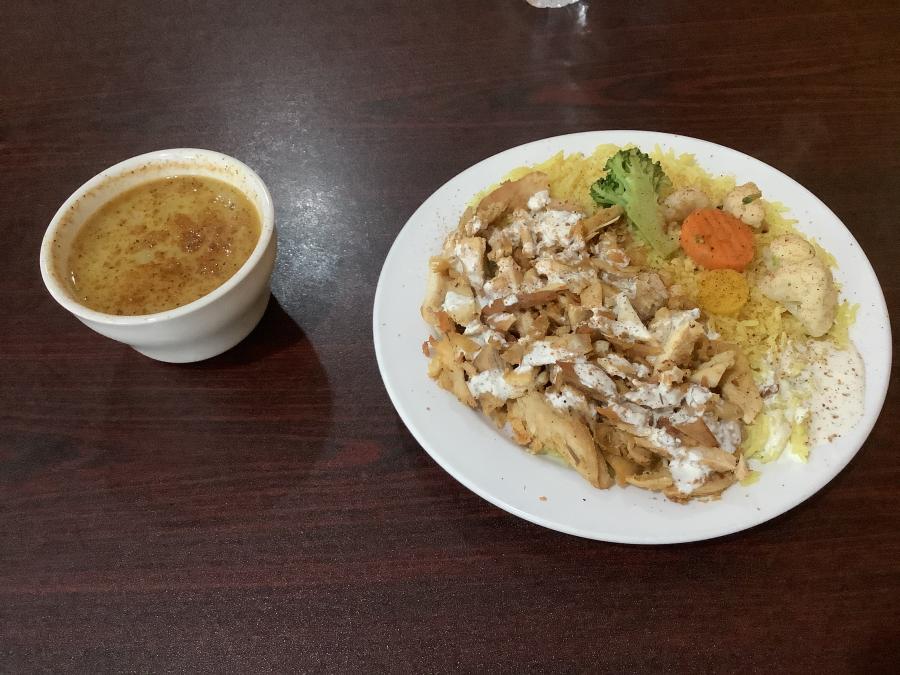 If you are looking for a true Mediterranean food experience, you can't go wrong with choosing the chicken shawarma under the meat entree section. Shawarma is a stack of skewered meat cooked slowly by the heat source, then shredded to serve in smaller pieces. Every entree order comes with lentil soup with a beautiful blend of lentil aroma and spices or yogurt salad. I love this dish because it is simple, light, and authentic. However, a star dish in the specialty section attracts me the most.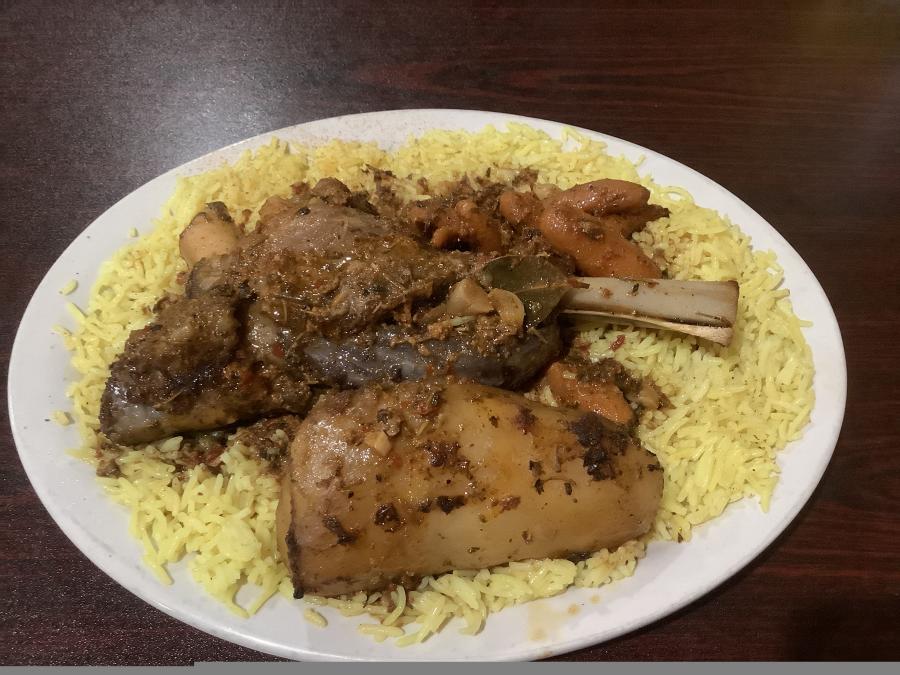 Lamb shank is what I cannot resist whenever I want a treat. It comes from a piece of meat that sits below the knee of the lamb, carrying an insane mixture of fat and tenderness if cooked right. When I had the lamb shank for the first time, I could not believe how the meat melted in my mouth. The taste was outstanding!
As a regular, I highly recommend Blue Nile for an authentic Mediterranean food experience. You can also check out more dining-related blogs on the Home of Purdue website.