[caption id="attachment_2622" align="alignright" ]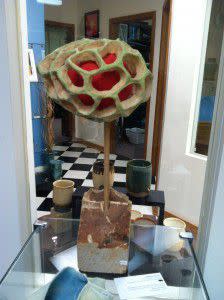 Grateful Heart Gallery has a wide range of diverse artwork that would make the perfect holiday gift![/caption] 2 Great Cities, 1 Great University "Midwest Hospitality".  To experience "Midwest Hospitality" at its finest visit our local shops today, November 23 (A.K.A.
Black Friday
)!  Many folks will head to the large department stores and malls which will test shoppers' patience and resilience as they look for the best buy while dealing with large crowds.  My advice is to visit our
local shops
 that feature great shopping deals and may be busy, but will cater to your specific needs and wants. This past month I have featured many stories/blogs about our local shops.  I look back over my blogs and would name this month, "
Shop til' you drop all month long in Lafayette-West Lafayette
".  From a holiday shopping contest to a list of bazaars and local shops' open houses that lead up to Black Friday and in one month Christmas, this month has been packed full of shopping fun!  I emphasize shopping at these local shops because our shop owners are so passionate about what they do and their products are diverse and many times "one of a kind". I have been out shopping downtown and throughout Lafayette-West Lafayette all month long, and there is one key component to why I love local shops;
Midwest Hospitality
.  Every shop I entered welcomed me and asked if I needed any assistance.  There was always a smile even if I didn't buy anything.  A smile may be a small thing to some, but it goes a long way to making me happy! Check out of these great photos of specialty items featured at our local shops. [caption id="attachment_2618" align="aligncenter" ]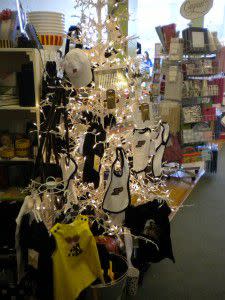 What makes this Christmas tree special at Two Tulips?[/caption]  
fun activities
in the area, visit our website at
www.HomeOfPurdue.com
.