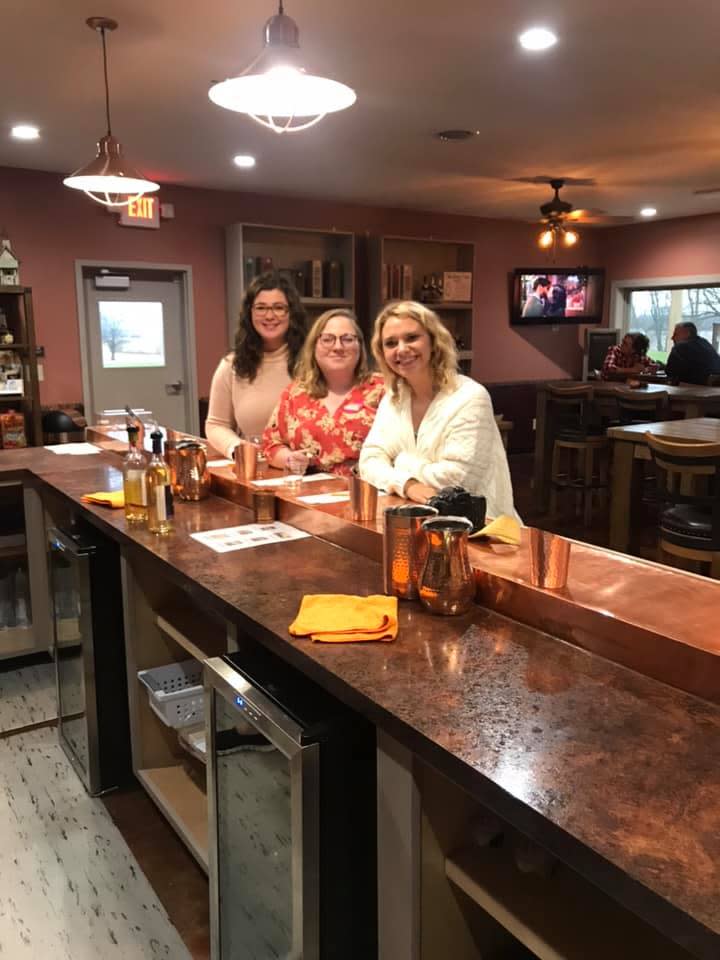 The Visitor Information Specialists at the Visit Lafayette-West Lafayette Visitor's Center were given the fun opportunity to go on a
Beyond the Vine Wine Tour.
They truly enjoyed their experience and want to share three reasons why
you
should consider taking the tour! Read their review: We arrived on a cold Sunday afternoon prepared to experience the Beyond the Vine Wine Tour. It was a day full of friendship and fine wines, and we would highly recommend this to anyone who enjoys tasting wine, relaxation, and unique experiences. Below are the top three reasons why you should consider booking a Beyond the Vine Wine Tour.
1. Stress-Free and Relaxing
The first reason is because of how stress-free and relaxing your time on the bus will be because of the preparation of Jill Smit. She takes time to consider every detail of your day and has each detail planned and prepared perfectly. Simply book your reservation and let Jill take care of the rest! From the timeline of the day to paying for everything in advance, all you have to do is show up (and bring your ID!). Jill arrives on time and with the bus stocked full of a cooler, wine themed decor, and a playlist of your choice. Guests are welcome to bring their own food on board the bus or you have the option of a delicious boxed lunch from Great Harvest Bread Co. Of course, with Jill driving the bus, you are able to taste and enjoy all the
wine
you wish without worrying about driving home. All these factors combined create a relaxing, stress-free experience. [caption id="attachment_11552" align="aligncenter" ]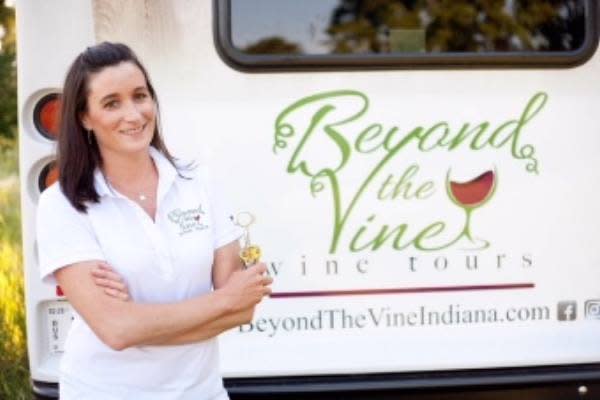 Jill, our Wine Tour Extradorniaire![/caption]
2. Great Wine and Great People
Another awesome perk of the
Beyond the Vine Wine Tour
is knowing that the wineries you are visiting have been tested and approved by many tasters before you. Our visit began with a tasting at Whyte Horse Winery in Monticello, IN. Here we tasted five different wines ranging from sweet to dry and three of their specialty drinks including an apple cider slushy. You must visit at Christmas time when the winery is decorated beautifully with Christmas trees and lights. Next on our tour was Carpenter Creek Cellars. It is located in Remington, IN and is one of the best wineries around. With world-class award-winning wines, this stop is a must. You will be treated to a tour of the facilities where you can see where all the wine is produced and corked, and taste every single wine listed on the menu. And don't forget to say hi to the winery dog, Port! Our final stop was Hooker Corner Winery where we had 5 different tastings as well as mulled wine an d a mulled wine slushy. This is the perfect spot to enjoy a glass of wine while viewing the quiet countryside. These are only three of the several options of wineries in the area, and the Beyond the Vine Wine Tour also offers options to visit local breweries. One thing all three wineries had in common were people passionate about wine. These winemakers love to talk about wine and share their wealth of knowledge with guests entering their doors. You will definitely feel that on the Beyond the Vine Wine Tour. [caption id="attachment_11550" align="aligncenter" ]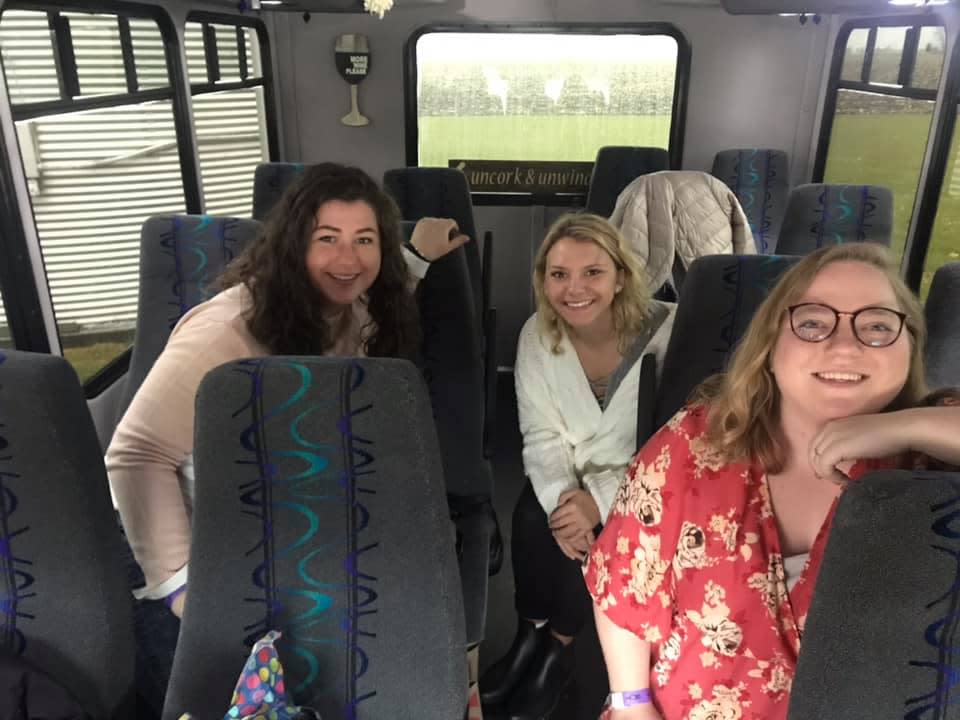 Having fun on the bus![/caption]
3. Unique and Fun
The final reason to experience the Beyond the Vine Wine Tour is because it is fun! This is a
unique experience
to safely support locally owned Indiana wineries and have fun doing it. You can trust that each stop has something unique and different to offer and expand your understanding of Indiana wines. It is the perfect way to celebrate a
bachelorette party,
a fun date night, or even a mother-daughter day out. Even if for no other reason than because you like to drink wine, the Beyond the Vine Wine Tour is for you! So, if you are looking for something fun to do and like supporting local business, then check out the Beyond the Vine Wine Tours. We had a fantastic experience and recommend it to any visitor or local in the area. You will board the bus as a guest and leave as a friend.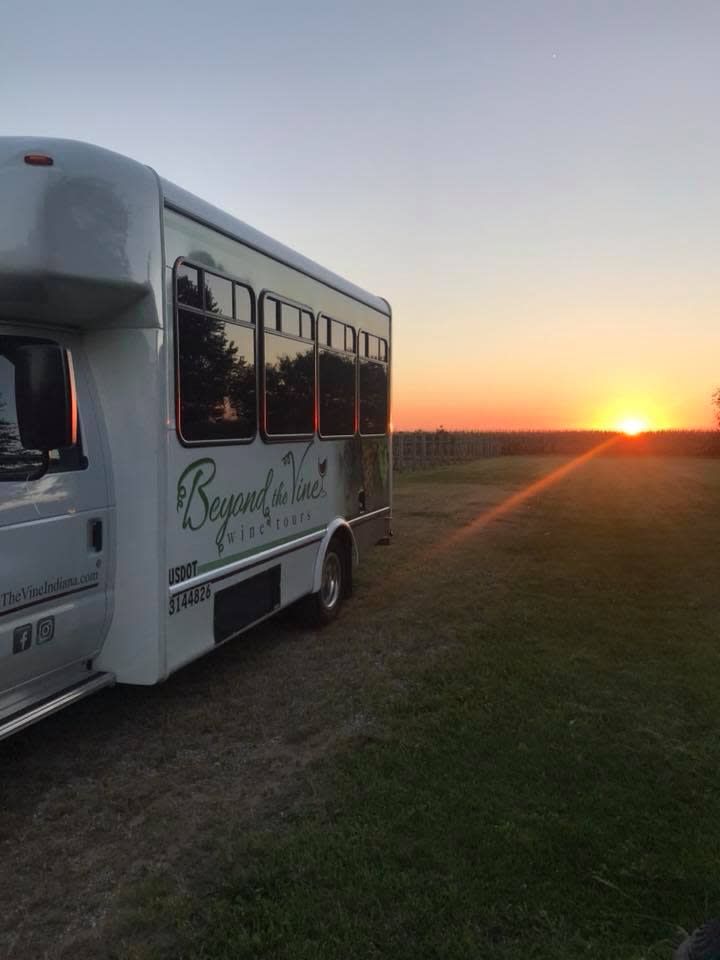 Jaclyn, VLWL Visitor Information Specialist, shares this blog. For more information about this wine bus and other fun attractions in our area, visit
HomeOfPurdue.com
.