Fuel; Two great coffee locations, One great place to be recharged! Looking for the perfect place to start your day with a cup of java, a sweet tea, or a shot of espresso? Fuel Coffee is serving some pretty fabulous coffee delights as well as breakfast and lunch items in both Lafayette and West Lafayette.
I was so excited to hear Fuel Coffee was opening a second location, in West Lafayette this past year that is minutes from my house. I have visited their downtown Lafayette location and fallen in love with their coffees and this new location was within walking distance to get to. The best part is Fuel is located right on Purdue campus, which makes it a hot spot for students to get their cup of coffee every day.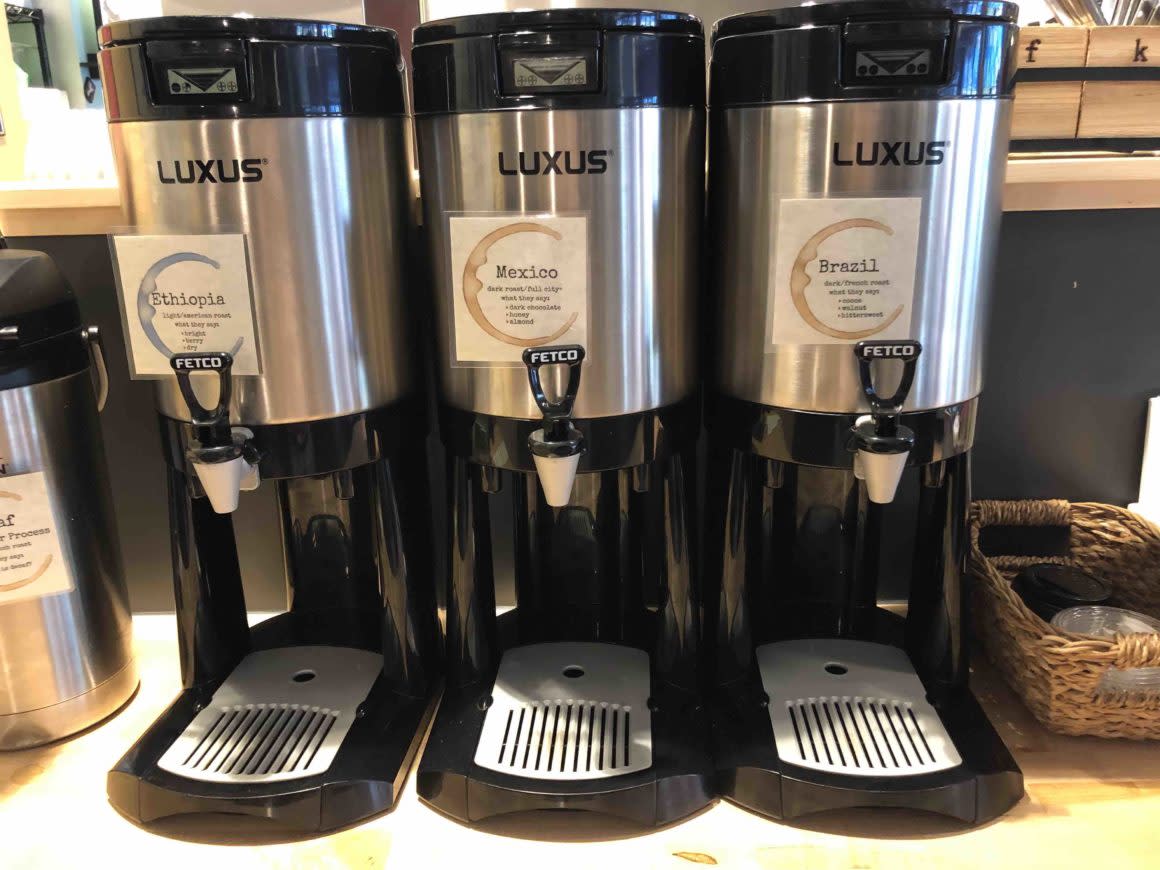 I recently had a lunch meeting at Fuel in West Lafayette and I wasn't sure what to expect. I had assumed before visiting they would have a few sandwiches to choose from, and I was happily surprised at their diverse menu. For lunch they offer homemade soups, quesadillas, hummus, deli sandwiches, paninis and puzzlingly (their words but so fun!) delicious house made desserts. I do not typically order a panini because many times the bread is hard, and the cheese gets stringy and I am left disappointed. But on this day, their menu boasted homemade meatballs and I thought, why not! Thank goodness I did because their "Meatball Panini" is the best panini I have ever had. The lightly toasted French bread had the perfect crisp and the meatballs were AMAZING! The panini had melted buffalo mozzarella on it with giardiniera and it oozed yumminess. Their special house made soup was potato, which was loaded with potatoes, cheese, chives and seasoning. It was one of the best potato soups I have ever eaten.
Panini & Potato Soup

Meatball Panini
Liz, who I shared a meeting with, had their "Bruschetta Panini"; toasted French bread, pesto, green tomatoes, giardiniera, salami and fresh mozzarella. She shares, "Fuel is a great spot to grab a coffee or lunch. My sandwich was delicious, and I loved the addition of salami to the bruschetta. Perfect location to meet a friend for lunch or to just chat or to hang out with a book and a Chai tea."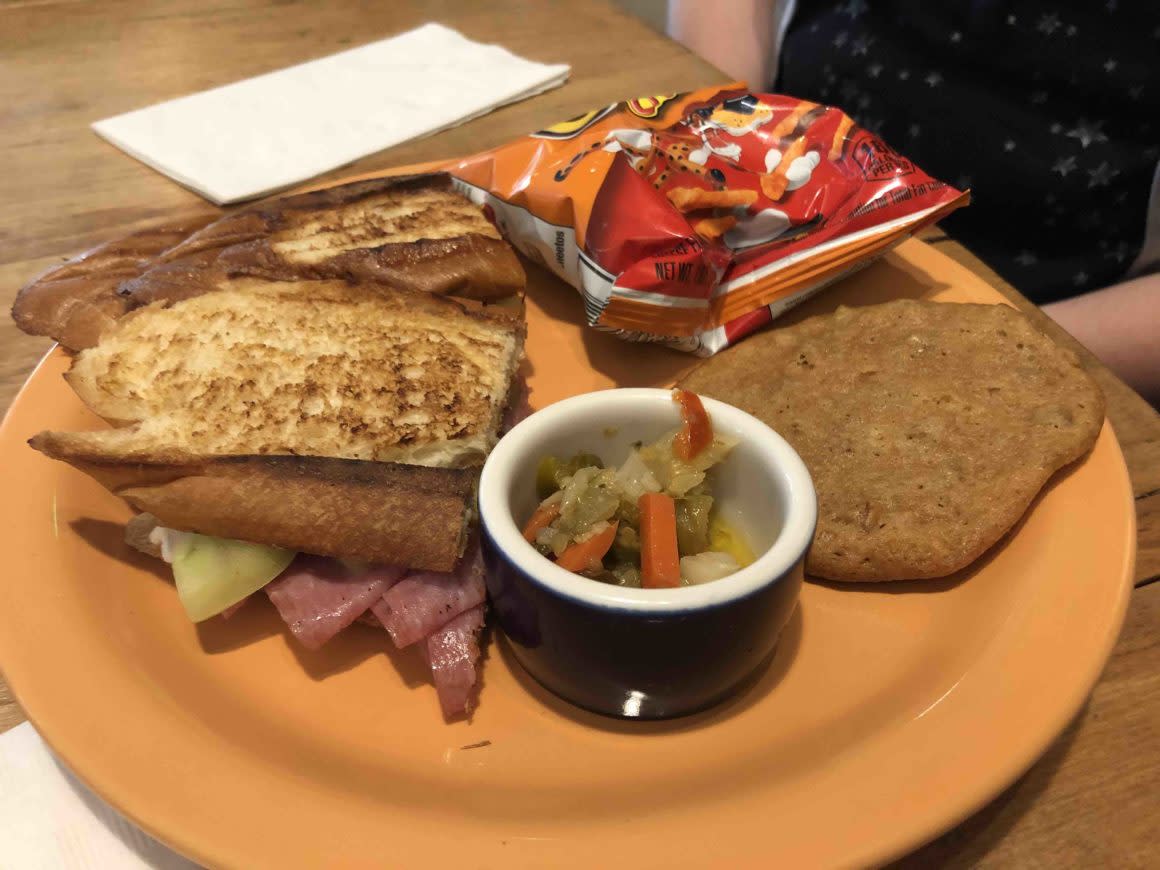 Fuel offers many breakfast items; breakfast sandwiches, quiche, french toast, breakfast burritos, yogurt bowls and pancakes. Grab a bite to eat for breakfast along with a cup of their own exclusive coffee they roast themselves, Hummingbird Coffee. From a light roast to dark, they offer coffee that is rich and flavorful. My favorite is their "Costa Rica" roasted coffee as I love a dark roast coffee that has a strong yet smooth taste.
The atmosphere at both Fuel Coffee locations is relaxed and very urban. As a parent of a 5-year old and a 1 year old, the best part at the West Lafayette location is their kid play area. Parents, READ THIS! You can sit and enjoy your hot coffee while your kiddos play in their custom-built play kitchen. BEST THING EVER!!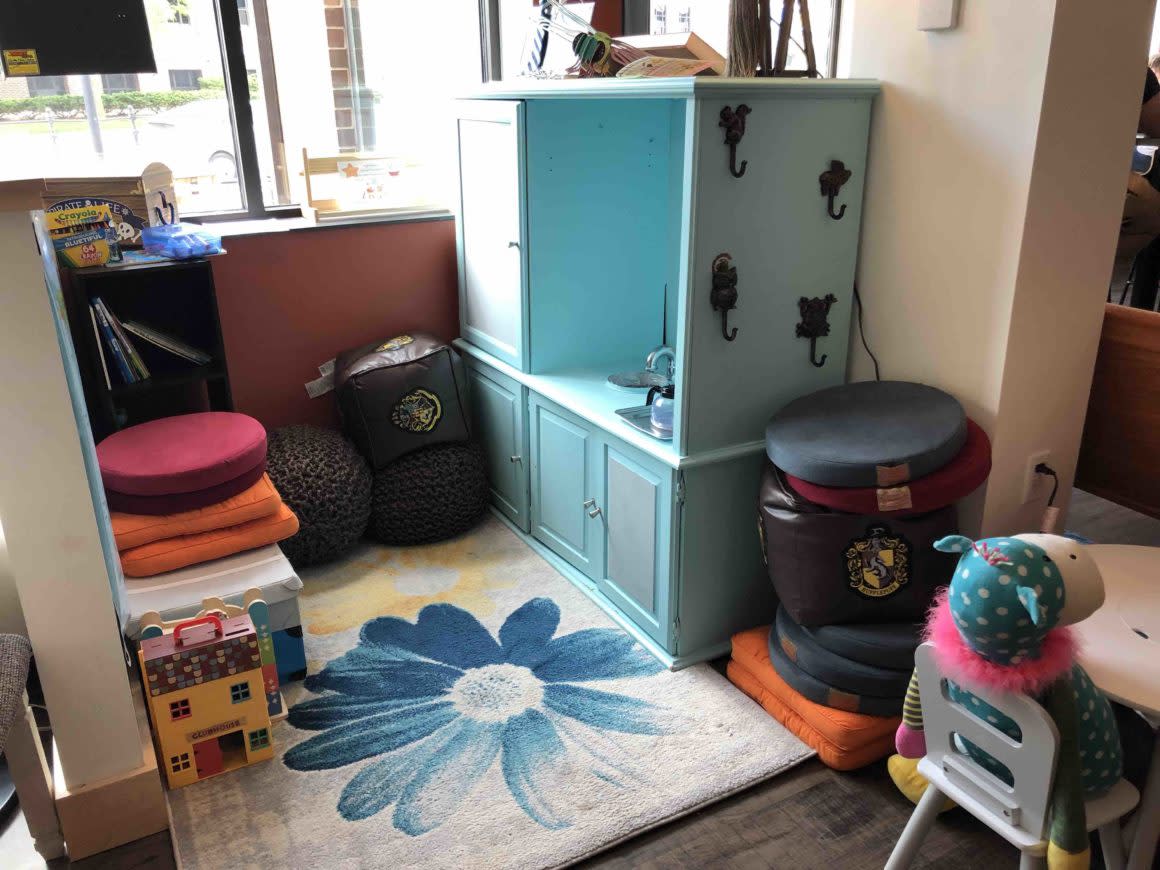 Make sure to add Fuel Coffee to your next dining out experience! For more information about this restaurant and others in Lafayette-West Lafayette, visit HomeOfPurdue.com.