[caption id="attachment_5391" align="alignright" ]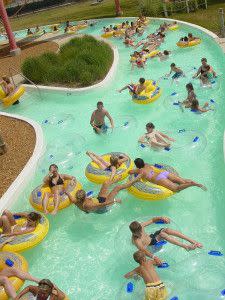 Lazy River at Tropicanoe Cove[/caption]

Happy Labor Day Weekend! If you are as stunned as we are that it is already Labor Day weekend, please reply to this blog and share with us what has happened to summer? We want to know! Ha! The summer here in Lafayette-West Lafayette has been a fun one, yet it seems as though each year speeds by quicker than the last. If only we could freeze time! On that note, I thought it would be fun to put a list of lazy activities that will hopefully make time go a bit slower and allow you to really relax and enjoy everything Lafayette-West Lafayette, Indiana, has to offer!  Enjoy!

What is more relaxing than floating on a lazy river? Two of our area outdoor water parks, Prophetstown State Park Aquatic Center and Tropicanoe Cove at Columbian Park, both feature lazy rivers that are begging for people to be lazy and float through them! All you have to do is grab an inner tube, walk in the water, and float. All your worries seem to disappear as the sun shines, the water flows and all one hears is laughter and happiness around.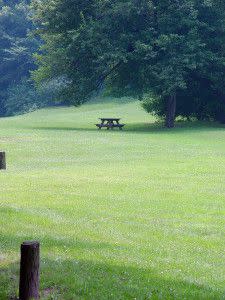 Maybe water parks aren't your thing? No problem! We have a plethora of local parks where you can grab a book, pack a lunch and pick the perfect tree to sit under and read the afternoon away. Personally, I have a little one year old, and since having her I have to share reading has become a challenge with her running this way and that! But the idea of picking out my favorite novel and reading all afternoon sounds amazing! This most likely will not happen for a few years until she is a bit older, but it doesn't mean we can't experience this as a family. We can pick out her favorite books as she loves to read, and can enjoy the day all together! Happy Hollow Park is right in our backyard and a picnic, an hour of reading and a walk in its wooded trails will be a fun, family experience.   [caption id="attachment_5393" align="alignleft" ]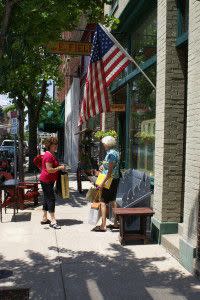 Shopping![/caption] Shopping! This could be a controversial topic as to whether this is a lazy activity or not. I think shopping when you have a ton of gifts you have to buy and are on a time crunch can be a bit unnerving. But to just take a day and walk up and down Main Street in Lafayette, just for the fun of it with no shopping agenda in mind, is fun! Recently, I took a friend and we did this. We caroused the shops, ate at one of my local, favorite French restaurants, Bistro 501, and even bought a few gifts for birthdays coming up this fall. I love finding the perfect gift months early so I do not have to last minute scramble trying to find a present. In some ways I am relieving future stress by this relaxing, lazy day of shopping! We hope this Labor Day weekend in Lafayette-West Lafayette, Indiana; you truly can rest, relax and find happiness. For more information about our area please visit our website at www.HomeOfPurdue.com.