Lafayette-West Lafayette Weekend Update! Looking for a fun Indiana 
weekend getaway
? Or do you live in this area and are looking for entertainment close by? Check out the endless possibilities for fun events happening this upcoming weekend in or near Lafayette-West Lafayette, Indiana.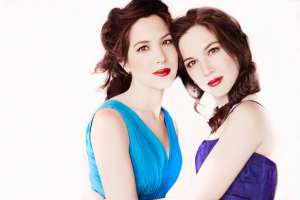 This Saturday, November 10, head to Purdue Loeb Playhouse for a wonderful musical performance by
Christina and Michelle Naughton.
They are an award-winning piano duo who have been described by the Philadelphia Inquirer as "paired to perfection." Pianists since age 4 and performers of individual renown before they paired up at age 18, the identical twin Naughtons, now graduates of The Juilliard School and the Curtis Institute of Music, are blazing their paths together. Arts and entertainment abound at Purdue! This Friday, Saturday and Sunday, the Purdue Department of Theatre presents:
The Sins of Sor Juana
at Pao Hall. Sor Juana Inéz de la Cruz, one of the first published poets of the Americas, was born in Mexico in 1648, a poor and illegitimate child. She became renowned for her intelligence and ambition when, at the age of 12, she tried sneaking into the University of Mexico by dressing as a man. The viceregal court of New Spain heard about this phenomenal girl and invited her to join the court, where she developed an extremely close relationship with the vicereine. By all records Juana was a very attractive, complex, witty and difficult young woman. She wrote and read voraciously. Her circumstances and intelligence provoked admiration and envy. However, when she was 17, she suddenly and inexplicably left the viceregal court to join a convent. There are theories about failed love, fear of marriage and her sexual identity. In the convent, her focus was not God, but writing—and her work and poetry expressed a feminism centuries ahead of her time. For years while the church struggled to silence her she resisted and continued writing until, one day, she wrote a declaration in her own blood, vowing never to write again. She remained true to her word and died soon after. This play is a researched fantasy that explores the two turning points in this woman's life. For more information about these 
events
 and other special "happenings" in Lafayette-West Lafayette, check out our website at 
www.HomeOfPurdue.com.
Save
Save
Save