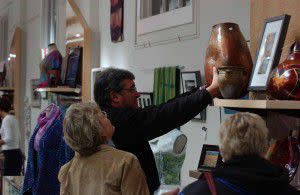 You can't say you know the art district in Downtown Lafayette without having visited Artists' Own Gallery. Think of Artists' Own as a "headquarters" for artists working in Lafayette. It's a well-known gallery where local artists can showcase some of his or her favorite pieces for anyone to purchase. Featuring many different mediums and media for art lovers to enjoy, Artists' Own is a hotpot of creative output. Pieces include (but are not limited to) drawings, painting, sculptures, photography, jewelry, furniture, fiber, textiles, glass, pottery and the list goes on! It's like an exhibit, shop, and inspiration hub all rolled into one. The absolute-perfect-place to find local, hand-crafted works of art to fill your home with beauty or to find that unique one-of-a-kind-gift for that special someone. Located at 518 Main Street, this artist cooperative is a truly irreplaceable artifact in the downtown area. Artists' Own frequently holds events and they've always got plenty of new exhibits circulating. From now until November 30th the gallery is proudly home to the "Decomposed to Composed" exhibit featuring work by Andrea Wellnitz and
Temre Stanchfield. This exhibit beautifully invokes a feeling of rebirth and decay through various stages of plant life. An appropriate exhibit as we transition into these colder months, wouldn't you say?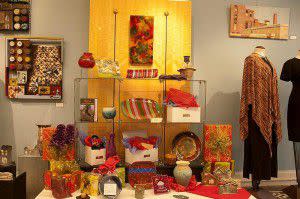 Artists' Own puts the "art" in "heart" and we know you'll enjoy getting to know this gallery as much as we did. Visit http://www.artists-own.com/index.php to check out Artists' Own Gallery before making your next trip to Downtown Lafayette! Written by Visitor Information Specialist, Kristine.