[caption id="attachment_3538" align="alignleft" ]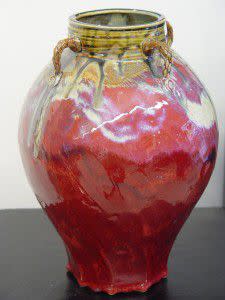 Scott Frankenberger Pottery[/caption] Julia, a Purdue Grad Student, shares her shopping experience at a unique art gallery and shop, Artists' Own! My sister's birthday was coming up during our summer family vacation and we needed to get her a gift in a pinch!  A shop that I pass by on a regular basis,
Artists' Own
, has always caught my eye.  Artists' Own is a cooperative business run by local artists from all over Lafayette, West Lafayette and nearby areas.    The products in Artists' Own range from scarves and handmade cards to handmade plates, mugs, unique pieces of art, even creative teapots! The artists in the co-op are featured in Art Around the Fountain and a few other local events. The staff at Artists' Own is the local artists who feature their artwork within this creative shop and they have a passion for all of the work submitted by the different artists and always gives useful and insightful information about the piece in question. [caption id="attachment_3540" align="alignright" ]
Ladies Shopping![/caption] My favorite new artist who has a large amount of stock in Artists' Own is
Zach Medler
.  I chose a piece by this artist because his style seemed urban, but clean and (since I can't find the words to describe how his unique style is) AMAZING!  A solid favorite in my family is the work of
Scott Frankenberger
.  His work with ceramics is coated in beautiful, deep shades of reds, browns and blues that my family loves to give as presents! If you're not in the mood to make a purchase, the other side of Artists' Own is a gallery featuring the artists of the co-op.  A must see for the art-inclined! For more information about Artists' Own and other art galleries and shops in Lafayette-West Lafayette visit www.HomeofPurdue.com.