2 Great Cities, 1 Great University, Be a Tourist in Your Own Backyard!   
Lafayette-West Lafayette, Indiana
, is home to the Art Museum of Greater Lafayette, where art abounds through sensational paintings, diverse pottery, contemporary prints and much, much more!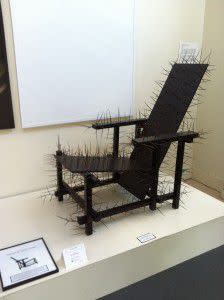 I recently visited the
Art Museum of Greater Lafayette
.  I had not visited since I was a child and upon entering, the first exhibit that immediately caught my eye was this chair that had hundreds of little spikes shooting out from it.  I was entranced by the sheer thought of sitting on it.  It is called the "
Phychic Heart
" and I learned as I went through the gallery that they are hosting the "
Chair-ity: Wild and Crazy Chairs
" exhibit.  There are so many amazing chairs.  I was with friends and we all had different opinions on our top picks.  Before we left we made sure to vote for our favorite chairs. I also learned they are having a silent
auction online
where folks can bid to win a chair.  Some of these chairs are pretty diverse and I think my husband would think I was crazy if I bid on one, but they are so fun and different.  The auction runs through September 15.  Check out these photos of some of my favorite chairs: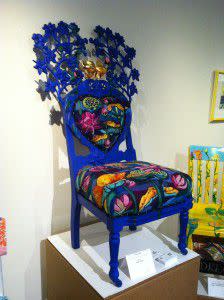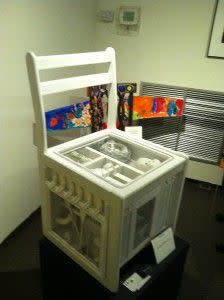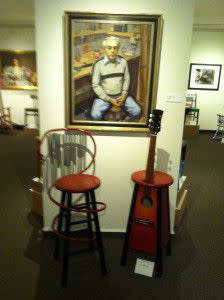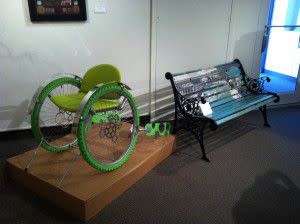 What are your thoughts?  Do you have a favorite? The Art Museum of Greater Lafayette is open seven days a week, 11am to 4pm, and is
FREE
!  This is a fabulous place to take the family to enjoy beautiful, diverse artwork and a great outing that does not cost a thing. For more information about this museum and others in Lafayette-West Lafayette, Indiana, visit our website at
www.HomeOfPurdue.com