[caption id="attachment_11699" align="aligncenter" ]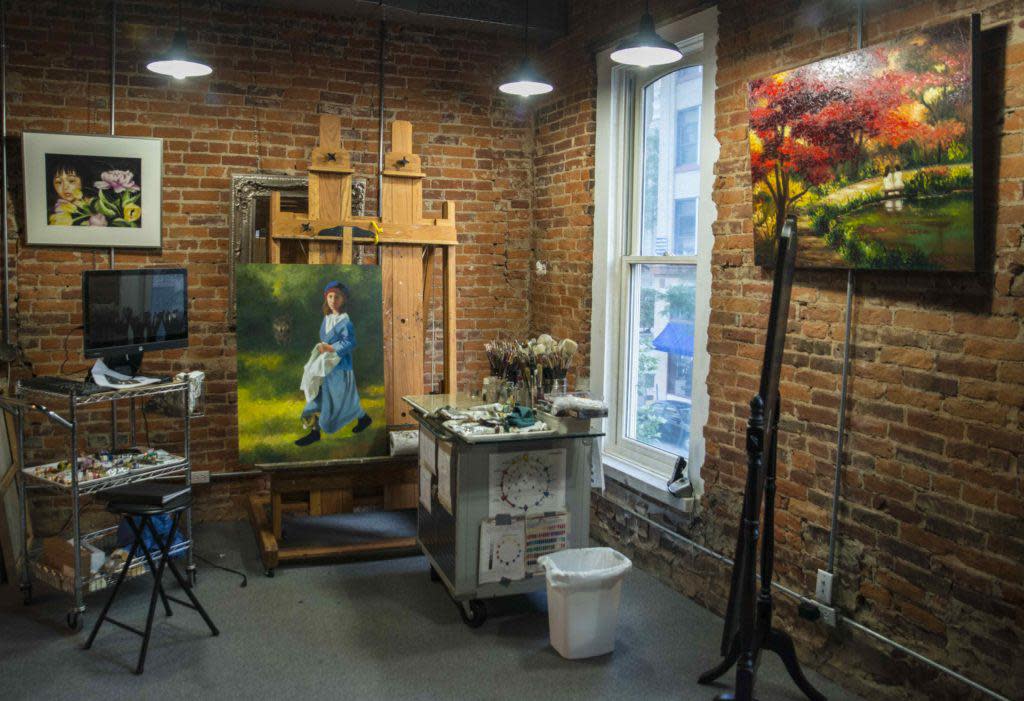 KL Art Gallery[/caption] Art abounds in Lafayette-West Lafayette!  Explore galleries offering all types of exquisite fine art; from oil paintings and fine art prints to glass art, sculpture and contemporary pieces. Check out these art galleries as you delve into our diverse and eclectic art scene! Art Museum of Greater Lafayette: Six galleries show continually changing art exhibitions, which change in September, December, March and May each year. A permanent collection of nearly 1,500 objects is maintained and selected works are always on exhibit in the Weil Gallery. Gallery talks and workshops are presented with many of the exhibitions. Friday Night Live features live music performances, in the galleries, on the last Friday of each month. Studio art classes are offered throughout the year in the Manya Fan Art Education Center and the Museum Shop offers works by artists in the permanent collection, the teaching faculty and current exhibit artists. [caption id="attachment_11695" align="aligncenter" ]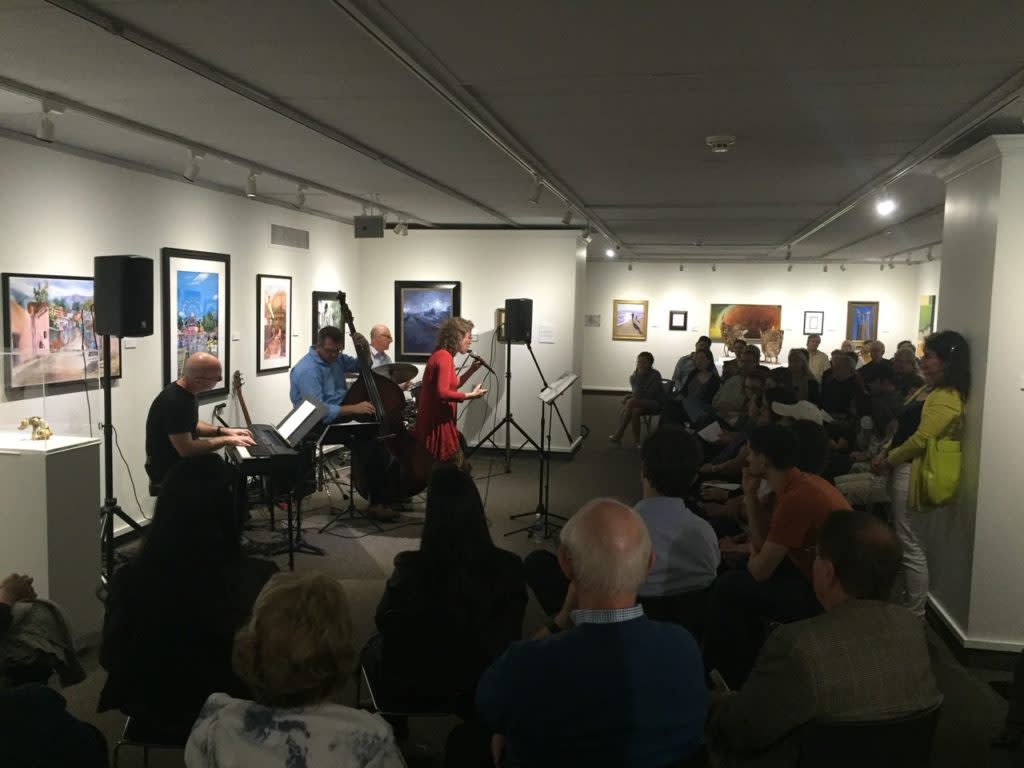 Live music performance at Art Museum of Greater Lafayette[/caption] Artists' Own: The Artists' Own Gallery was conceived as a place where local artists would combine their art and talents in a friendly setting for both serious collectors and casual customers. The gallery has become a primary destination for both contemporary and traditional art lovers. Works in the gallery include paintings, sculpture, jewelry, photography, furniture, pottery, fiber, glass, drawings, and much more. [caption id="attachment_11700" align="aligncenter" ]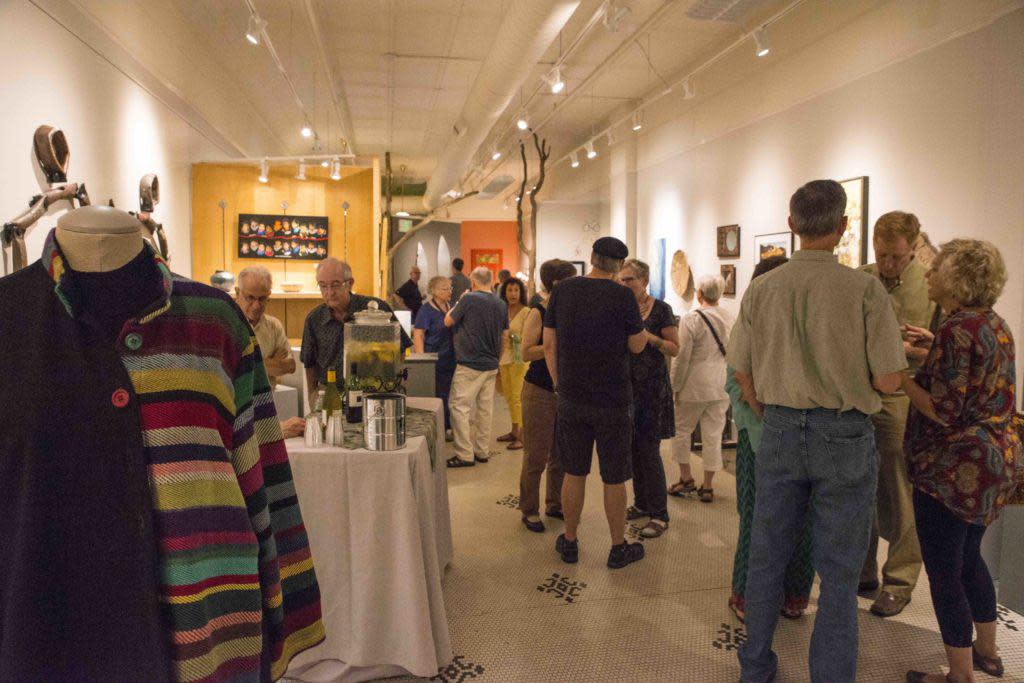 Gallery Walk at Artists' Own[/caption]

China Art Gallery Antiques & Unique LLC

.: This gallery brings culture to the downtown art scene. Immerse yourself in Asian culture as you stroll through the various rooms of vases, paintings, calligraphy, jewelry clothing and more.

KL Art Gallery

: Established in 2004, KL Art Gallery is located in the heart of downtown Lafayette. It is open to the public and features original pieces in oil, watercolor, pastel and other media. [caption id="attachment_11702" align="alignright" ]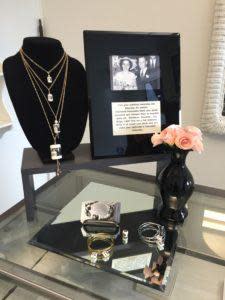 LE Originals[/caption] Le Originals: A group of local artists in one gallery like setting, who specialize in creating unique handmade gifts from pottery, paintings and sketches, woodwork, hair, body & skin care, glass jewelry & gifts, wearable art and fiber art.

Susie Gibbs Art Gallery

: A fine arts gallery exhibiting original works in watercolor, oils, acrylic, glass, pottery, wood and limited edition prints and various other media. Susie Gibbs Framing and Art Gallery offers a unique selection of artwork by area artists. Appropriate pieces for home and office settings. Great gifts for all occasions. [caption id="attachment_11694" align="aligncenter" ]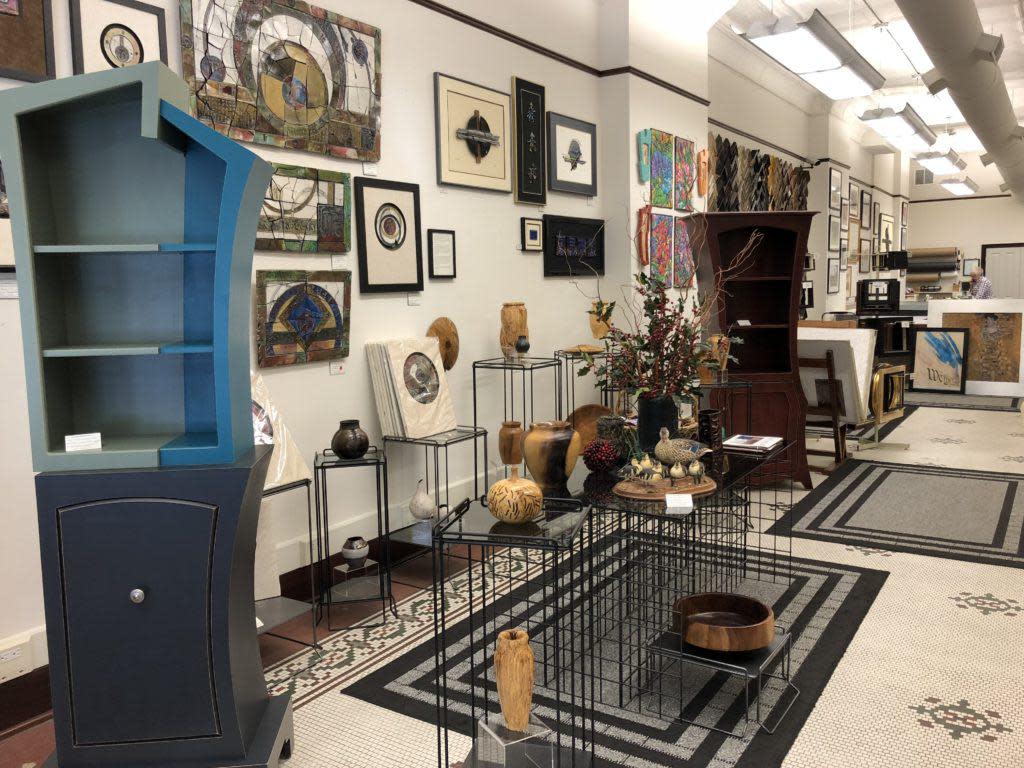 Susie Gibbs Art Gallery[/caption]

Tippecanoe Arts Federation

(Is closed until May of this year, but make sure you add it to your places to visit in the summer!): The building originally opened in 1927 as the Albert A. Wells Memorial Library. However, when the library outgrew the space and opened a new facility in 1989, it became the Wells Community Cultural Center. It is now home to the Tippecanoe Arts Federation (TAF) which acts as an agency to promote many of the area's cultural organizations and also sponsors the annual TASTE of Tippecanoe. The building  houses three galleries in which local artists' works are displayed throughout the year. For more information about these Downtown Lafayette Art Galleries and more art galleries around the area, visit HomeOfPurdue.com.