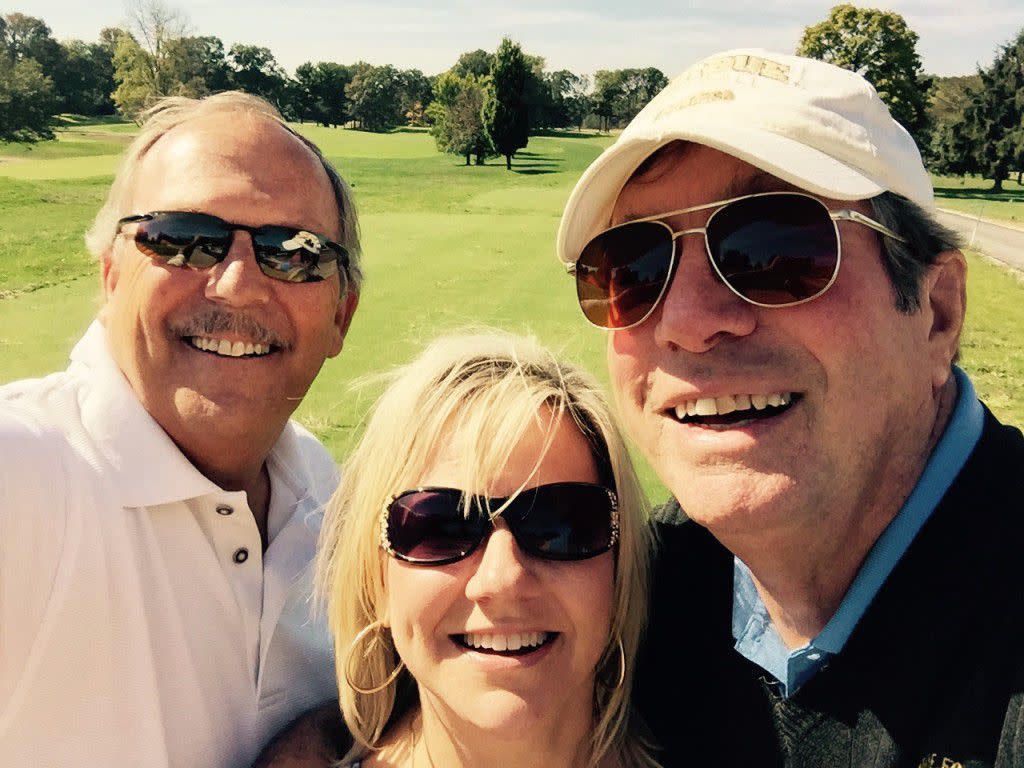 Not too long ago, Amanda Gordon, past Sports Marketing and Recreation Director for Visit Lafayette-West Lafayette, and I had a very special treat.  We received a private, and highly informative tour of the newest Pete Dye designed course,
The Ackerman-Allen
, right here on the campus of Purdue University.  Our tour guide, Glenn Tompkins, Senior Associate Director of Athletics, has been closely associated with the project from it's inception and his insights proved invaluable.  Glenn's narrative brought the course to life.  By the end of the tour I could hear the crack of the club on the ball and feel the grass under my feet (I have a great imagination). The experience left me speechless and the views left me breathless.  What a lay-out.  You are gonna love playing the
Ackerman-Allen
.  Construction was ongoing, but what we saw and heard was, frankly, incredible.  It's hard to believe, but in just a few short months there will be two outstanding Pete Dye courses on
Purdue University campus
.  The Pete Dye Trail courses will be a 'must play' destination for every golfer of every skill level. This
Pete Dye redesigned course
will have five tee boxes on each hole, along with bent grass on the greens, fairways, and tee boxes.  The rough will be bluegrass, and of course, the golfer will see plenty of railroad ties highlighting the water areas.  The course length, for the
Big-Hitters
, will be 7,432 yards, whereas the middle tees (white) will be 6,279.  We Senior golfers will find success at approximately 5,900 yards.  The five tee-boxes will give all golfers, regardless of age and ability, the opportunity to pick their distance and increase their chances for success.  The course is contained within 150 acres of beautiful rolling hills, stunning views, welcoming fairways, and exciting pin placements.  You are gonna love this course! Every tree that was removed during the redesign will be replaced with two plus trees once the construction is completed.  Additionally,
golfers
will find, located between the first and tenth tee boxes, a permanent structure containing a concession stand and restrooms. The four ending holes are simply spectacular.  A par five, two par fours, and a welcoming par three will leave a lasting impression on the golfer and lure him/her back for more.  A late spring or early summer opening of this jewel is the goal, and based on what we saw, it is going to happen.  Hope to see you there.  Bring your camera and keep hitting them long. Larry Preo, who is passionate about the wonderful golf courses in our community, shares this blog about why you should make Lafayette-West Lafayette your next "
Golfing Destination
"!