302 Vine Street, Suite 150, West Lafayette is home to delicious fries, scrumptious burgers, and Chicago favorites! Also, worthy of mention is that this restaurant is now serving beer! What is this place you are wondering? It's AJ's!
What began in 2008, by two Purdue University students, has transformed into one of the best places to get a burger in the Greater Lafayette area. AJ's has been nominated by the Purdue Exponent and Lafayette Journal and Courier for for "Best Late Night", "Best Delivery", and "Best Burger Restaurant" and won since 2015. Danielle H., a Purdue University senior studying Human Services and Psychology, understands why. She said, "AJ's delivers top notch burgers and fries every time. They season their burgers perfectly and the fries are nice and crispy." We also got a comment from one of the Visit Lafayette-West Lafayette (VLWL) staff members, Emily. She exclaimed, "I ordered the BBQ Chicken sandwich with waffle fries. The chicken was tender and breaded just right. AJ's waffle fries are full of flavor and are always a go to for me. I would recommend ordering this meal to anyone with an appetite! Love AJ's!"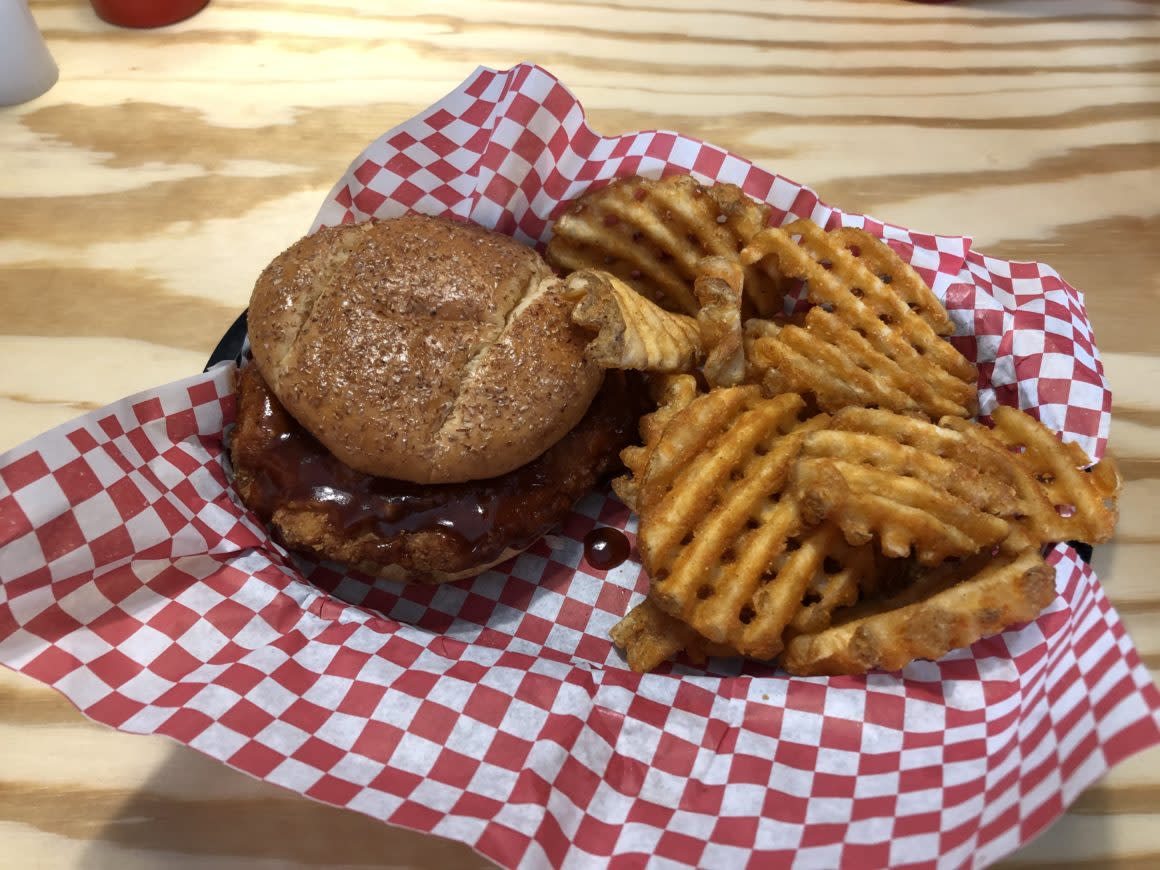 If you aren't a fan of beer, don't you worry. Ashley, another team member of the VLWL staff explained, "They have Barq's Root Beer and Red Cream Soda in their drink line up. Two of my favorites, and the Red Cream Soda especially is hard to find."
In their new location with 12 TV's, it is also a great place to watch the Boilermakers with friends. So the next time you have a taste for a high-quality burger or are looking to try something different like the Pizza Puff Burger (made with ranch dressing, pepperjack, and two pizza puffs as the bun) we recommend the local favorite, AJ's!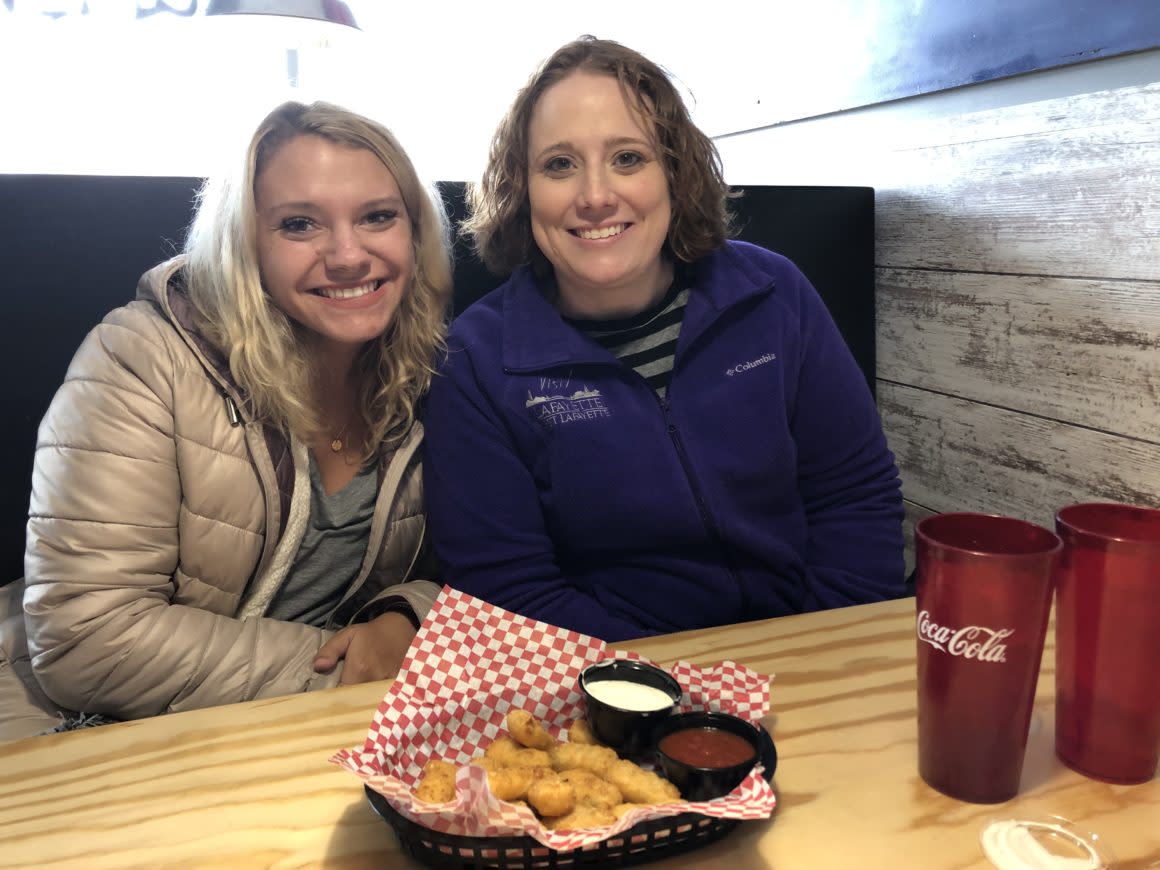 Jaclyn, Purdue University Graduate, shares this blog. For more information about this restaurant and others in the area, visit HomeOfPurdue.com.