[caption id="attachment_7793" align="alignright" ]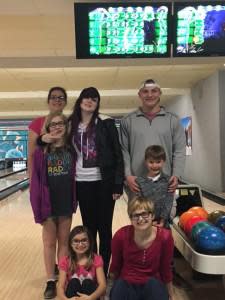 Bowling Fun![/caption] Contests! Lafayette-West Lafayette hosts 7 amazing contests every year where one winner for each contest will have the opportunity to win a package to our area worth over $500.  You may think, I will never win, but we have had some very surprised and excited winners. Our
Spring Break Staycation Contest 2016 Winners
have already made two short trips to our area with their winnings.  Check out the fun they enjoyed in our 2 great cities. Susan, mother of 4, is a native to Lafayette. She resides in Bloomington, Indiana, and entered the contest so if she won she could show her kids know just how awesome Lafayette and the surrounding communities are! Susan shares, "We are raising them to know the only Indiana College team to root for and MY favorite team….the Purdue Boilermakers! Boiler Up and Hammer Down!" Susan brought her children to visit this past spring break. Enjoy checking out the photos from their fun vacation! [caption id="attachment_7788" align="aligncenter" ]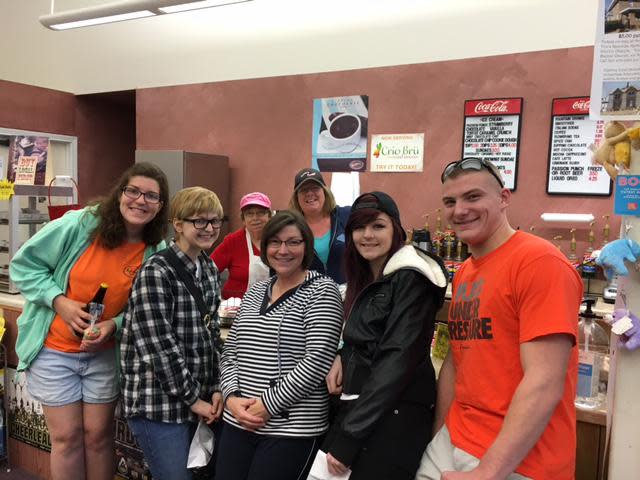 This photo is at Kathy's Candies. It was like "kids in a candy store" when we walked in.....well I guess it REALLY was kids in a candy store! Each of us got to spend $5 and boy was it hard for these kids to make a choice. After much deliberation, questions, decisions made and then rethinking the decision we finally walked out of the candy store with a soda, sour gummy worms and the rest in assorted chocolate truffles! Yummmmmm![/caption] [caption id="attachment_7790" align="aligncenter" ]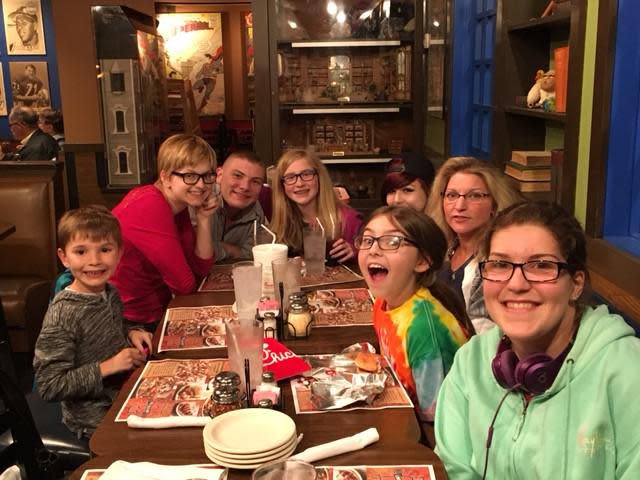 After a long day of yard work at grandma and grandpas we headed to Arni's with our cousins. Our server was great and was able to keep up with the demands of a 15 top.....lots of pizza was consumed![/caption] [caption id="attachment_7791" align="aligncenter" ]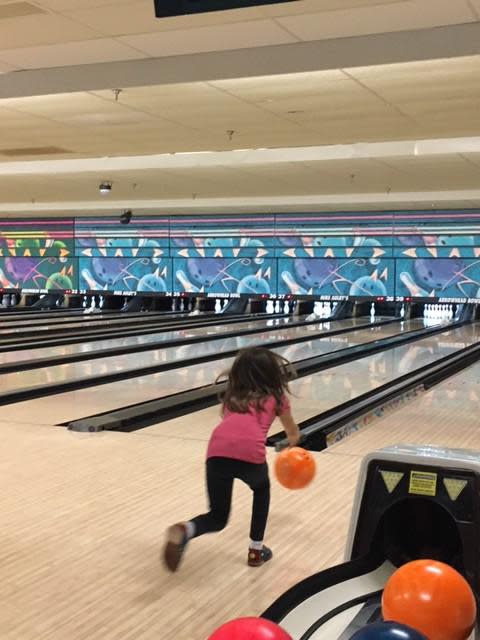 After dinner I would have been content to go back and relax at the hotel. However, these kids had energy to burn....clearly we didn't work them hard enough doing yard work.
There was lots of gutter balls, a few spares and a strike or two. Scores were low but spirits were high...young ones helped the big ones and bigs helped littles.[/caption] [caption id="attachment_7792" align="aligncenter" ]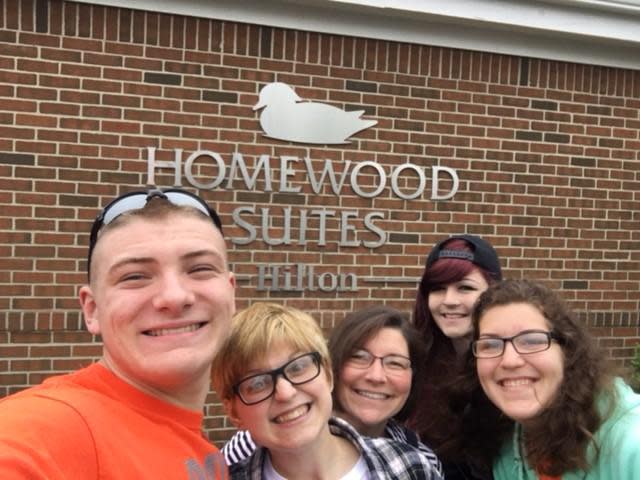 Got a love the Homewood suites. The big king bed and of course the all you can eat breakfast! Couldn't have asked for a better night sleep.....specially since it was F.R.E.E.[/caption] [caption id="attachment_7795" align="aligncenter" ]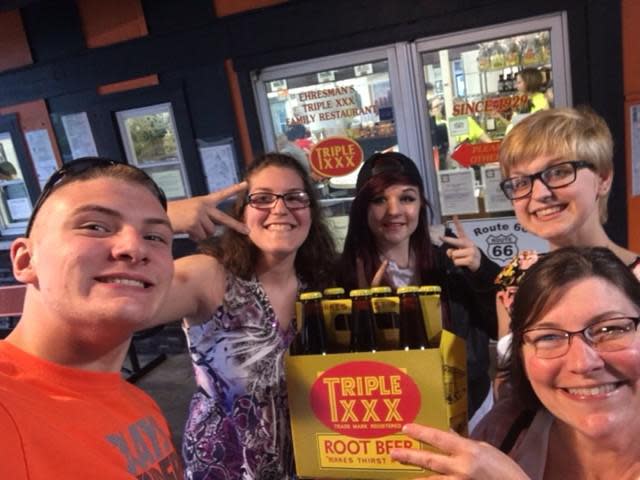 My kids had never been to triple XXX and it had been years since I had eaten there. Since the hubby couldn't make it for this adventure we bought a six pack of root beer to bring home for him. Probably the most interesting part of the visit to Triple XXX was the fact that there was a tornado warning, sirens started blaring and we were all shipped out of the restaurant across the parking lot to a large storage closet that they have in their office building. I guess you could say we got a 45 minute " back stage" tour of Triple XXX![/caption] Wow! What awesome fun! Thank you Susan for sharing your family's adventure. Next Monday, June 13, check out
www.HomeofPurdueBlog.com
for our next Summer Fun Contest worth over $550!