Weekend Update!  Looking for a fun Indiana
weekend getaway
?  Or are you a local looking for entertainment close by?  Check out the endless possibilities for fun and relaxation happening this upcoming weekend in Lafayette-West Lafayette, Indiana. In Lafayette this Saturday, January 21, come out to listen to the
Ana Egge Band
at the
Lafayette Brewing Co
.  Ana Egge's songs are low and lonesome, big square-state noir ballads which she plays on a guitar she built with her own two hands and sings like she's telling us her deepest, darkest secrets. She is a gifted guitar player-dubbed "the folk Nina Simone" by no less than Lucinda Williams.
Ana Egge's
latest album "Bad Blood" perfectly encapsulates her sweet melodies, soft mixture of country and alternative rock and deep haunting lyrics. West Lafayette, Indiana, offers a weekend of musical entertainment starting with the Panamanian jazz pianist and two-time Grammy winner,
Danilo Perez & Friends,
performing at Loeb Playhouse at
Purdue University
. On Saturday, January 21, he will kick off the
Purdue Jazz Festival
with a global, all-star band that celebrates the music and bountiful inspiration of his mentor, Dizzy Gillespie.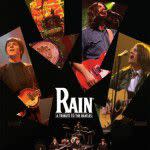 RAIN: A Tribute to the Beatles
perform on Sunday, January 22, at Elliott Hall of Music at Purdue University.  Direct from Broadway! as "the next best thing to seeing The Beatles!" RAIN performs the full range of The Beatles' discography live onstage, including the most complex and challenging songs that
The Beatles
themselves recorded in the studio but never performed for an audience. Wow!  It will be a fun-filled weekend full of wonderful music and entertainment.  For more information about these events and other great "
happenings
" in Lafayette-West Lafayette, Indiana, this weekend check out our website at
www.HomeOfPurdue.com
.